The increasingly popular FaZe Clan has collaborated with the NFL for a new merch collection. Launched ahead of the NFL's Draft-A-Thon, the first-ever virtual draft due to take place this week, the limited-edition merch features throwback designs on both t-shirts and hoodies.
"It's an absolute honor for FaZe Clan to be teaming up with the NFL and personally a dream come true," said FaZe Clan founder FaZe Banks. "Our merch collab and participating in the Draft-A-Thon will be the first time a lot of traditional sports fans and NFL fans will be introduced to esports, so this isn't only a huge moment for FaZe Clan, but it's big for esports in general."
The drop will arrive on Thursday, April 23 at 3 p.m. ET via both FaZe Clan's webstore and the NFL shop. Check out the lookbook and product images below.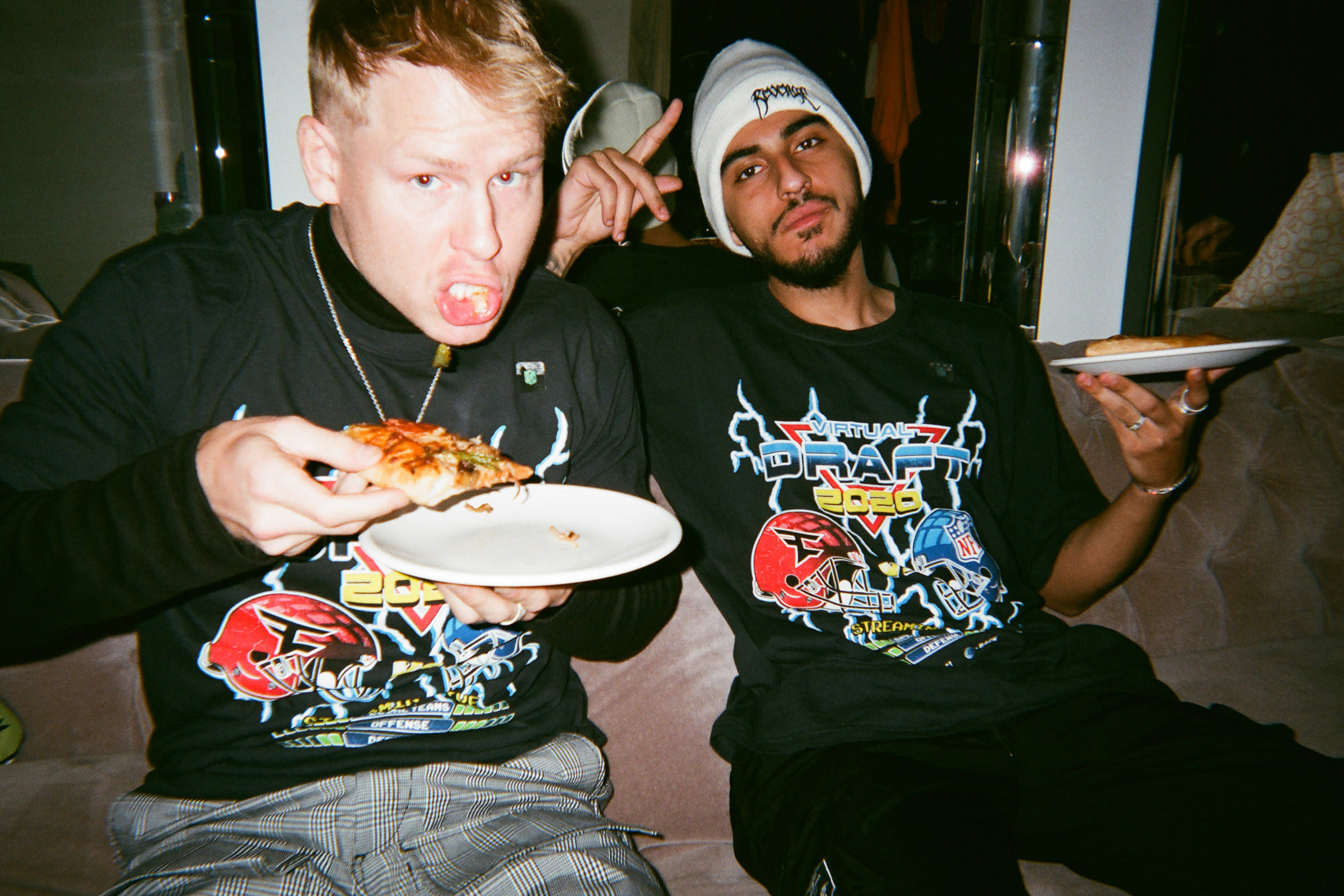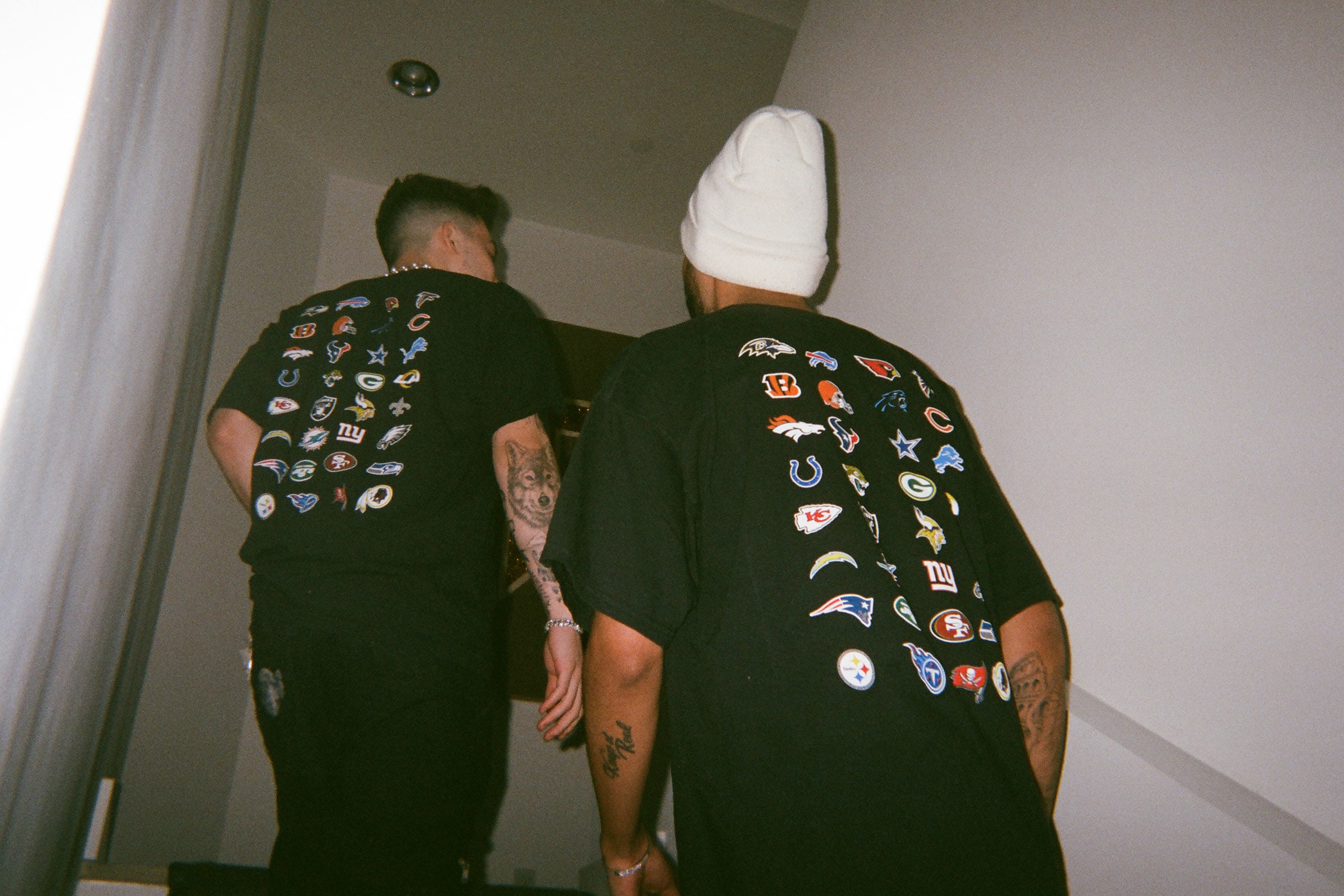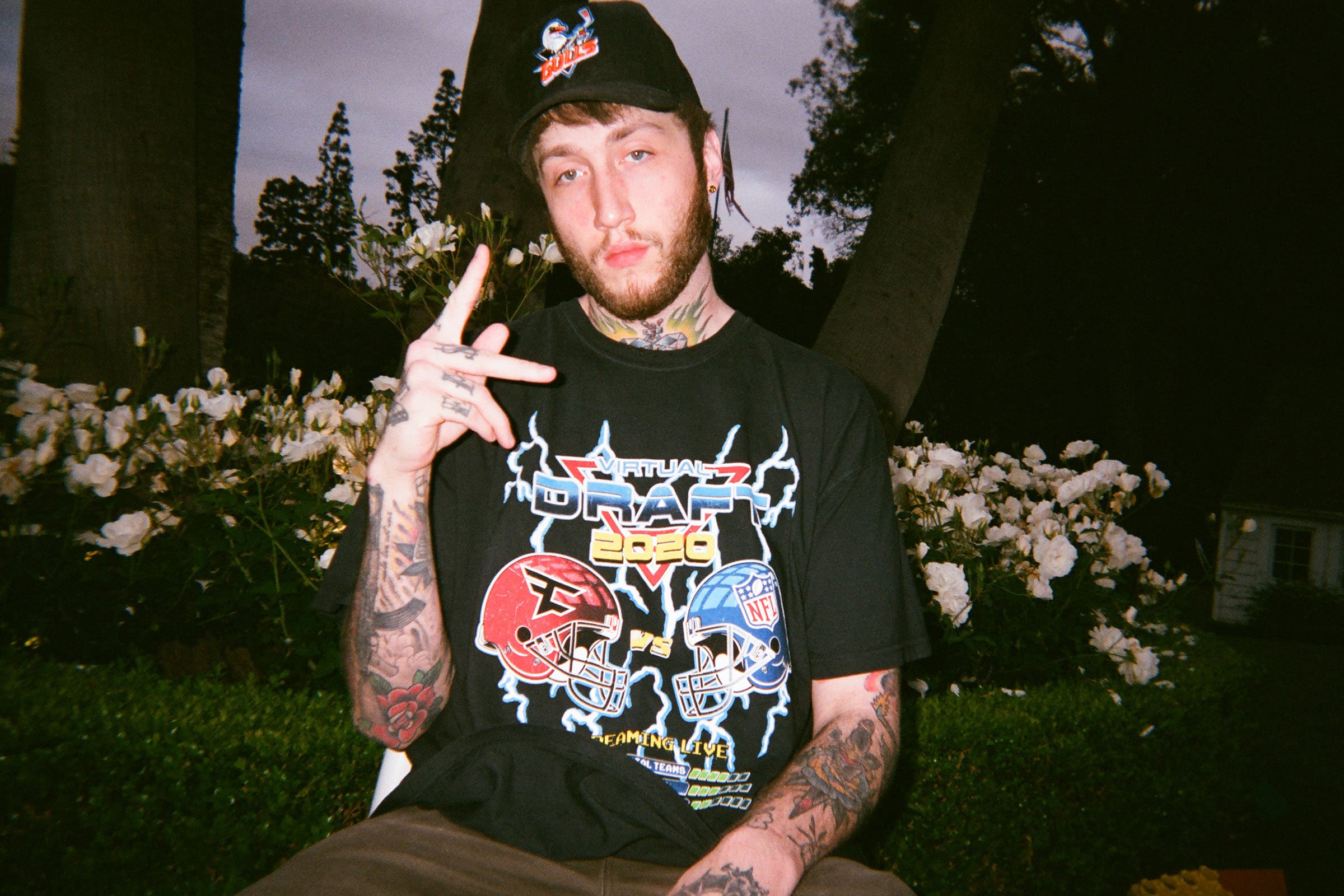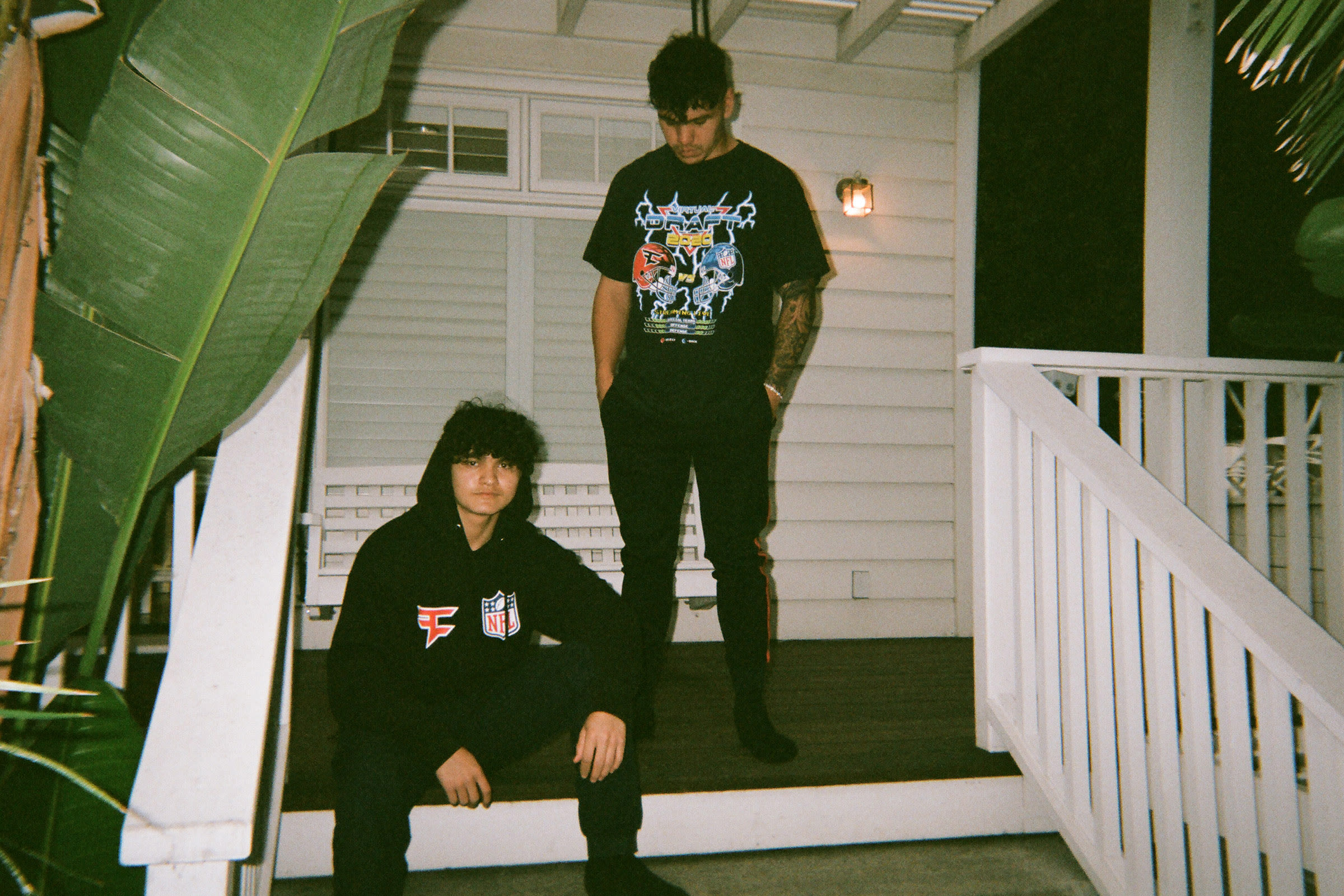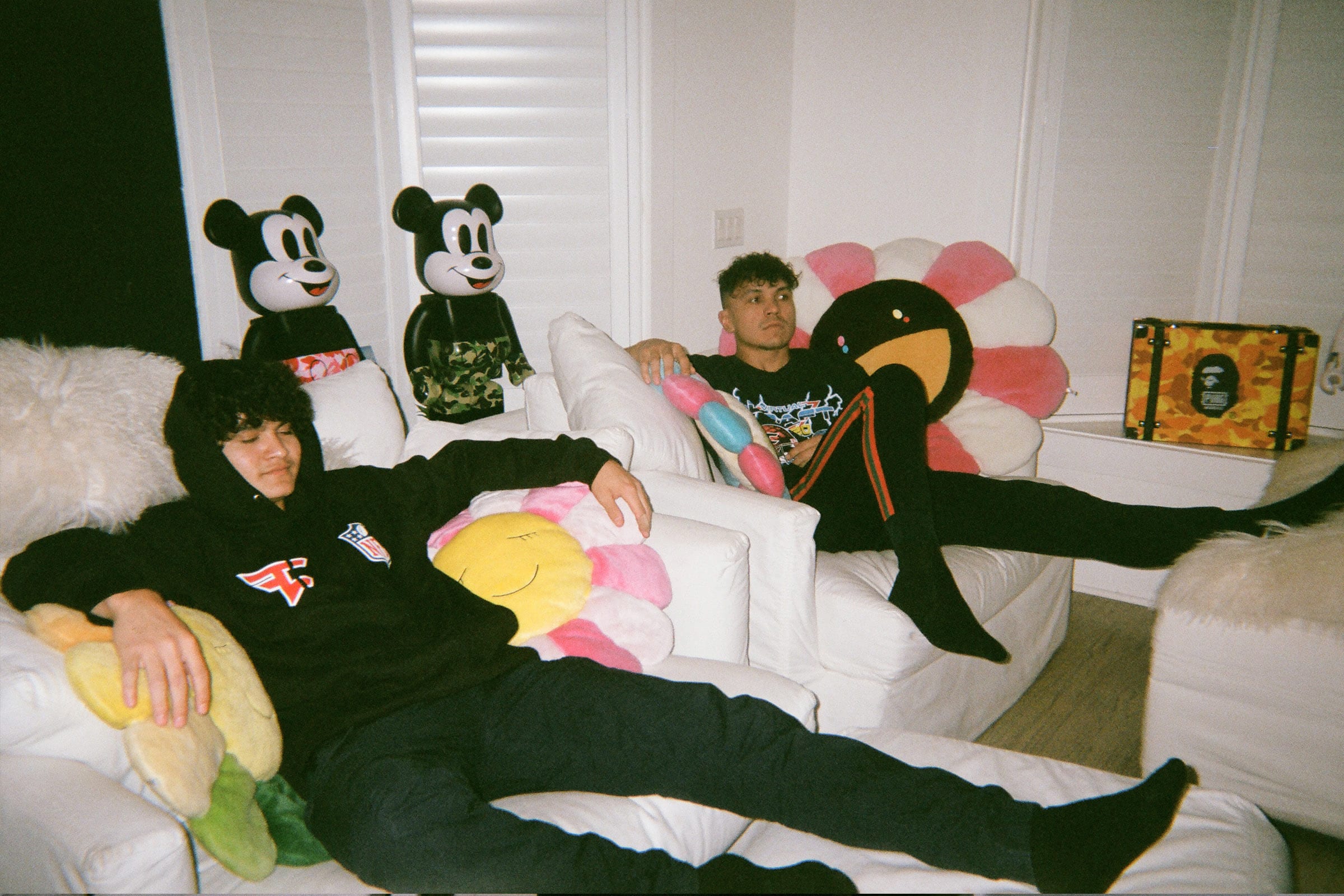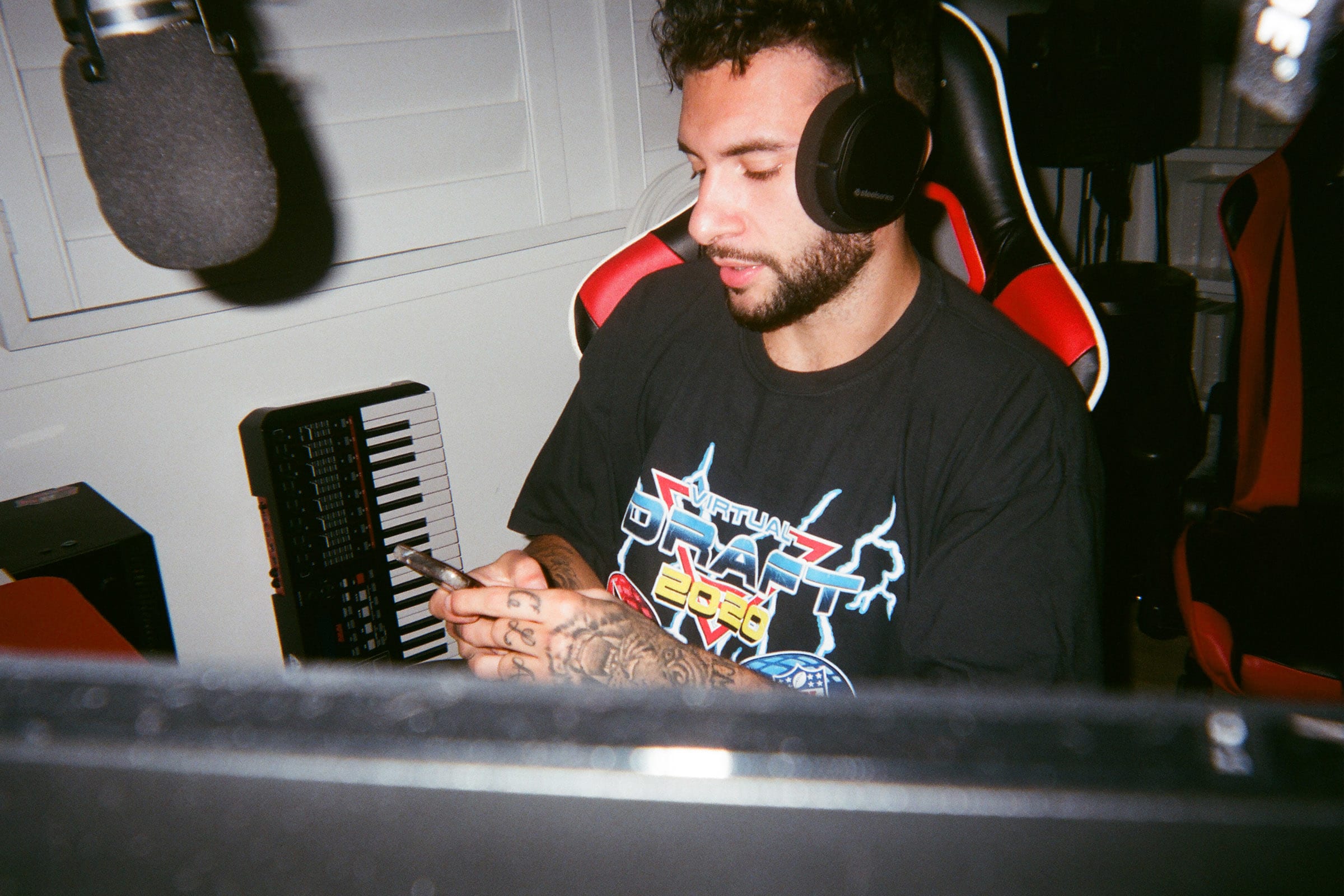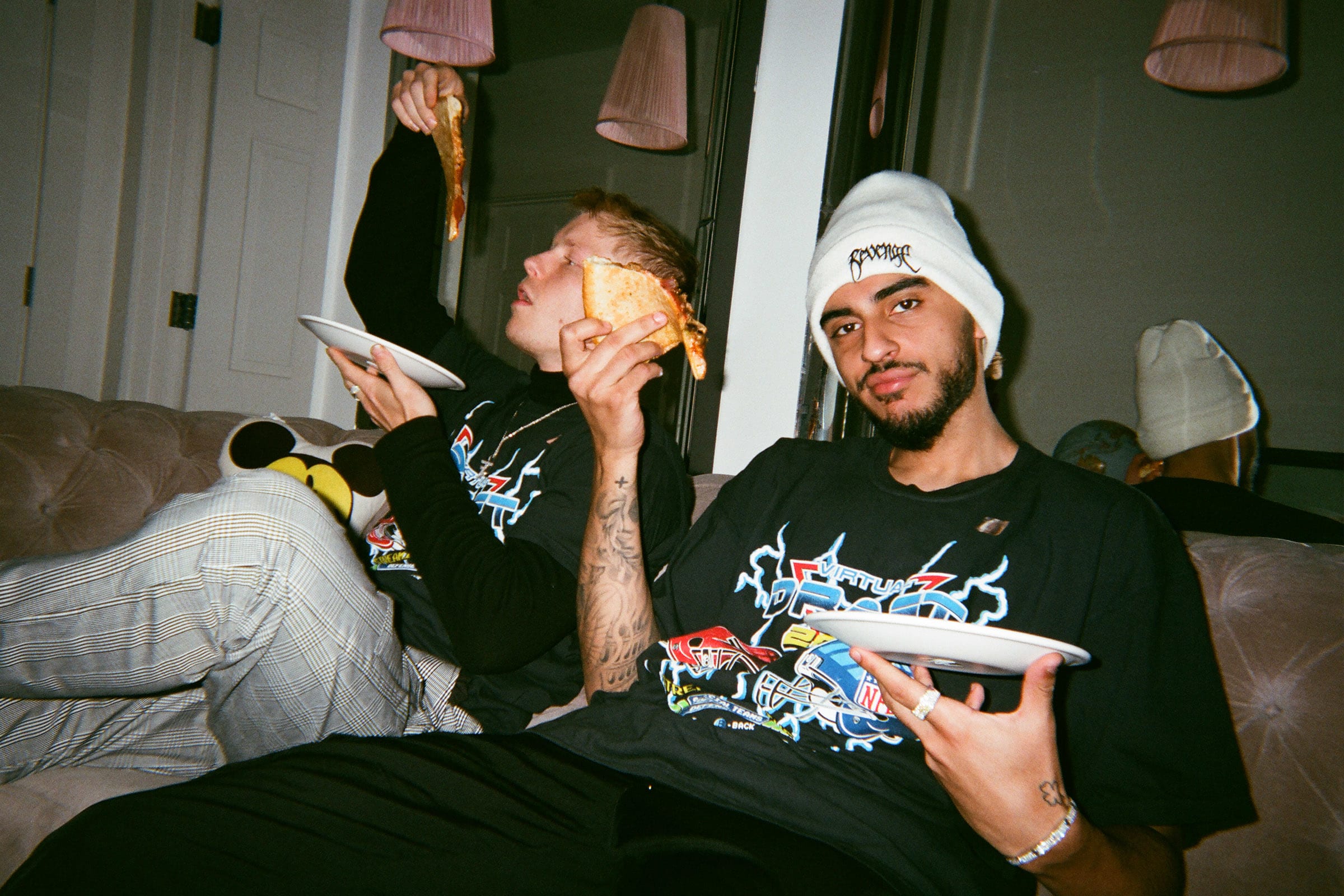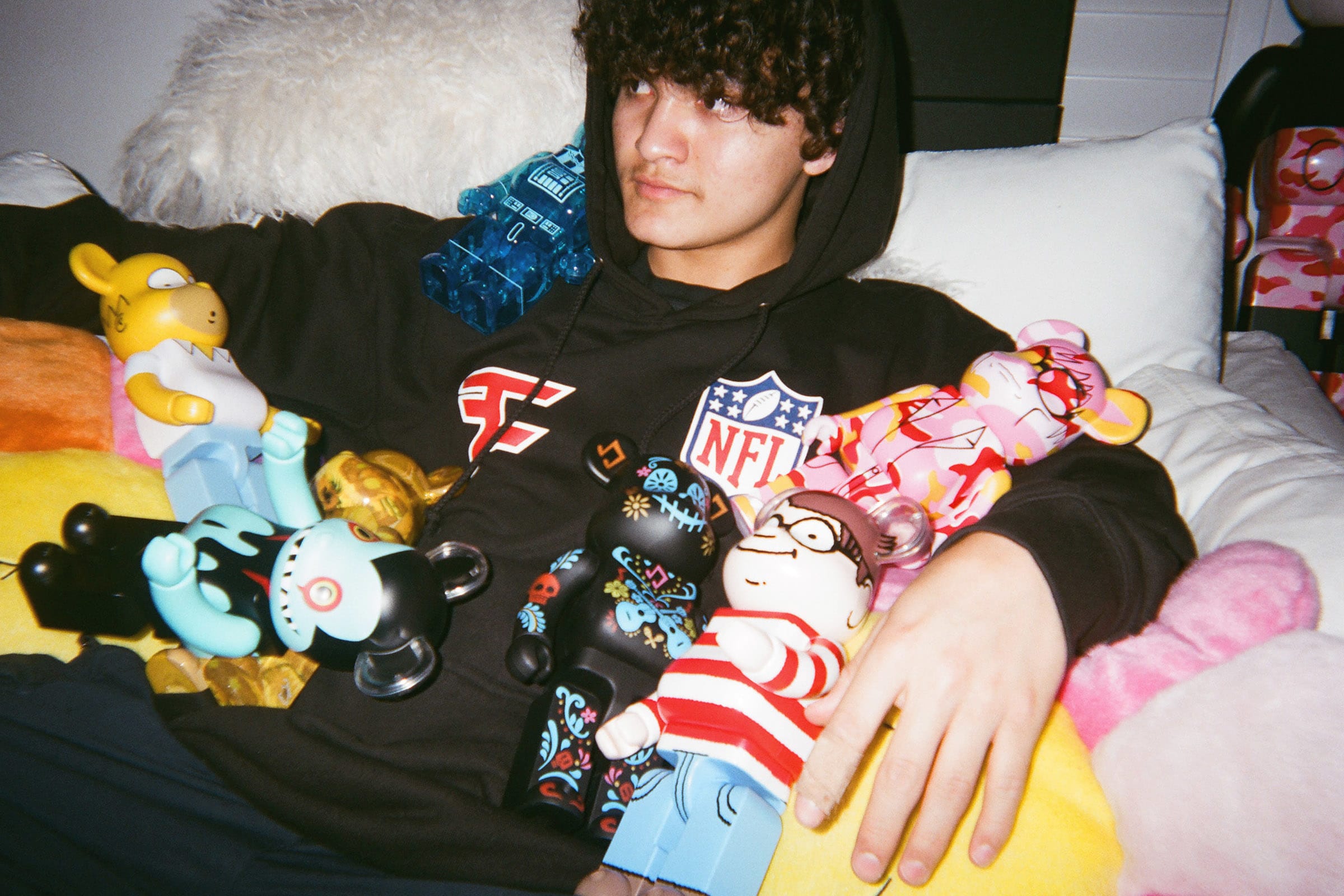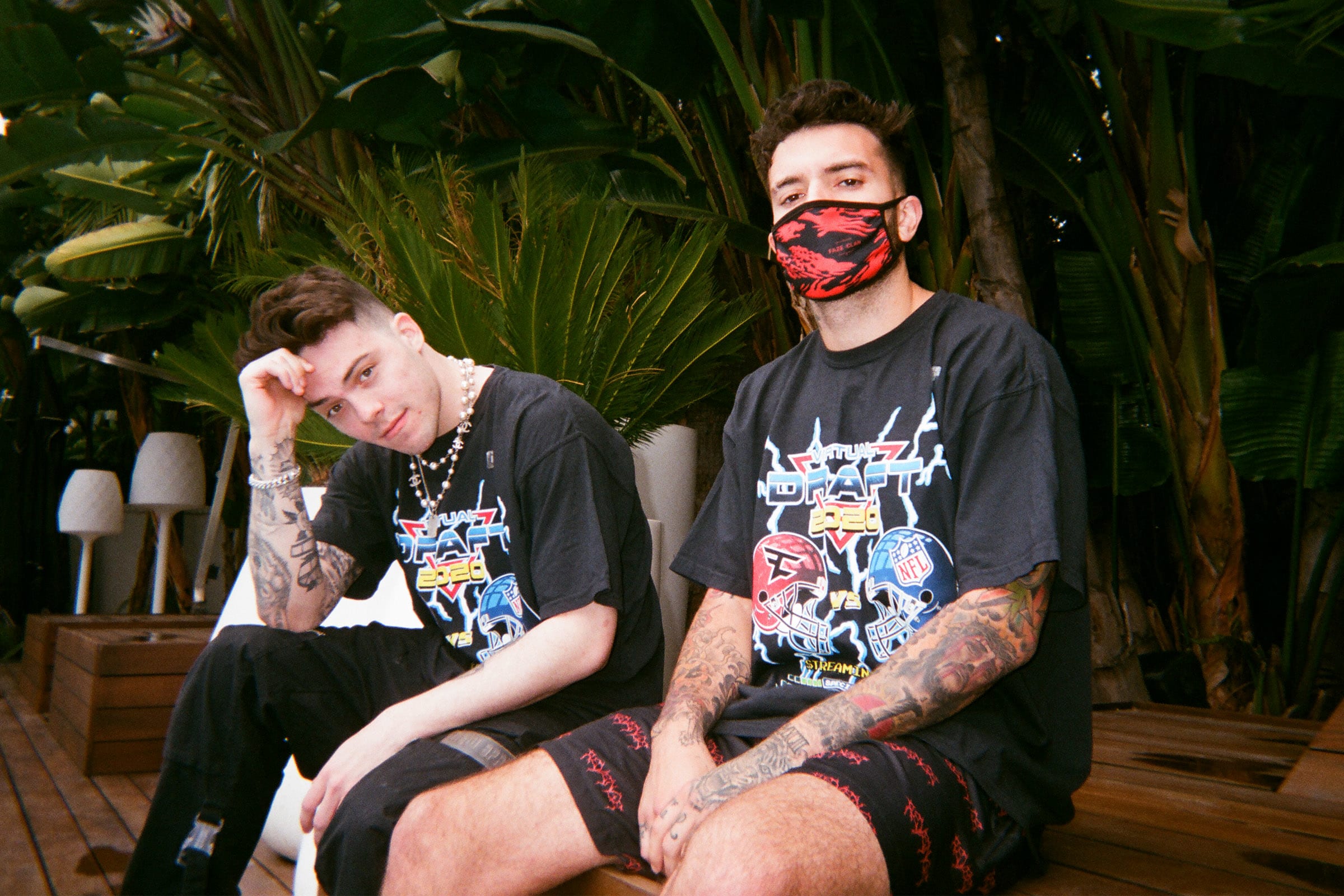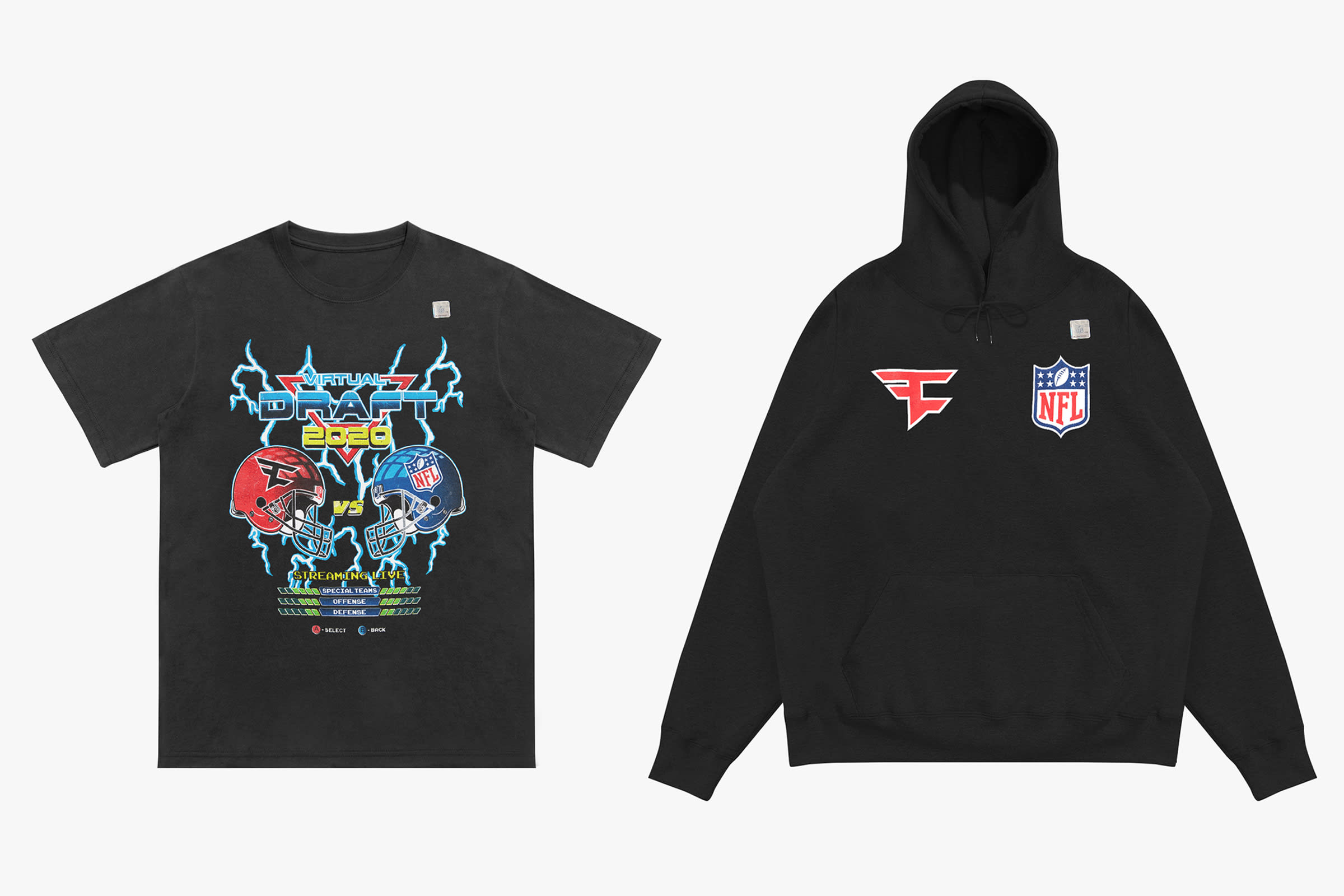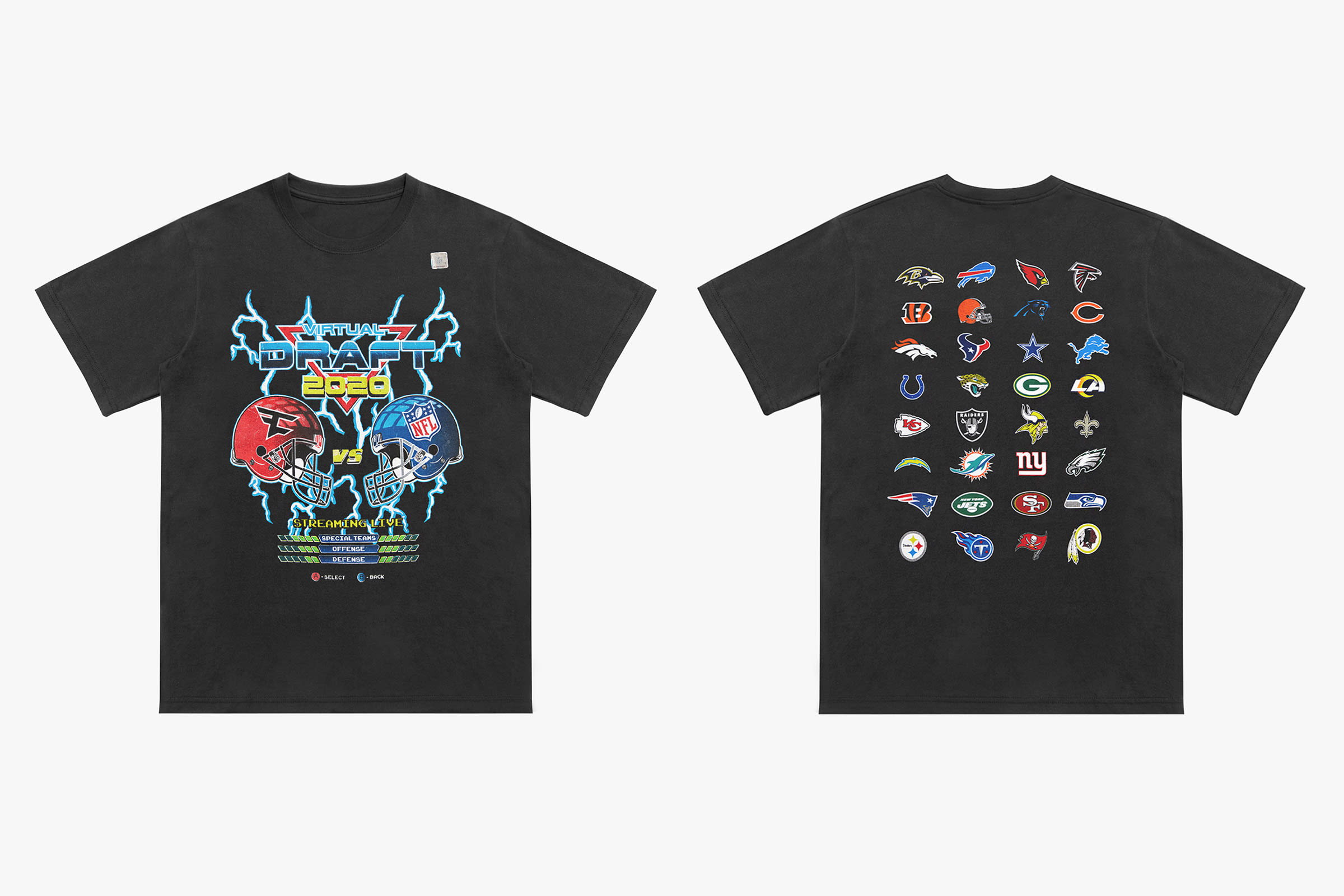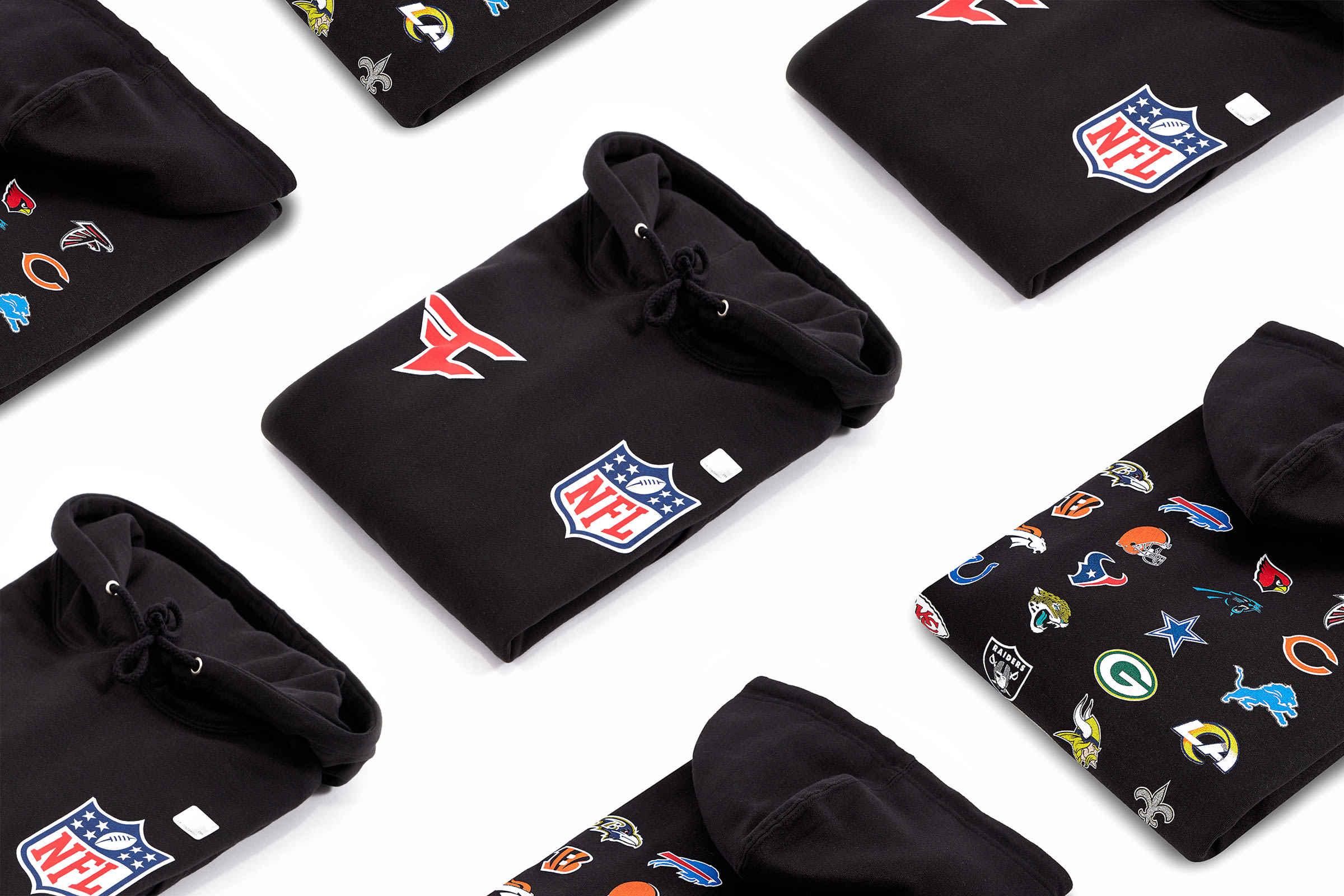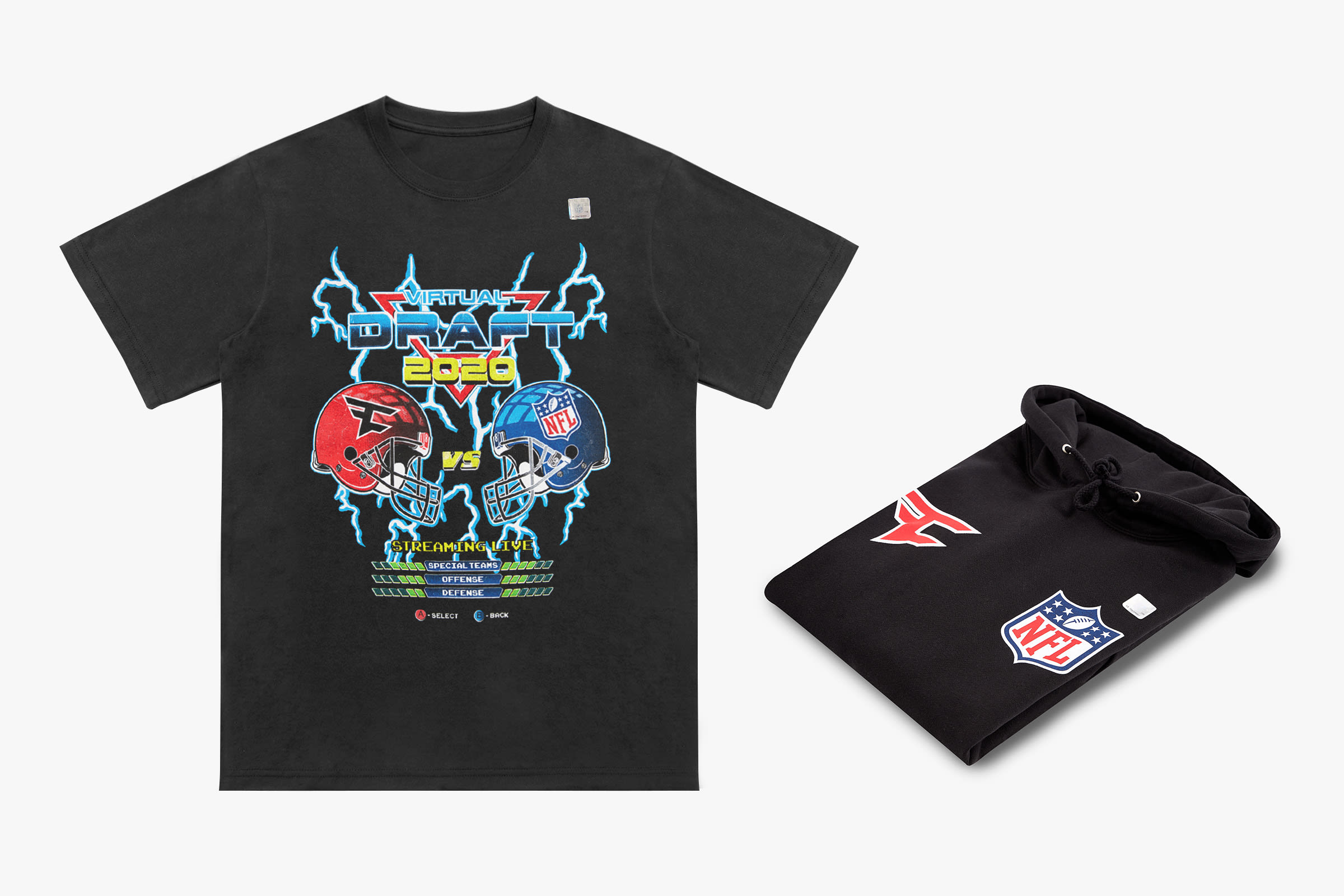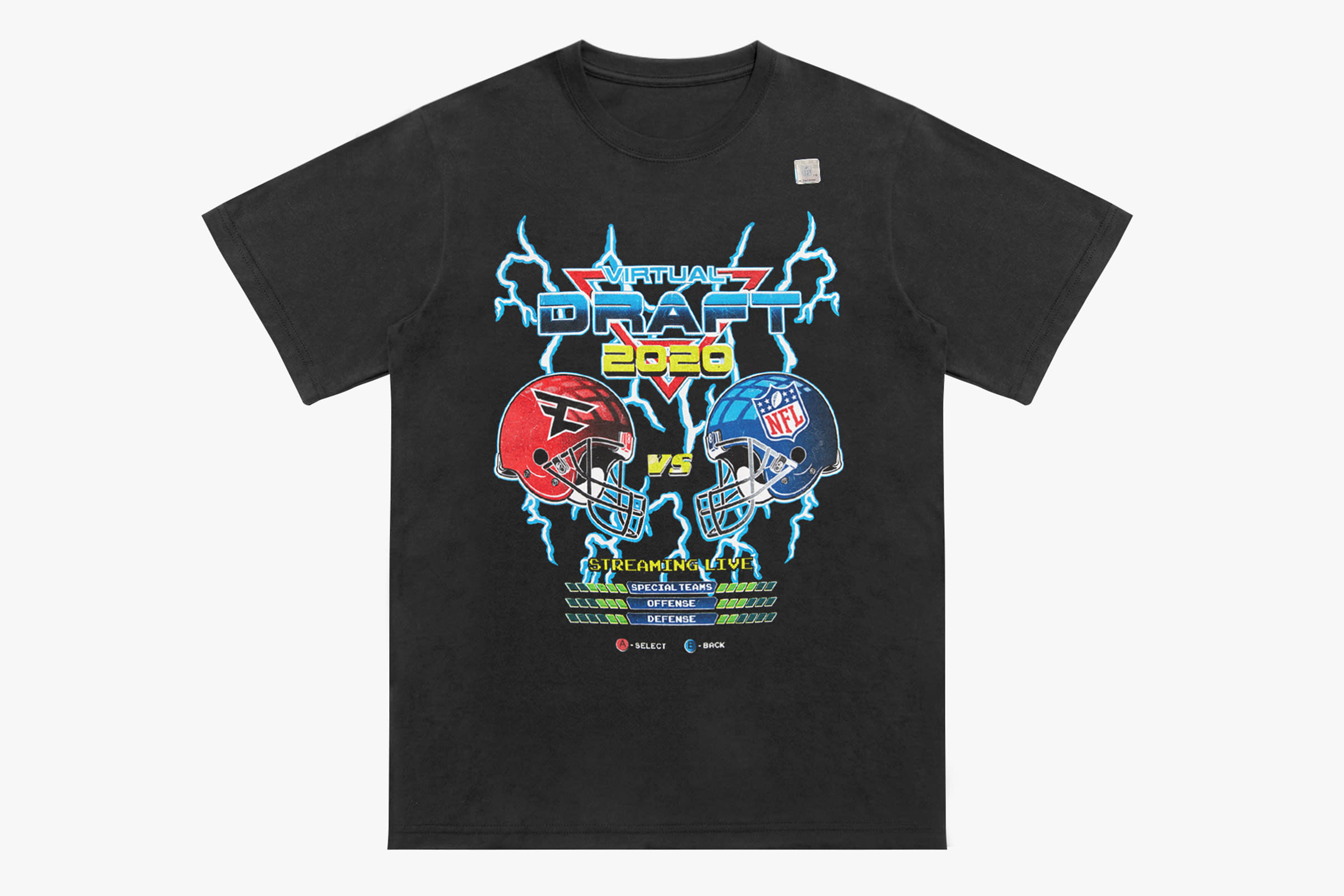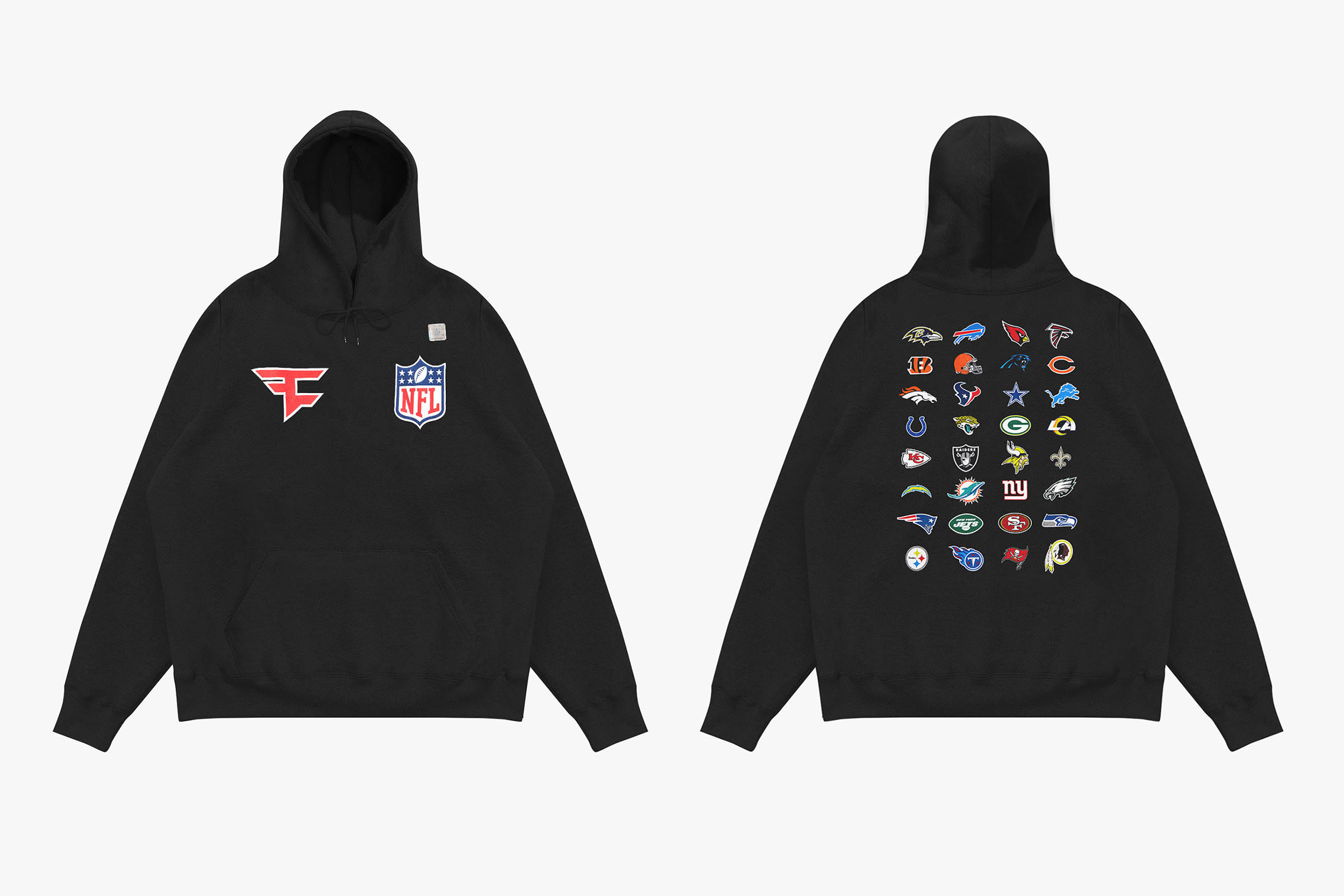 Credit: Complex – Click here to read the article
More related articles: Can FaZe build a billion-dollar business? , Pandemic Increases Appetite for E-sports Merchandise
MADE Trends is a fashion trend forecasting agency based in NYC. Merchandising and Design Experts (MADE) specializes in trend forecasting and market positioning foresight for the fashion and retail market. Delivering researched and highly relevant insight on market conditions, emergent opportunities and key products. MADE bespoke reports help clients to identify and capitalize on current and future 25 market trends.  For your industry-specific forecast, please contact us.