Although winter is about to end in a matter of weeks, there's always ample time to cop some heat for your wardrobe. This week blesses us with a slew of collaborations and releases from brands like Kith, Stüssy, Off-White, Futura Laboraties, and more. A Bathing Ape has just teamed up with Latin music superstar, J. Balvin, Verdy and Nigo are releasing a new collaboration, and Kith is releasing an exclusive hoodie with the legendary Parisian concept store colette.
Check out the details on how to cop all these releases and other drops from the likes of The North Face and A.P.C. in this week's best style releases.
Stüssy Spring/Summer 2020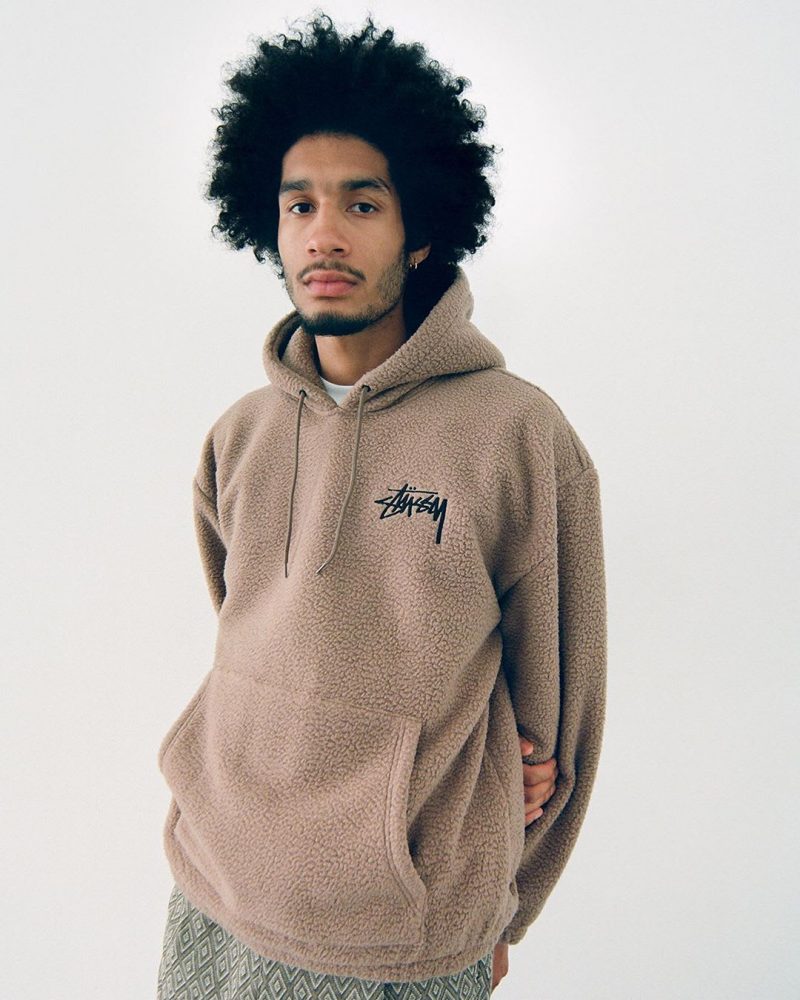 Release Date: Feb. 7
Where to Buy It: At Stüssy stores and at stussy.com.
Price: TBD
Stüssy is set to release its spring collection on Friday. The brand has just hit its 40th anniversary and is delivering West Coast inspired workwear and sportswear this season. The latest collection includes a tapestry fleece hoodie, fleur stripe beach pant, a coral pattern button-up shirt, and more. Standouts from this season include a patchwork utility vest.
The North Face Urban Exploration SS20 By Kazuki Kuraishi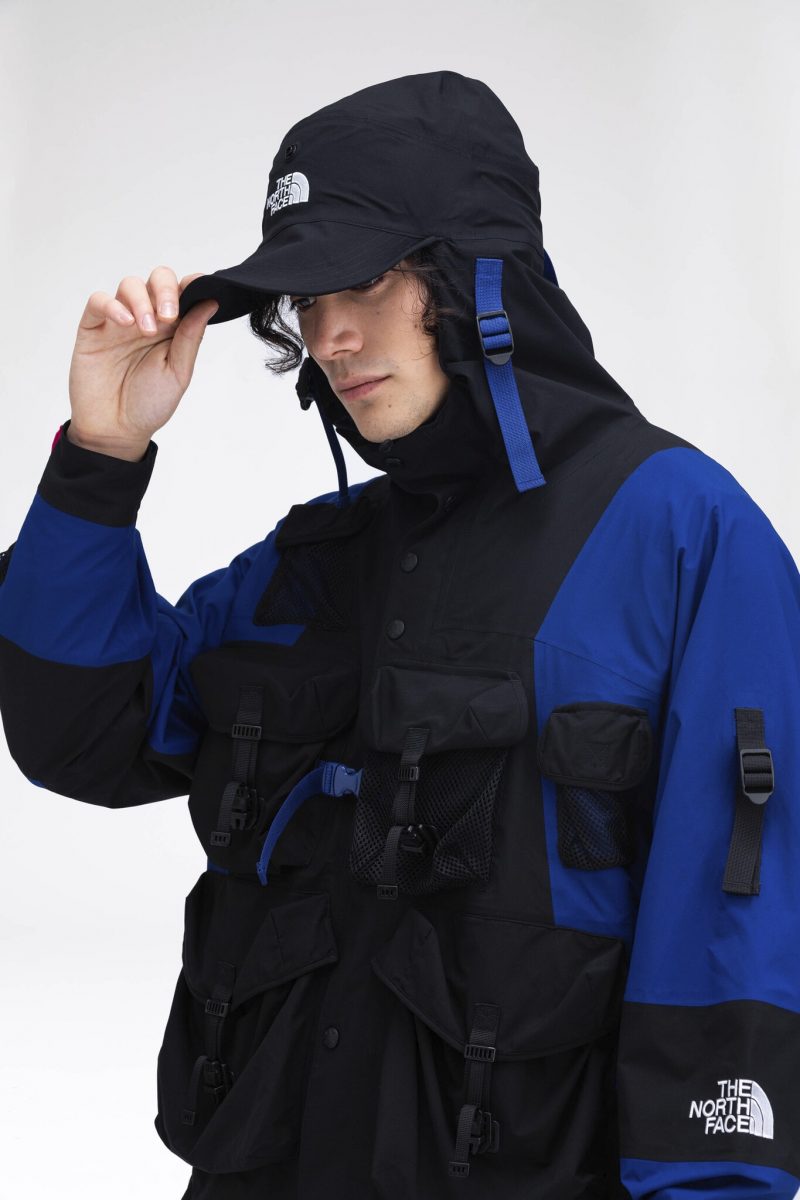 Release Date: Feb. 6 and Feb. 20
Where to Buy It: North Face Urban Exploration stores in Hong Kong
Price: HK$690-HK$4,990 ($88-$642)
The North Face teams up with Japanese designer Kazuki Kuraishi for another exciting 'Urban Exploration' collaboration. Once again, Kuraishi hits The North Face archives to re-energize classic TNF silouettes. The 14-piece collection includes outerwear, T-shirts, crew tops, pants, and a backpack. The one must have grail in this collection is definitely the "Alpha Raincoat," which reimagines the Mountain Light jacket as an highly technical utility jacket embellished with mesh pockets, buckles and ladder lock straps. Unfortunately for those in the United States, this collection is only available in Hong Kong. However, the second edition of The North Face's Seven Summits collection hits the United States today.
Kith x Colette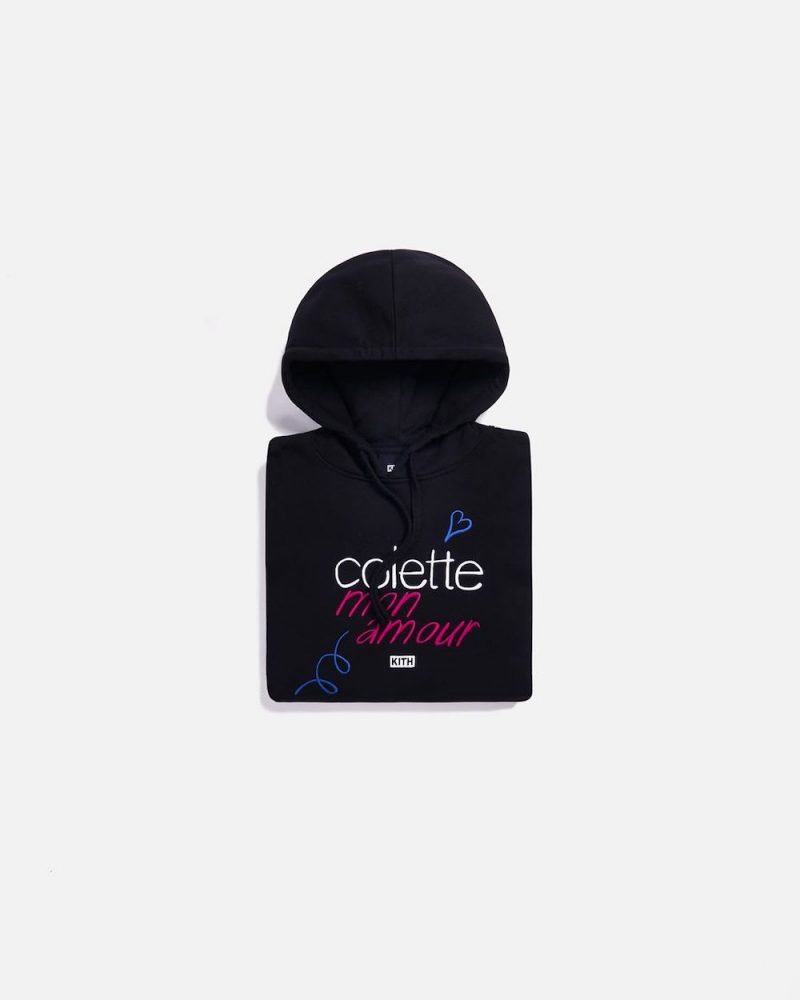 Release Date: Available Now
Where to Buy It: Kith.com and at the Kith Flagship in SoHo, New York City from Feb. 6 to 10.
Price: TBD
To celebrate colette mon amour, an upcoming documentry on the shuttering of the legendary Parisian concept store, Kith has dropped a surprise collaboration with Colette. This embroidered Kith hoodie features the French store's iconic logo along with the title of the upcoming documentary. Although the hoodie has sold out online, it is also available at Kith's SoHo flagship in New York City this week.
J.Balvin x A Bathing Ape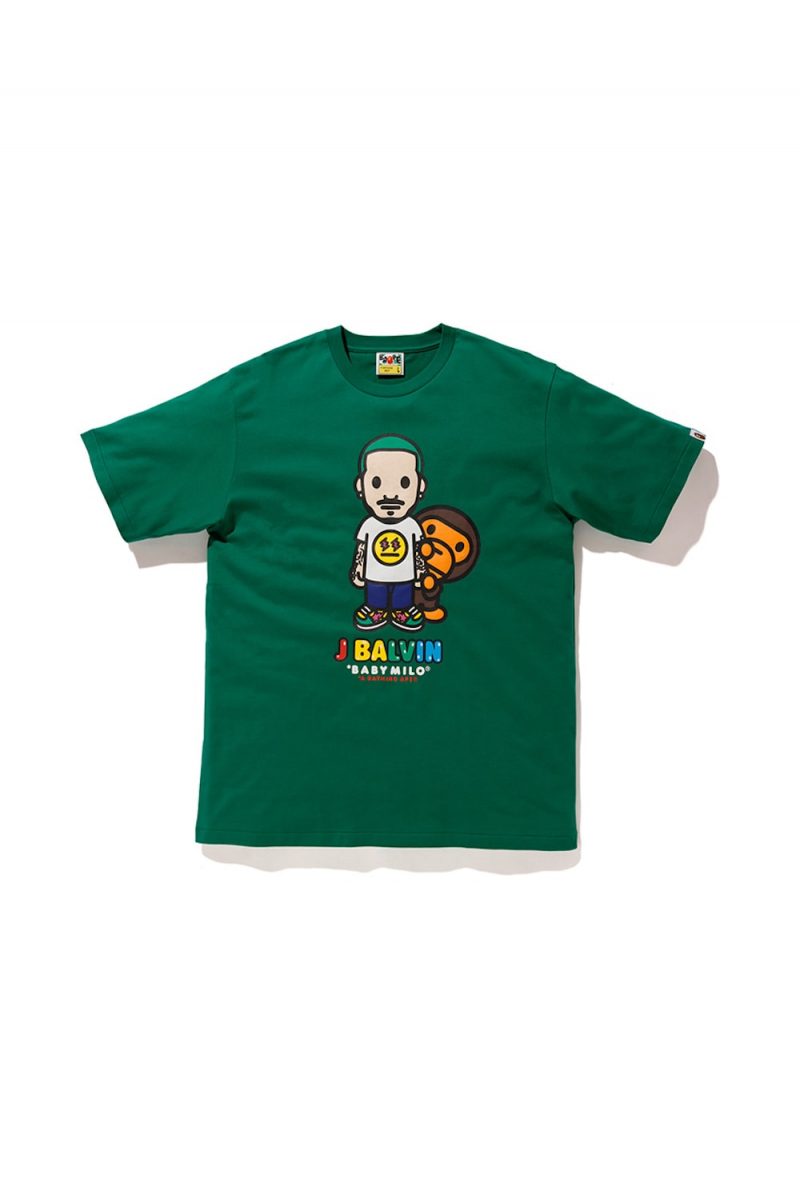 Release Date: Feb. 8
Where to Buy It: US.BAPE.COM 
Price: $115-$295
J. Balvin is the latest music icon to receive the Baby Milo treatment. The J. Balvin x BAPE collection consists of a hoodie and three different T-shirt graphics.
Human Made x Girls Don't Cry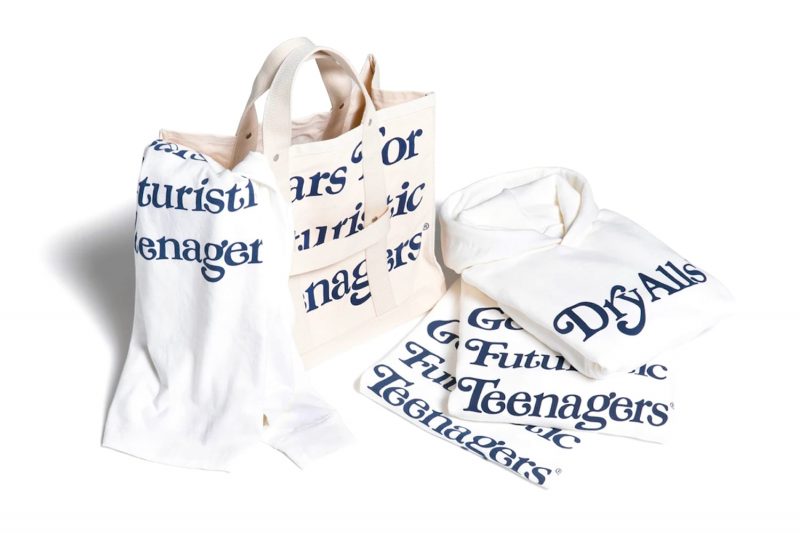 Release Date: Feb. 8
Where to Buy It: Human Made Offline and 1928 stores in Japan.
Price: TBD
Verdy and NIGO® are coming together again for another Human Made x Girls Don't Cry collaboration. The collection includes hoodies, crewneck sweatshirts, long sleeves, T-shirts, tote bags, mugs, and iPhone cases. The collection is only available at Human Made stores in Japan.
Off-White x Nike Training Collection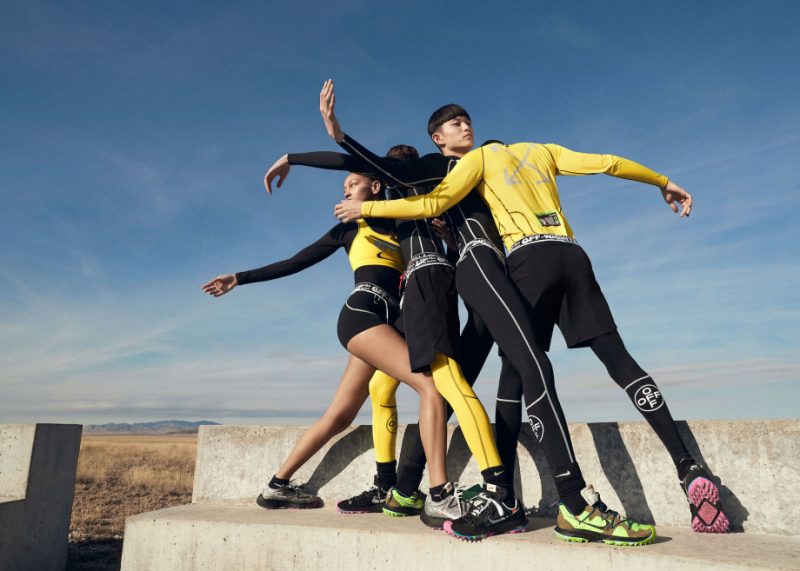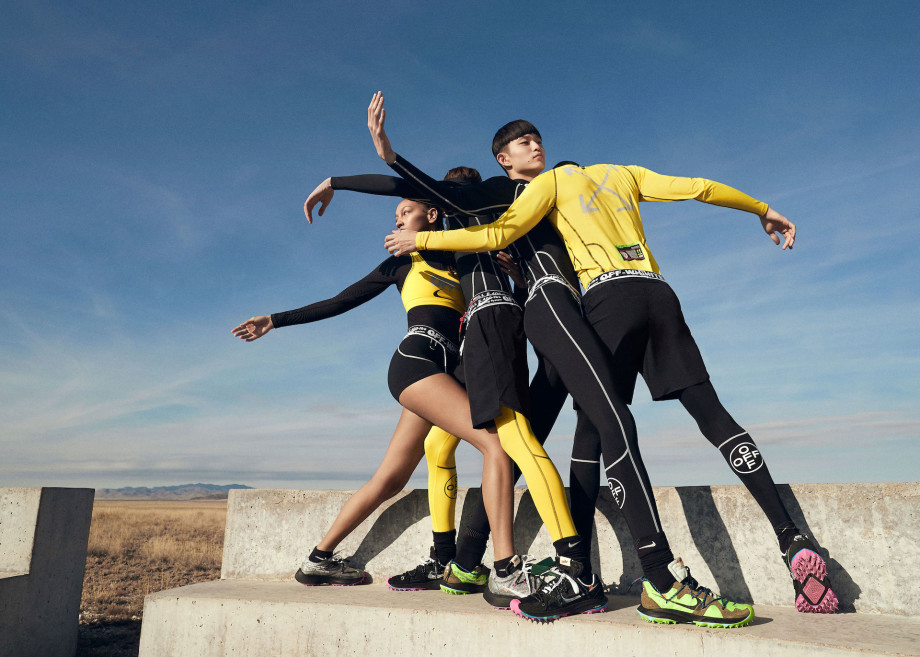 Release Date: Feb. 6
Where to Buy It:  Nike.com
Price: TBD
Virgil Abloh is set to release another collection of athletic apparel with Nike this week. The collection includes running shorts, duffle bags, compression pants, and more. The collection features Off-White's iconic motifs and spray paint graphics.
RE/DONE Sneakers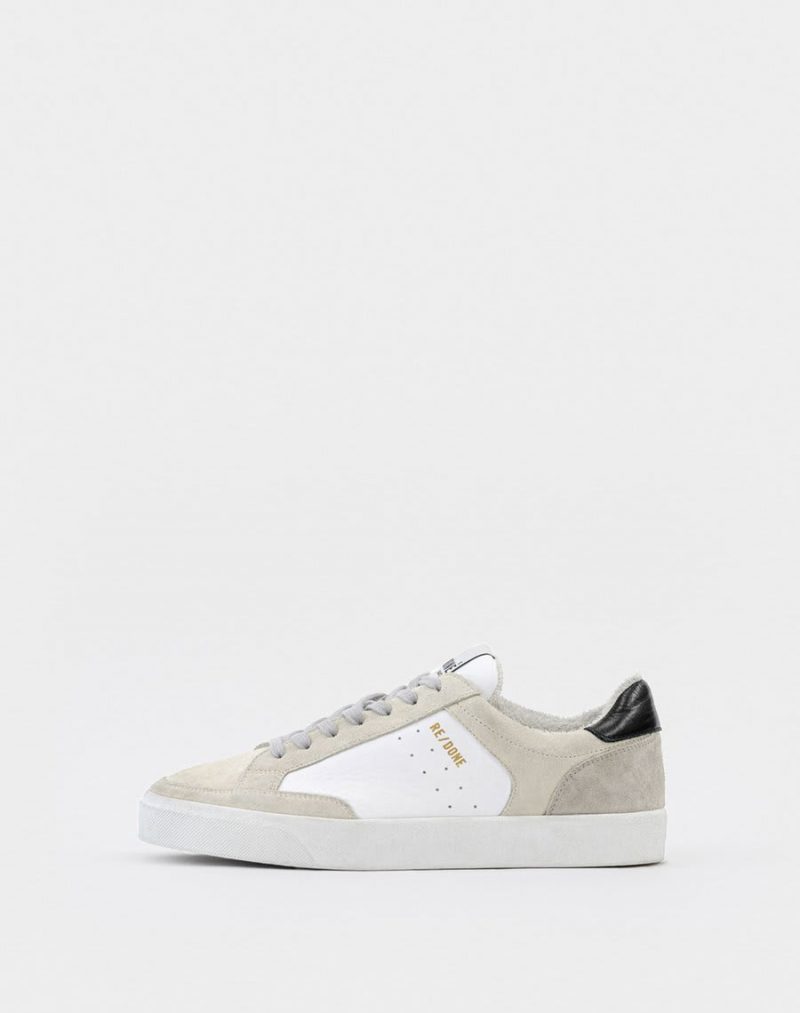 Release Date: Available Now
Where to Buy It:  shopredone.com and net-a-porter.com
Price: $425-$450
RE/DONE has officially launched its first women's sneaker collection.  The shoes arrive in three different silhouettes, which are influenced by three different styles and eras. The '70s Tennis Shoe, the '80s Basketball Shoe, and the '90s Skate Shoe.
A.P.C. x Persol Sunglasses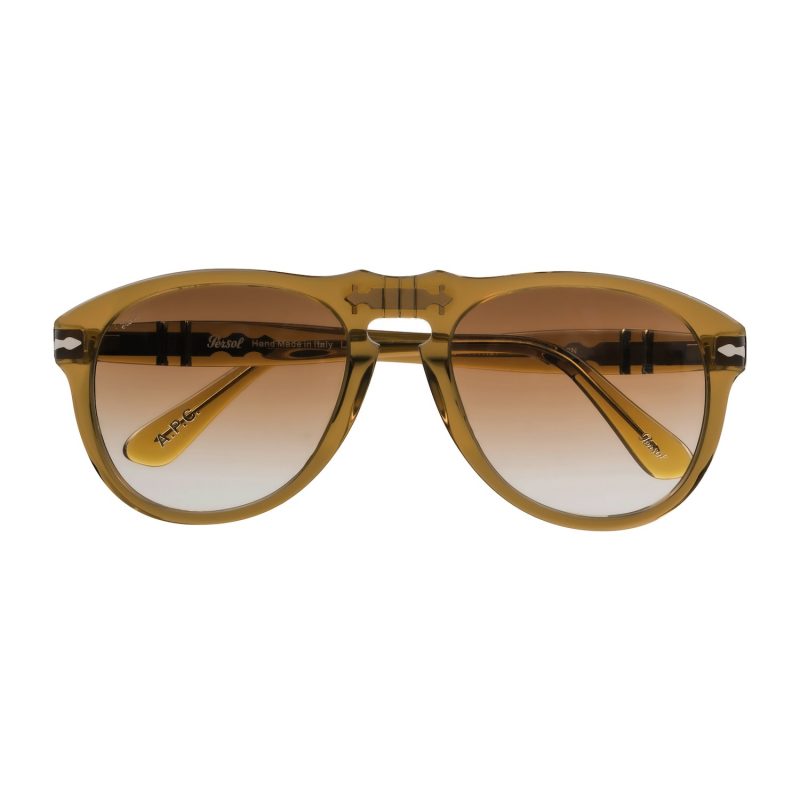 Release Date: Feb. 7
Where to Buy It:  In A.P.C. stores. Online at apc-us.com and Persol.com
Price: $425 ($370 at Persol)
A.P.C. will release three Persol sunglasses as part of its Spring/Summer 2020 collection. The release of these sunglasses will be Persol's first collaboration in 50 years. The collaboration is centered on Persol's iconic 649 model, which was originally designed in 1957 for tram-drivers in Torino, Italy. The sunglasses are available in a transparent green with gradient brown lens, transparent brown with gradient green lens, and matte white with a grey gradient lens.
Uniqlo x Futura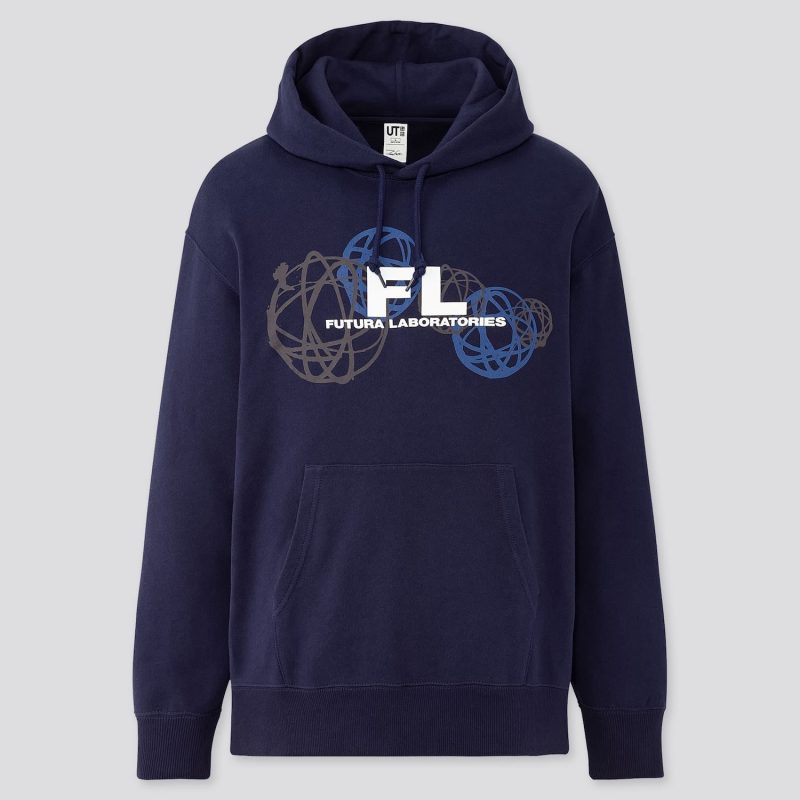 Release Date: Available Now
Where to Buy It:  Uniqlo stores and at Uniqlo.com
Price: $15-$30
Uniqlo UT has teamed up with Futura Laboratories for a new 'Urban Walls' collection. Uniqlo's latest drop features collaborations with a number of street artists such as Faile, D*face, and Monsieur Andre. Of course, seeing how these are some of th most affordable Futura Laboratories pieces to be released since the brand relaunched last year,  many sizes are already sold out. Snag this up before it's too late.
Acne Studios "Monster In My Pocket" Capsule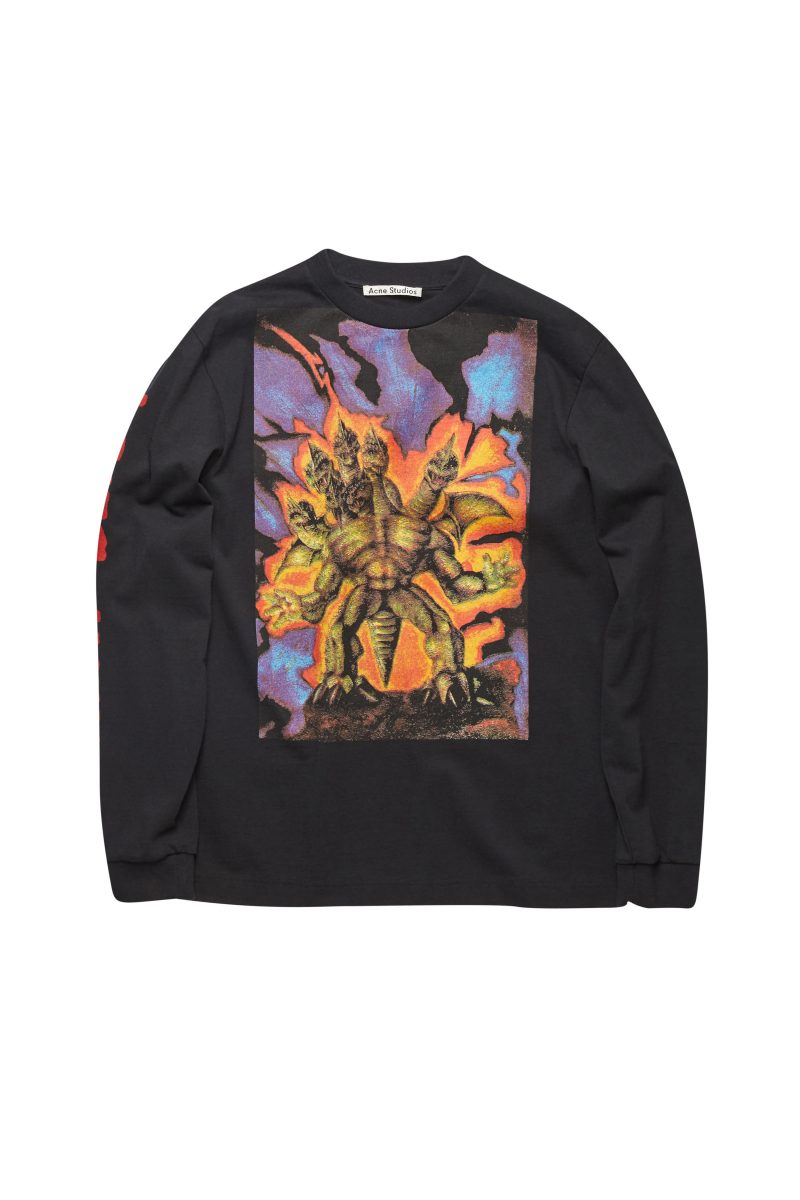 Release Date: Feb. 8
Where to Buy It: Select Acne stores and on acnestudios.com
Price: TBD
The Acne Studios' Monster in My Pocket capsule collection features the artwork of cult toy characters originally created by Joe Morrison and John Weems in 1990. Zombie, Werewolf, Triton and the Great Beast characters are screen-printed on various garments featured in the collection.
A green oversized hoodie, beige long-sleeve t-shirt, deep purple short-sleeve t-shirt and beige sweatshirt have large and graphic screen-prints are standouts in the collection. Button shirts, knitted sweaters, and several colourful accessories are also available.
Noon Goons Spring/Summer 2020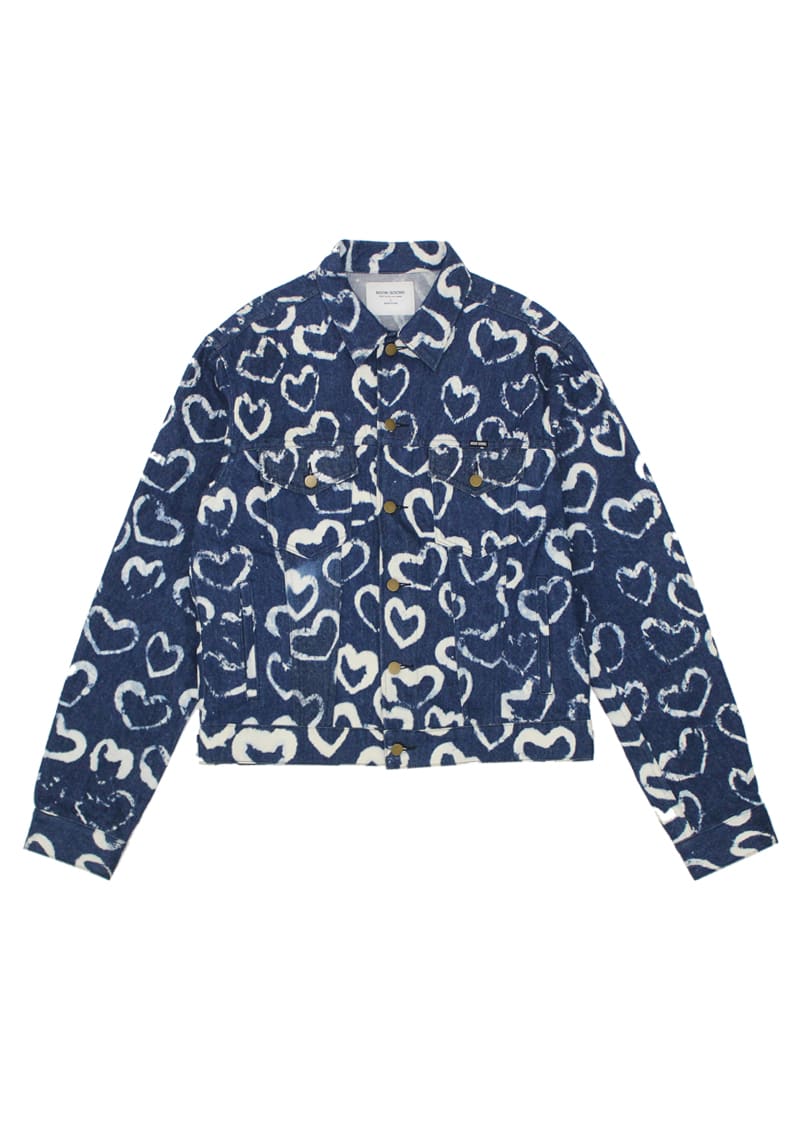 Release Date: Available Now
Where to Buy It: www.noongoons.com
Price: TBD
Noon Goons returns with a new collection which is heavily influenced by Southern California surf and skate culture. Pieces in their latest collection include Punk and DIY themes on various graphic t-shirts. Standout pieces include an all-over heart bleached denim jacket and matching pant, leopard print polar fleece and colorblock corduroy pant.
Honor The Gift "Art Dept" Collection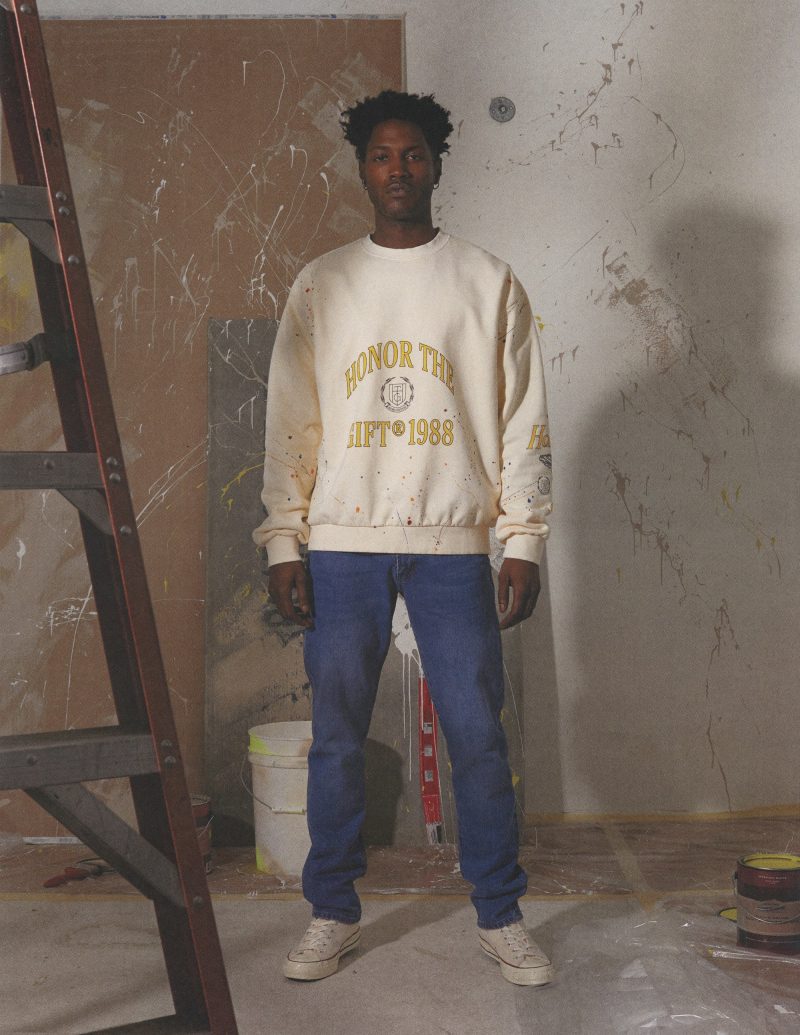 Release Date: Available Now
Where to Buy It: Online at www.honorthegift.co
Price: $18-$180
Art Department is the latest collection from  Russell Westbrook's Honor The Gift clothing line. The collection includes shorts, socks, caps, tote bags, T-shirts, hoodies, jackets, crewnecks and more.
Greenhouse x New Balance x Paperboy Paris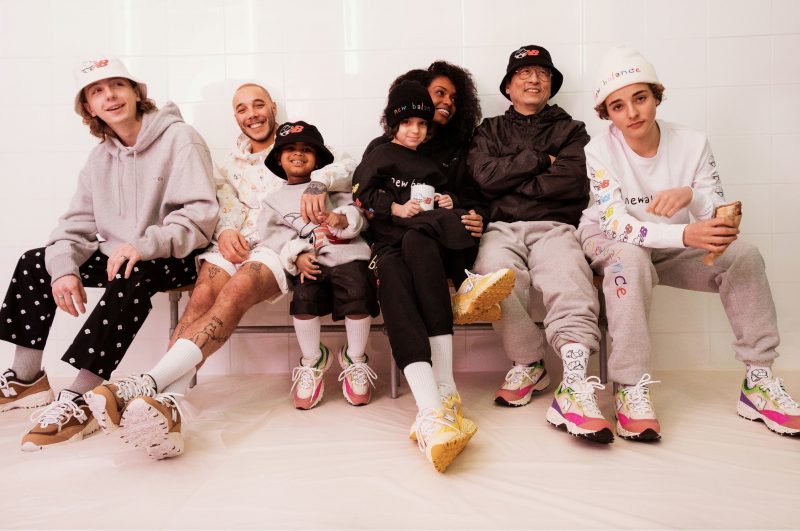 Release Date: Available Now
Where to Buy It: Feb. 7 to Feb. 9 at 265 Canal St. in New York City and on the Greenhouse App.
Price: TBD
The first collaborative capsule collection between Greenhouse, New Balance, and Paperboy Paris debuts with a reimagination of the emblematic all-terrain 801 model wrapped into three colorways and priced at $110. The New Balance x Paperboy Paris 801 sneaker is an adaptation of the classic all-terrain sneaker, featuring the distinguished rugged and patterned outsole; intricate leather upper, and three standout colorways inspired by Paperboy's signature menu items: Tuna Tataki Sandwich, Ginger Lemonade, and Coffee Latte. The collection also includes an array of apparel and accessories including jackets, hoodies, sweatpants, tees, headwear, apron, mug, and more.
Major League Soccer and Adidas 2020 Jerseys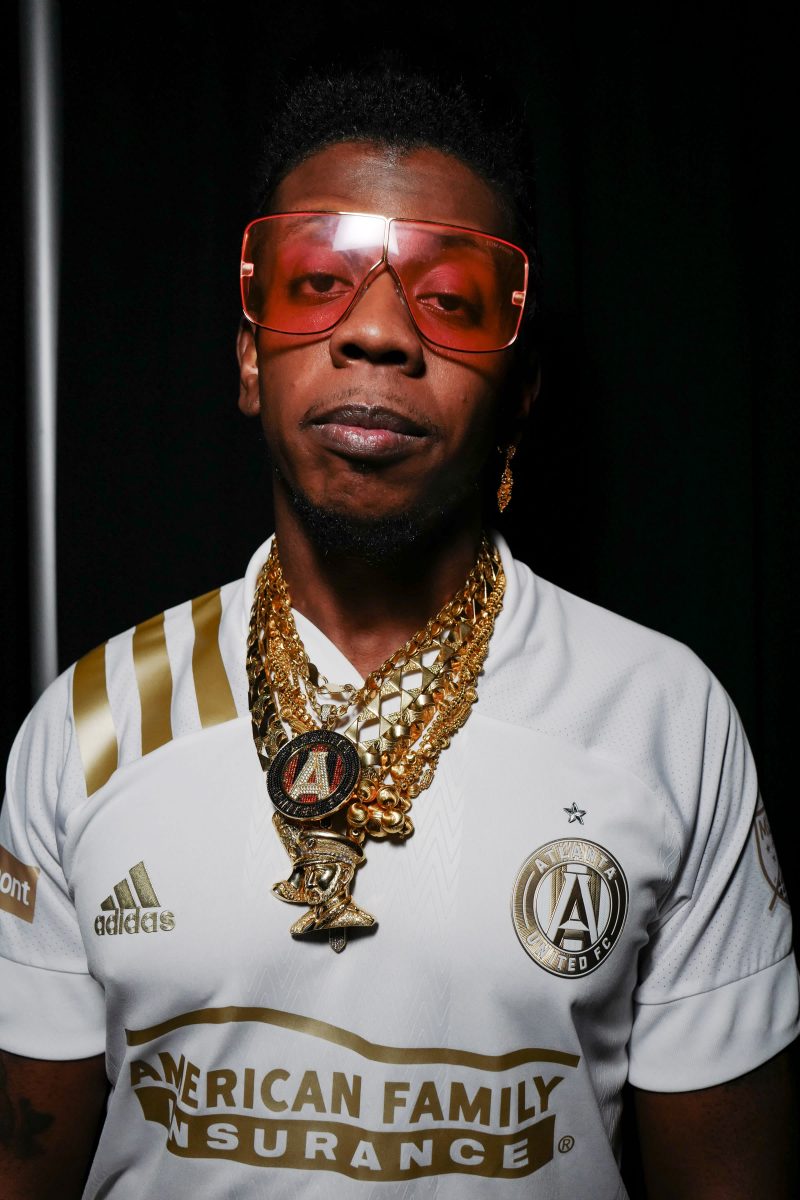 Release Date: Available Now
Where to Buy It: mlssoccer.com
Price: TBD
As the official outfitter for Major League Soccer, adidas created and debuted a collection of jerseys for each club for the 2020 soccer season. Each jersey boasts an EQT collar—an infamous style reference to the league's 90's inception.
Click here to read the full article.
More related articles: Kendall and Kylie Jenner just released their first size-inclusive range, Amex releases first e-commerce pop-up at ComplexCon, Kanye West releases "Jesus is king" capsule collection with AWGE.
MadeTrends is a fashion trend forecasting agency based in NYC. For your industry-specific 2020 forecast, please contact us.