Back in 2016, Kanye West was photographed alongside Chance the Rapper and Drake wearing a black skull cap and a slouchy long sleeve shirt with "CPFM ADULT FILMS" sprawled across the front. CPFM, for those who don't know, stands for Cactus Plant Flea Market, and since then the brand has exploded in popularity to become one of the most notable names in streetwear in 2020. The name may bring to mind thoughts of sniffed-out grunge bands or literal flea markets where you cop secondhand goods, but it's far from either.
Cactus Plant Flea Market wasn't exactly new when Kanye was spotted wearing it. He wasn't even the first celebrity to co-sign the brand. But whenever he's spotted in new items, he gets people talking. Designed by the elusive Cynthia Lu, who was a former Complex intern and later worked with Pharrell at Billionaire Girls Club and then at i am OTHER, CPFM was initially posted on cactusplantfleamarket.com on Jan. 1, 2015. Early on, the site only featured animated GIFs of behind the scenes images of Pharrell getting a haircut backstage, onstage in front of roaring festival-sized crowds, and more intimate shots of him in the studio and with friends like Karl Lagerfeld. The first product we'd see—a yellow T-shirt with an embroidered cactus—was posted via Instagram on March 23, 2015. The caption for the photo read: "CACTUS PLANT FLEA MARKET FOR ANTI SOCIAL SOCIAL CLUB," hinting at a forthcoming collaboration with Neek Lurk's paradoxical introverts only social club (read: clothing brand).
A major appeal of the brand, aside from its mystery, is its fluid and eccentric combination of type and playful graphic imagery, with both embroidery and screenprint at play simultaneously in some instances. Melting yellow smiley faces and puff print phrases have become a signature look. This unique design style is applied to staple streetwear pieces including hats, hoodies, headbands, long sleeve shirts, and tees.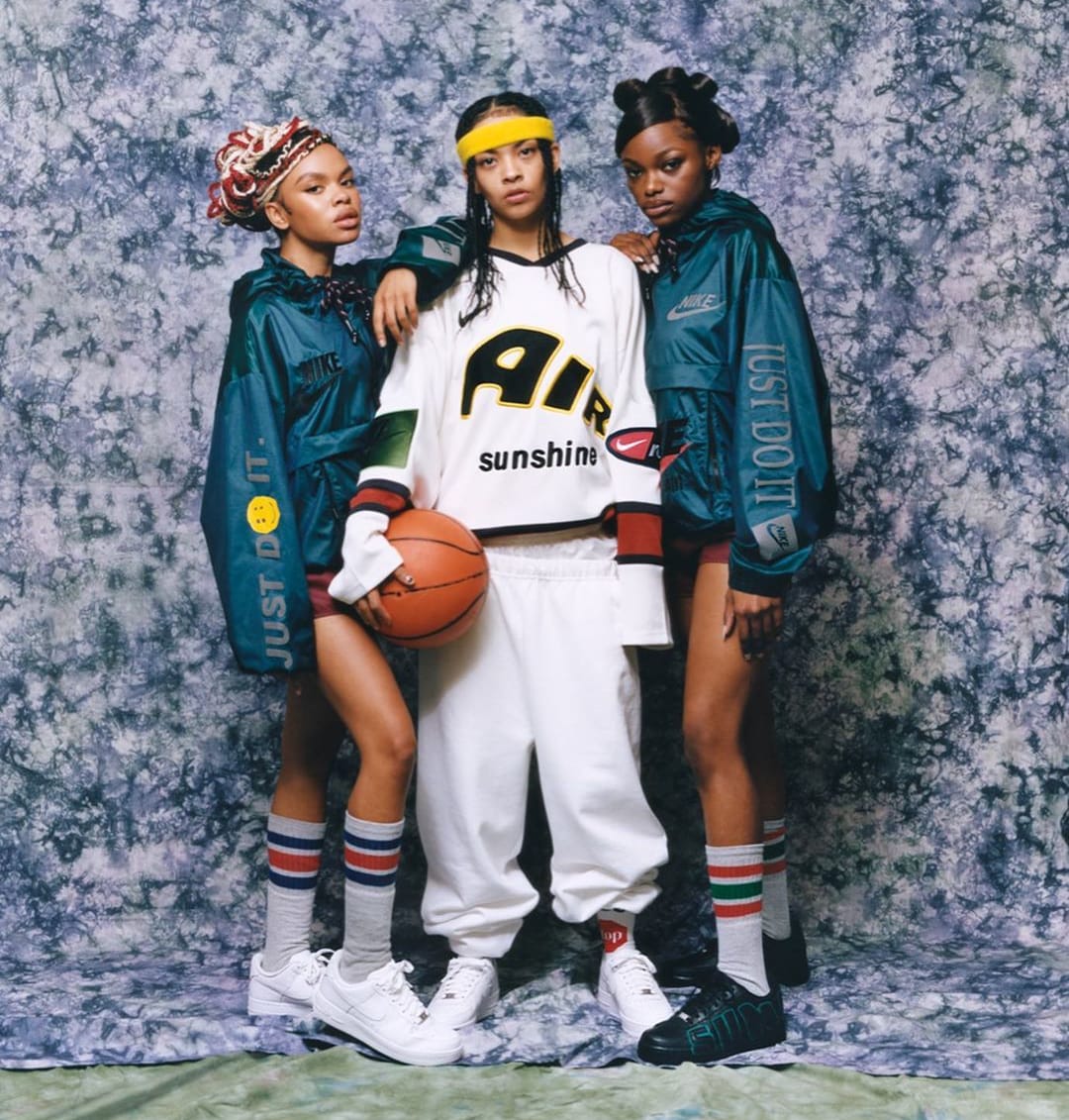 Expectedly, given Lu's connection to him, Pharrell was one of the first celebrities to wear CPFM. And he's worn it a lot. On the January 2015 cover of L'Officiel Hommes Italia, Pharrell sported a blue polka-dotted Adidas tracksuit, draped in fine wrist and hand jewels, and a pair of green headbands bearing Cactus Plant Flea Market embroidery—worn crisscrossed And1 mixtape style. Skateboard P was also spotted in the studio with Tyler, the Creator donning a blue long sleeve featuring abstract mermaid imagery with "cactus plant flea market" spelled out in playful embroidery along the contour of the figure following the cover shoot. He wore the brand during his Super Friday Super Bowl 50 performance, at Chanel's Fall/Winter 2016 show, and on NBC's The Voice. These days, you'd be hard-pressed to find an image of Pharrell where he wasn't wearing a piece bearing a variation of the CPFM logo. One of his favorites more recently has been the "Ye Must Be Born Again" hoodie in various colorways. He certainly has great admiration for both the brand and its creator, even giving Lu a shout out during his CFDA Fashion Icon of the Year Award acceptance speech in July of last year. "And to my assistant, Cactus, listen to your instincts and the people who see the quality in your differences. You might just make a difference," he said.
Now five years removed from its debut on the scene, Cactus Plant Flea Market is one of the names at the forefront of streetwear. Multiple projects with Nigo's Human Made have been released, the most notable being the colorful array of velour caps. As its name gains notoriety, more unconventional partners have also been tapped by Lu's brand like Alpinestars to make Motocross racing gear or legendary rock band The Rolling Stones for exclusive tour merch. Streetwear OG Stüssy has also worked with the brand on a limited apparel drop for Independence Day this past year.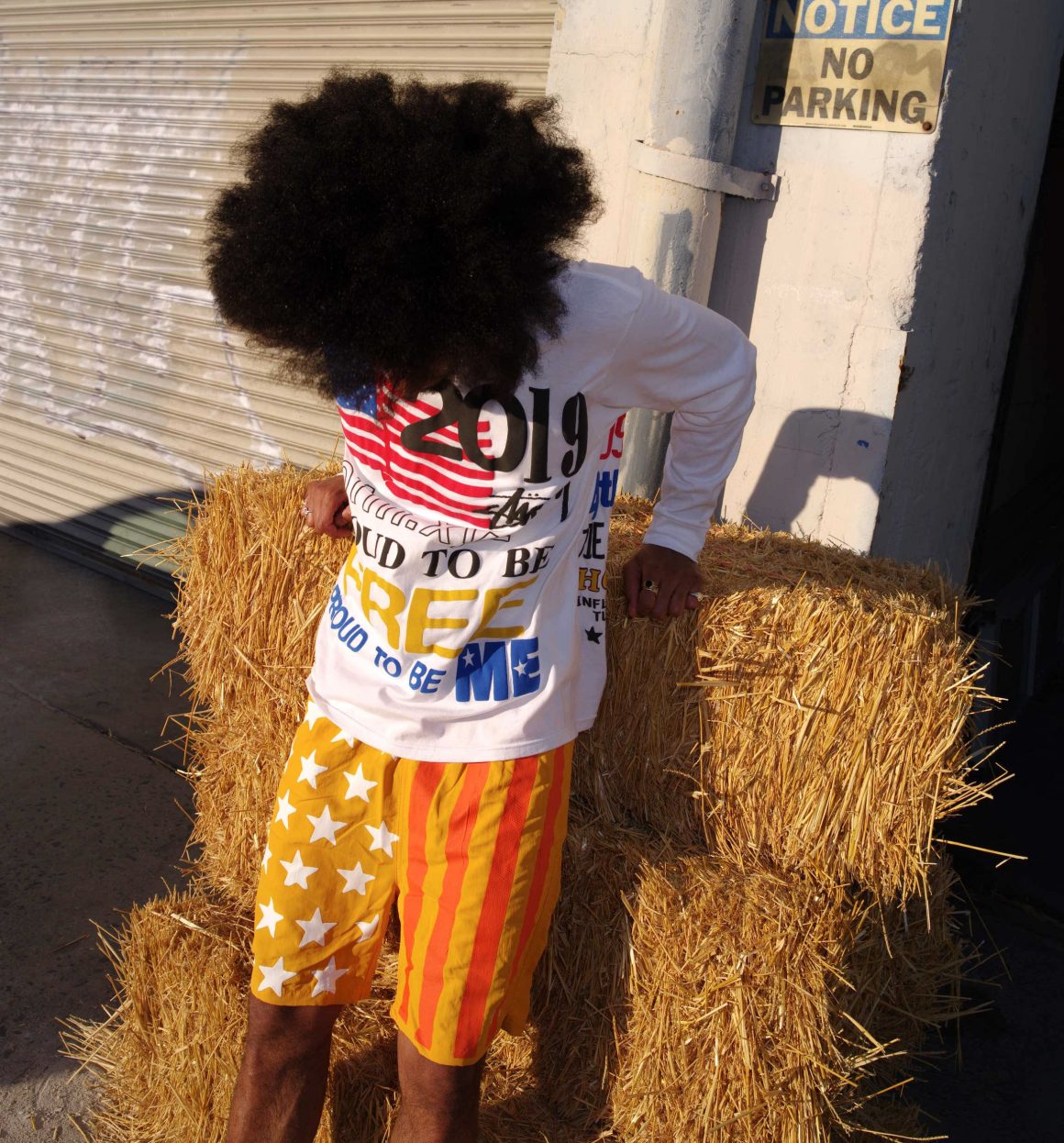 The past two years in particular have seen the brand make its biggest jump thus far. Lu's popular merch designs for West and Kid Cudi's Kids See Ghost project further pushed CPFM into the sights of a more mainstream audience. The various hoodies and crewnecks still sell for as much as $800 on the resell market. West and Cudi have remained steady collaborators with Lu also designing plenty of merch for West's 2019 project Jesus Is King and one-off items like the ComplexCon 2019 hoodie for Cudi.
CPFM's biggest venture has been its work with Nike throughout 2019. The partnership kicked off in May 2019 with a VaporMax 2019 transformed with the brand's signature lettering and a crudely-formed Swoosh made of garden wire tied to the side panel. More sneakers followed, a customizable Blazer Mid made to resemble sponges and an Air Force 1 that acted as a nod to the iconic '90s basketball sneaker, the Air More Uptempo, with its signature letters wrapping the upper of the low-top. The clothing brand finally dropped some collaborative apparel with the Swoosh in October that was highlighted by an oversized hockey jersey and teal anorak that was even spotted on LeBron James and Drake.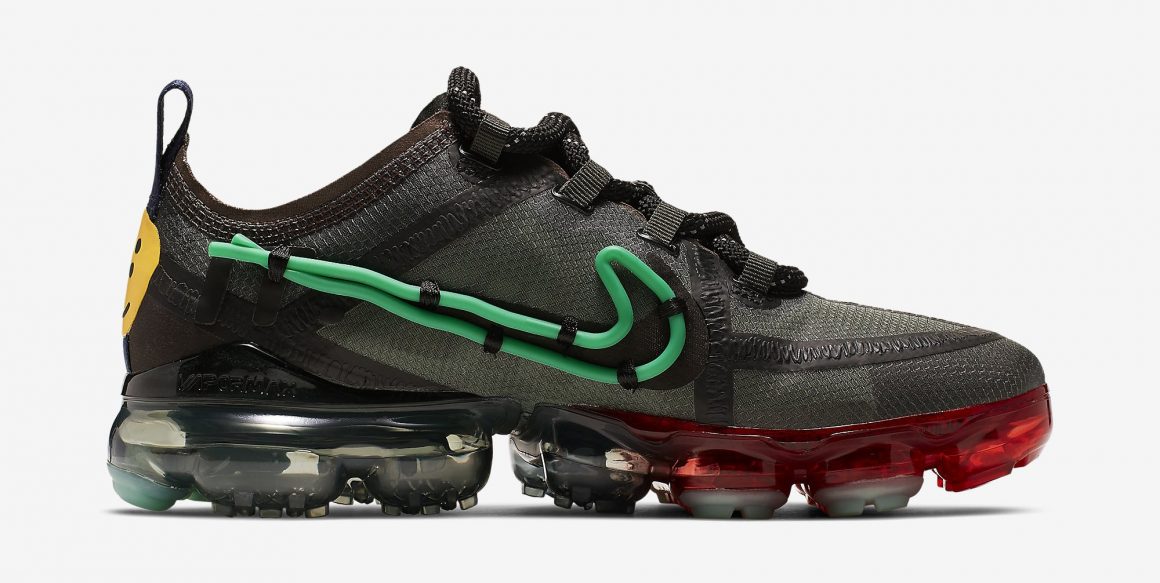 Despite the massive successes, Lu has somehow maintained a mystique, keeping her face out of the public eye and doing essentially no press for the brand. She prefers to let her work do the talking for her. Co-signs have continued to add up with names like Travis Scott, Offset, Lil Uzi Vert, Kid Cudi, and Tyler, the Creator among some of its most notable supporters. Stockists have been kept to a minimum. Popular destinations like Dover Street Market and Union Los Angeles have carried product for short periods, which has only helped CPFM peak the interest of the market. The low number of stockists doesn't matter much anyway. Most product flies off shelves within minutes, making many rely on the aftermarket to secure their pieces.
At a time when DIY brands pop up with great frequency, thanks to the reach of social media if used properly, CPFM has remained the flagbearer for the niche subgenre within the world of streetwear. Its high demand and low quantities have kept the hype alive, and Lu has developed a signature style that customers look for the brand to deliver with each drop. Its star doesn't seem to be fading any time soon either. Will the product offerings keep growing and expand into new categories? Is there a store on the way at some point? Only time will tell. But if the past five years are any indication, the future is certainly a promising one.
More related articles: Latinas in Streetwear discuss breaking stereotypes, influence, and longevity, H&M launches Billie Eilish merch collection made using sustainability-sourced materials , Meet the unsung heroes of streetwear.
MadeTrends is a fashion trend forecasting agency based in NYC. For your industry-specific 2020 forecast, please contact us.