Bryant Eslava, 27, shoots the biggest online stars, and in the process, has become one himself.
There are several big milestones in an influencer's life: hitting a million followers, getting your first brand deal, and (for the very lucky) landing a photo shoot with Bryant Eslava.
Mr. Eslava, a 27-year-old photographer, is known for working with the biggest social media stars, often before they hit the mainstream. His Instagram feed, on which he has accrued more than 4.4 million followers, is a who's who of the internet. There's Kylie Jenner, Emma Chamberlain, David Dobrik, to name a few.
"He's the biggest social media photographer there is," said Dixie D'Amelio, an 18-year-old TikTok star with more than 7 million followers. "Everyone knows his name." She added that growing up watching YouTube, it had been her goal for him to shoot her. "He's shot like every single person on the internet," said Addison Easterling, 19, another social media influencer. "Just shooting with Bryant opens doors."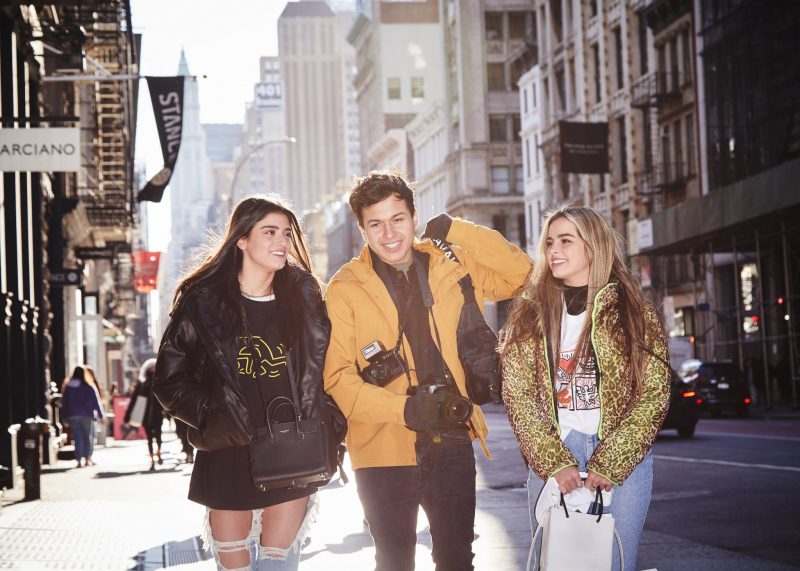 The Hype House, the largest and most prominent TikTok collective, recently announced its arrival in Los Angeles with a series of photos by Mr. Eslava.
His photos are distinctive. Mr. Eslava shoots with film, not digital. The images he captures are candid, but always flattering. He often photographs his very famous subjects out and about, but away from hordes of adoring fans.
"They get to see whoever I photograph in a different perspective," Mr. Eslava said of his followers (and the followers of whoever he is shooting). "A lot of people who watch these influencers only see them through TikTok or YouTube. I show them this behind the scenes."
Mr. Eslava makes the majority of his living doing brand work and commercial photography. This allows him to have a more casual relationship with his subjects, some of whom have become close friends. It's a win-win situation: They get photos to post on social media and Mr. Eslava gets to capture a world he's been immersed in for nearly a decade.
Influencers he has shot often view the photos as keepsakes from a particular time in their life, often when they were just coming up, before they achieved true internet fame.
After receiving a Nikon D40 camera from his parents for getting good grades his sophomore year of high school, Mr. Eslava began posting his work to Tumblr. He taught himself the mechanics of photography on Google and by watching videos online. He pored over Urban Outfitters catalogs for inspiration.
By the time Mr. Eslava arrived in New York City in 2011 as a freshman at the School of Visual Arts, he had amassed a major following on Tumblr. He became so well known that the platform itself took notice. In February 2012, Tumblr invited Mr. Eslava and several other Tumblr stars to cover New York Fashion Week.
The experience proved to be a pivotal moment. Mr. Eslava was captivated by the energy and passion he saw from designers and loved documenting backstage moments. "I was like, this is what I want to do for the rest of my life," he said.
Tumblr began inviting him to more and more events. Eventually, Mr. Eslava dropped out of school to move back to Orange County, Calif. and pursue photography full time.
When Cameron Dallas, then just a Vine star, invited him to collaborate in early 2014, he jumped at the chance. Before long, Mr. Dallas and the boys of Magcon, a social media influencer tour, were regularly working with Mr. Eslava. He eventually moved into a house in Los Angeles with Mr. Dallas and Nash Grier, another Vine star, to continue documenting early creators. "I was just doing it for fun — for me it was keeping me creative and busy," Mr. Eslava said.