Crayola-bright blues, gumball-machine reds, and Very Hungry Caterpillar greens fill the pages of MoMA's fall catalogue, which includes this primary-color casserole pot. Popular neo-prep brand Rowing Blazers just came out with a rainbow-stripe rugby shirt in collaboration with Lands' End, and when Nordstrom opened its New York City flagship in October, it featured a Nike boutique outfitted with bright-red carpets, aqua-blue chairs, and rainbow sneakers that look like a Microsoft WordArt gradient come to life. A confluence of recent trends are behind this toddler-esque design moment. "It would be easy to say this all thanks to Bauhaus, which celebrated its centennial this year," says Annie Auchincloss, a home buyer at MoMA Design Store. "But I think it reflects something that came earlier: the early-20th-century Dutch De Stijl movement, which consisted of artists like Mondrian, Rietveld, and Theo van Doesburg and focused entirely on simplicity and primary colors." Jill Singer, the co-founder of Sight Unseen, attributes it to the collision of three separate trends: Memphis Milano (which has reached something of a saturation point in recent months), maximalism ("it's in"), and a renewed interest in primary-color-focused artists, like Calder and Hockney. "All of that," she says, "combined with the fact that the news is depressing. So why not a rainbow?"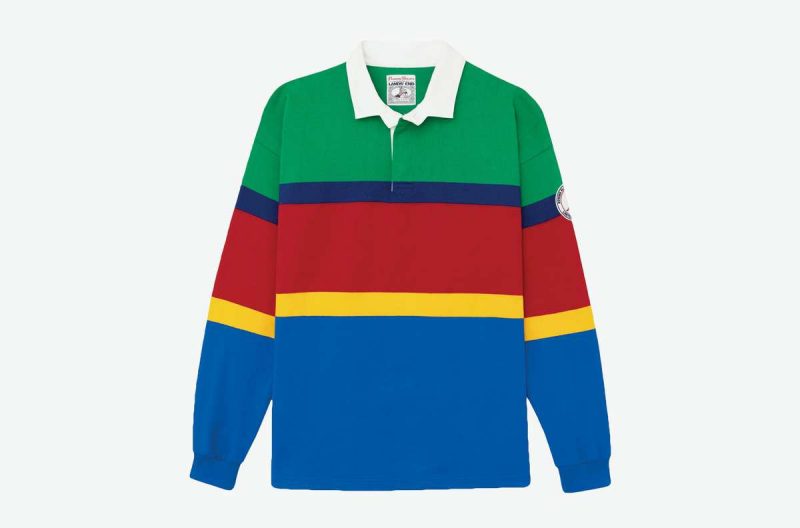 Rowing Blazers x Lands' End Rugby No. 2
Meant to recall the brightly colored Lands' End catalogues of the late '80s and early '90s. "Tom Wolfe used this expression to describe brightly colored trousers: 'go-to-hell pants.' Those bright colors are such a key part of American quote-unquote preppy style, and as prep comes back into the mainstream, it's not surprising to see them become a trend," says Jack Carlson, Rowing Blazers' founder.
---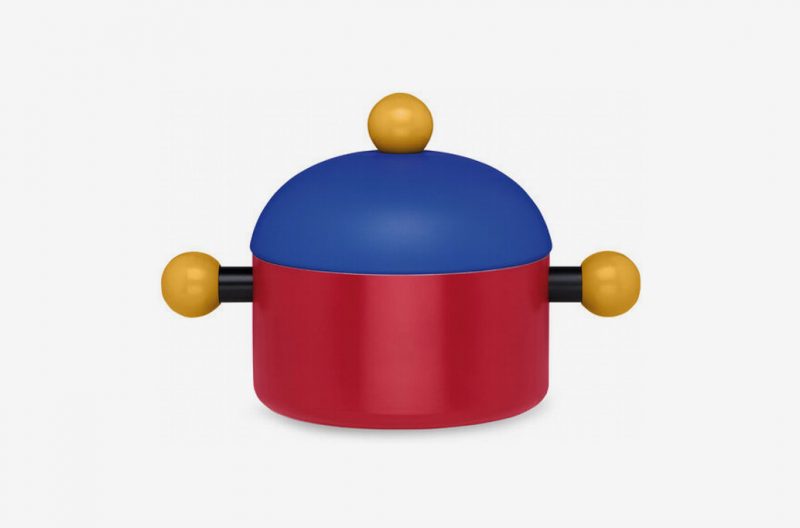 MoMA Design Store Bubble Casserole Pot
The aforementioned pot.
---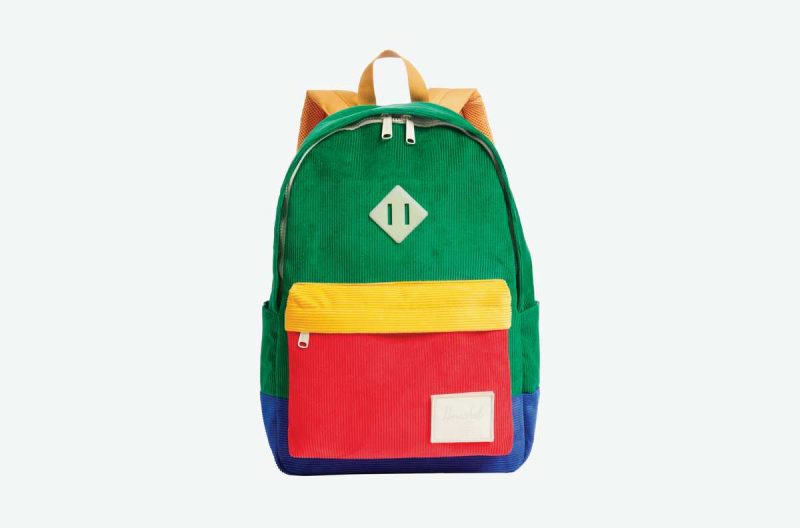 Herschel Supply Co. Classic XL Backpack
Designed by Nordstrom's VP of creative projects, Olivia Kim, who made similar fanny packs and totes.
---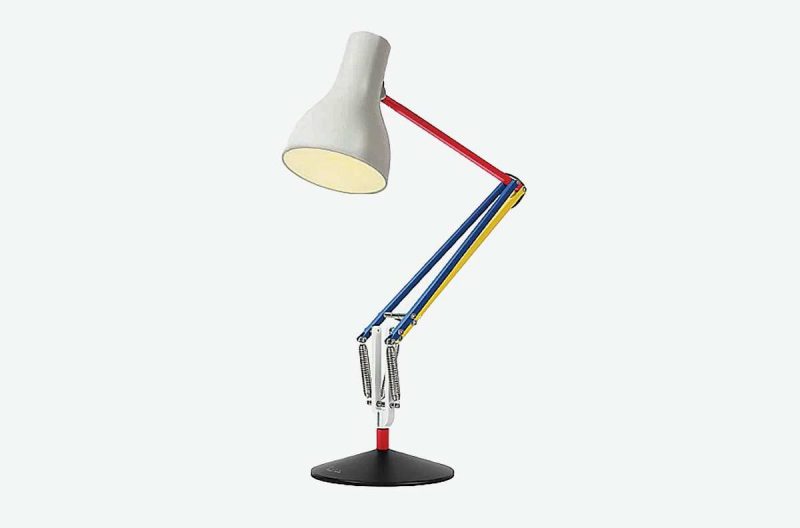 Angelpoise Type 75 Desk Lamp Paul Smith Edition Three
This lamp, made by Paul Smith and Sir Kenneth Grange, was inspired by the De Stijl movement.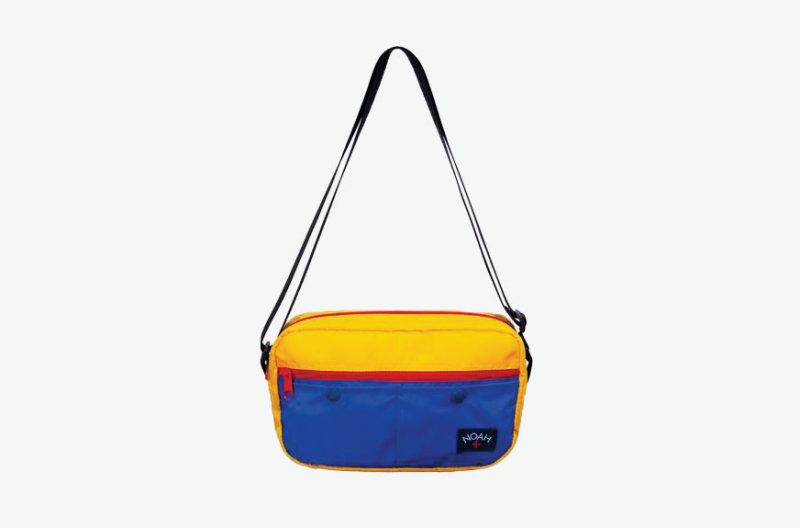 Noah Two-Tone Shoulder Pack
Like a '90s nylon ski jacket in sling-bag form.
---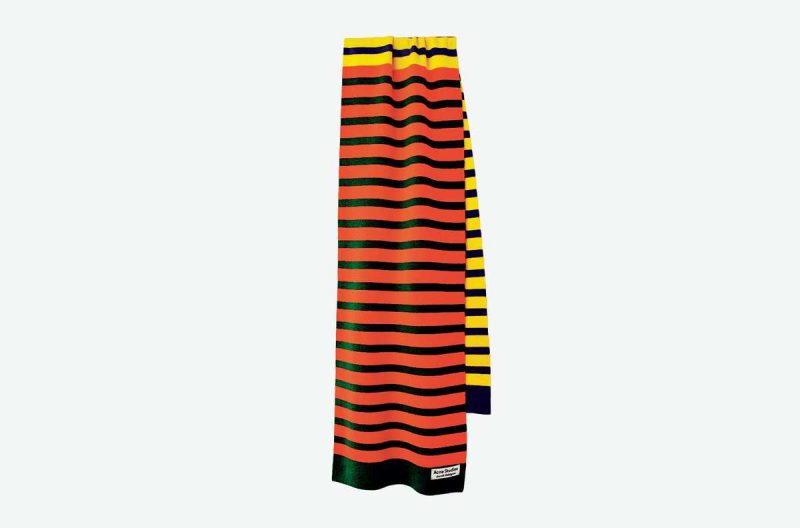 Acne Studios Color-Block Striped Scarf in Yellow Multi
Made in collaboration with Swedish artist Jacob Dahlgren, who has worn a striped shirt every day since 2001.
---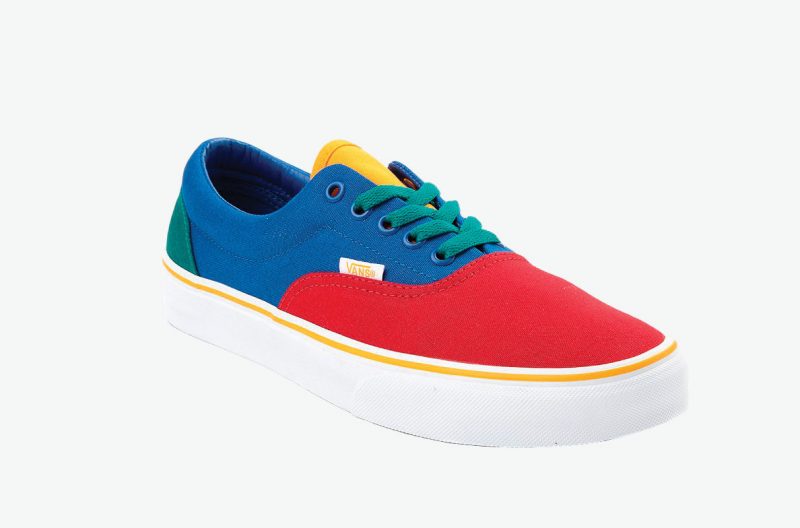 Vans Era Color-Block Skate Shoe
These sneakers have a dash of Hey Arnold! and a dash of the ball pit at Chuck E. Cheese.
---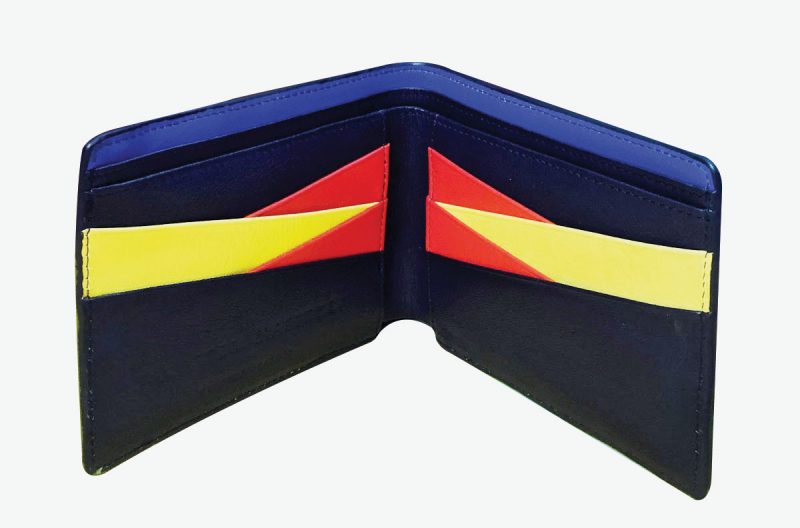 Matter Matters Billfold Wallet
---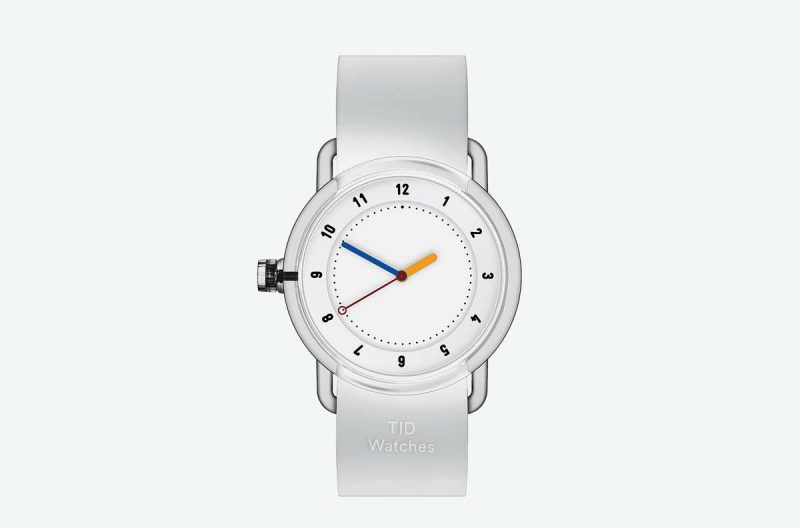 TID 005 Builders Club Watch
A Mondrian-inspired timepiece, by minimalist Swedish watchmaker TID and London design agency Builders Club.
---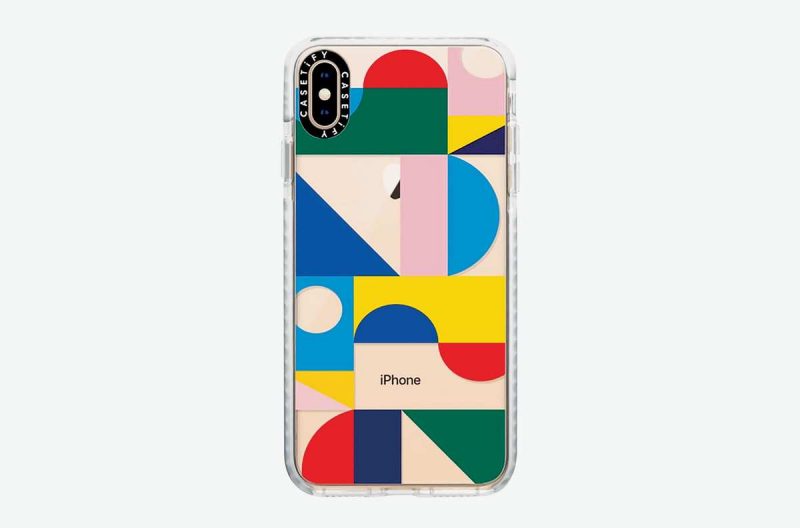 Poketo Ping Pong Phone Case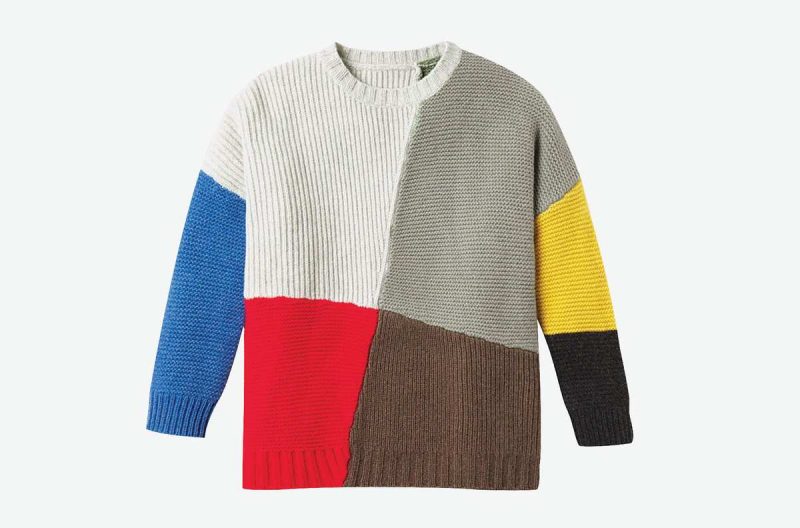 Entireworld Patchwork Adams Sweater
Almost all of Entireworld's offerings have a sort of Muji–meets–Sesame Street vibe.
---
---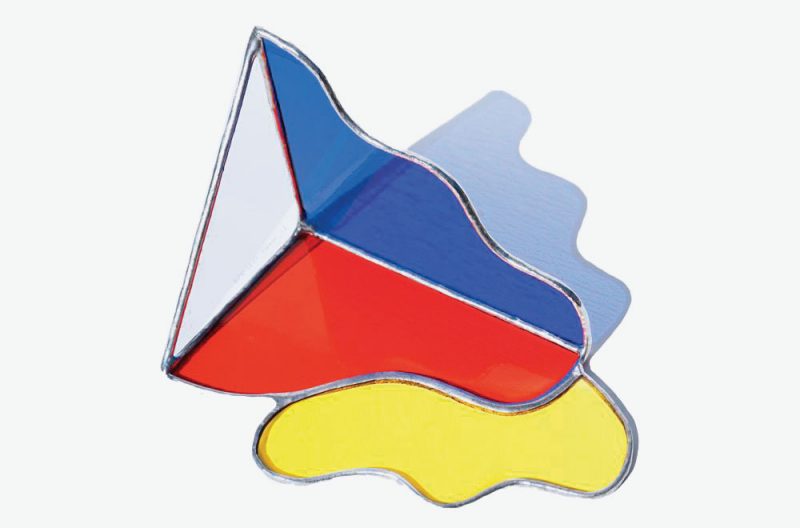 Holy Mountain Glass Tabletop Object
From artist Mansi Shah, who also makes undulating stop-sign-red handmirrors.
---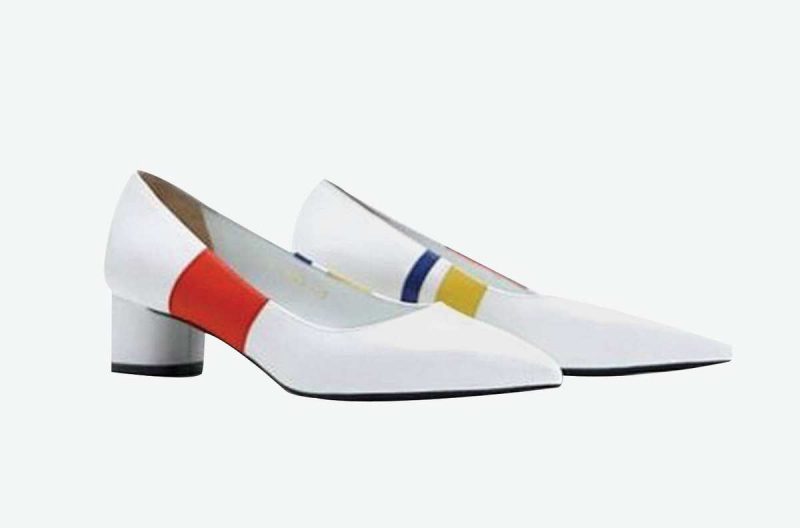 Redolph Low-Heel Pumps
Pumps in the style of a vintage Peugeot bike.
More related articles: Top 5 runway trends for Spring 2020, The 'Megatrends' shaping consumer behavior, Fashion's latest trend: eco bragging rights.
MadeTrends is a fashion trend forecasting agency based in NYC. For your industry-specific 2020 forecast, please contact us.