A once-essential leather good reshapes, reduces and will possibly soon be redundant.
As co-owner of Billykirk, a leather goods brand based in Jersey City, N.J., Chris Bray has devoted the past 20 years to hand-crafting wallets, among other accessories. He can wax philosophical about how "your oils, your skin, your travels" affect the wallet that you carry around. But when Mr. Bray goes out at night, he takes just his ID, one credit card and a few business cards, tucked into a slim card case.
"Simplify your life," he said. "Nine out of ten times, if you have a bi-fold wallet, you've got crap in there you don't need. You've got a ticket stub from three years ago."
This from a man who sells bi-fold wallets in four colors. But in recent years, the physical wallet's central role in our lives has been greatly reduced, as have the size of wallets themselves. As tech companies have introduced mobile apps like Apple Pay and Google Pay in an effort to make the smartphone into a digital wallet, "real" ones — long a fallback of the holiday gift season — are shrinking, or disappearing altogether. Some are becoming gizmos themselves, as if to seem more current: popping out cards with the press of a button and offering benefits like locating services or radio-frequency identification (RFID) blocking, intended to protect against credit-card or identity theft.
For men, the classic multi-pocketed model is losing popularity to card cases like the one Mr. Bray carries. They aren't much bigger than a credit card, and slip easily into a front pocket.
Bernard Capulong, the co-founder and editor in chief of Everyday Carry, a men's gear website, called them "minimalist wallets," adding, "What's popular now is as minimal as you can get."
Shinola, a Detroit-based watch and accessories brand, sells the Slim Bifold and the Slim Bifold 2.0 for "pared-down simplicity." The Slimwallet and Miniwallet by the Dutch company Secrid are leather-wrapped metal cases that can only comfortably hold around four cards. Brands like Ridge, Dango and Trayvax offer similar styles.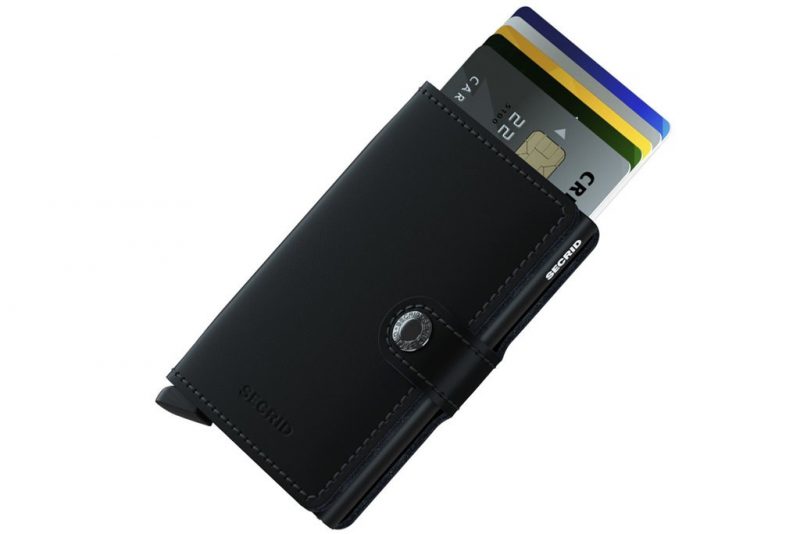 Mr. Capulong carries a leather card case by Veilance with only two pockets. "The seams are bonded, not stitched," he said. "So it's durable and minimalist. I keep maybe eight cards total and a $20 bill folded twice so it takes no space."
Augusto Gomez, who was behind the Prada counter in the men's arcade inside Bloomingdale's Manhattan flagship on a recent afternoon, said wallets still ranked as a popular gift, though there were no customers shopping for them at that moment.
"Men tend to get things we need," Mr. Gomez said. "Small items — key chains, wallets. Things they notice you've had too long and it's falling apart."
He added, "I'd say 65 percent of men don't carry cash anymore. But some still do."
In women's fashion, leather and nylon belt bags by brands like Gucci, Balenciaga and Supreme, which leave hands free, are also reducing the need for bulky purses and long wallets.
"As bags get smaller, the easiest thing to take space away from is the wallet," said Megs Mahoney Dusil, the founder of PurseBlog, which reviews bags and other accessories. "The shrinking of the wallet allows for more carrying of day-to-day essential items."
Ms. Mahoney used to carry a continental wallet — the zip-around kind with room for receipts and even a passport — but switched recently to a Gucci card case, which she slips inside a Fendi "Peekaboo" bag.
"Micro mini" or "toy" bags make plain the diminished role of cash, at least for celebrities and the rich. Last month, Lizzo showed up to the American Music Awards with a Valentino bag so small the strap fit one finger. The interior was big enough to contain a single mint.
The French designer Simon Porte Jacquemus sells a 4.5 inch handbag called Le Chiquito, which might hold a change purse. The absurdly tiny Le Petit Chiquito, introduced during Paris Fashion Week last February and retailing for $258, barely holds a few loose coins.
Stuffing It
For centuries, going all the way back to the introduction of paper currency in America in the late 1600s, the wallet has been a traveling bank vault and all-purpose file cabinet for men and women, a place to keep checks, cash and personal ephemera.
"I remember my dad's wallet," said Leland Grossman, a strategist for a Manhattan-based creative agency. "He had receipts, cards, pictures and a million things. That was my ethos originally. I kept a folded two-dollar bill. I had a Steve Jobs quote: 'Stay hungry, stay foolish.'"
A 1998 episode of "Seinfeld" known to fans as "George's Exploding Wallet" satirized this tendency to overstuff. The George Costanza character is carrying a wallet so engorged with random items — Irish currency; a rewards card valid at any participating Orlando-area Exxon station — that he can barely close it.
"I need everything in there," George tells Jerry defensively at their favorite diner, before adding Sweet & Low packets to the jumble.
By the end of the episode, George is complaining that his back is killing him.
Played today, the scene would look strange, even antiquated.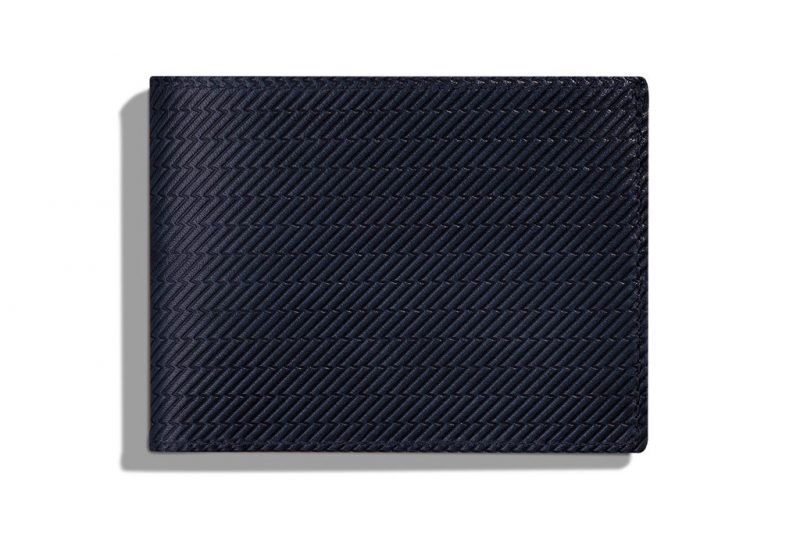 "Before, you used to carry everything in a wallet, from your medical card to store cards and receipts," said Daniel Caudill, the creative director for Shinola. "Now, all of that lives on our phones."
The wallet has seen its responsibilities slowly taken away. Debit cards have all but eliminated the need to carry cash. No one carries checks anymore. Receipts can be emailed. Photos and rewards cards have gone digital.
A lot of millennials and members of Gen Z no longer want to be paid in cash; they prefer payment services like Venmo, leavened by emojis, to pad their digital wallets. The future is not a hunk of cowhide in your back pocket. The future is smartphone apps, contactless cards and, ultimately perhaps, a machine that scans your brain for total frictionless life.
As if the physical wallet didn't have enough problems, there's now an accessory called the Wallet Slayer ($14.99): a sleeve that fits over your smartphone and holds three cards plus cash. As with phone cases before it, a luxury version cannot be far behind.
Might the wallet disappear altogether? Increasingly, businesses are no longer accepting cash. In China, big cities like Beijing and Hangzhou have already gone almost entirely cashless, requiring payment by mobile device, which has flummoxed tourists but also made wallets unnecessary.
Recently, Shinola has received requests from young urbanites to make a case to hold just one card — ID, said Mr. Caudill, the creative director. Everything else is arguably extraneous.
"It's an aspirational dream for now," said Mr. Capulong of Everyday Carry. "We're not quite there yet."
Many retailers in the United States aren't yet set up to accept mobile payment methods, especially in areas outside big cities. There are also security concerns about having everything on one device. And old habits have a way of hanging on.
"I have Apple Pay on my phone, but I use it shockingly little," Mr. Grossman said.
He still carries the Bottega Veneta bi-fold wallet that he bought in college, though he has streamlined its contents.
Mr. Grossman pointed to the way watches have remained a steady, if somewhat marginalized, accessory in the digital era. While wallets aren't luxury status symbols in the same way, he allowed, "You develop wear and tear that gives it character like clothing. It's part of your journey. It's a staple of the wardrobe."
Mr. Bray of Billykirk, who has a vested interest in the wallet sticking around, also argued for its indispensability. He said, quaintly, "You need a place to put your stuff."
Full Story at New York Times Fashion and Style…
More related articles: Fendi's New Scented Bag Conjures Childhood Memories, Mulberry Just Launched a 100% Sustainable Handbag, Louis Vuitton To Debut New Exhibition, Launch ArtyCapucined Bags in Beverly Hills.
MadeTrends is a fashion trend forecasting agency based in NYC. For your industry-specific 2020 forecast, please contact us.