Sixteen of the 2010s' flyest dressers entered, but only one left victorious.
AND THE DECADE'S MOST STYLISH MAN, PEOPLE'S CHOICE AWARD, GOES TO…
Well, folks: we've made it. The clock will soon strike midnight on the 2010s, a decade whose most stylish man, the people have decided, is the 20 Grand Slam-winning king himself, Roger Federer. The final round was a pitched battle, with elite teen (OK, he's 23) Timothée Chalamet pulling from deep within his trunk of silken silver suit-blouses, and Federer relying on a career's worth of slim, dark suiting (and Swiss politesse) to deliver him to victory. (A thank you is also in order, from Federer to his fans: after hitting his Instagram to let it be known that the Most Stylish title was all he wanted for Christmas, Fed fans (the Feds?) assembled with haste, organizing so thoroughly that we'd gladly put them in charge of our next presidential campaign.)
So: what can we learn? At least a few things. First, that consistency counts. Roger has been dressing like a champ for the full decade; at 38, he knows what it takes to show up and look good. Chalamet, on the other hand, first appeared on a GQ cover in 2018. And while he's gotten off a decade's worth of fits in a few short years, having an entire body of work will certainly help him the next time we do this. Second: while we're firmly in the no-rules era of menswear, there's still plenty of appetite for a guy who just looks really good in a simple suit. No silver diaphanous layers, no glittery hoodies, no advanced mid-layer garments—just a suit. (And sometimes some crispy tennis whites.)
And that is that. Our condolences to Timo—see you next decade—and our heartiest, best-dressediest congratulations to Roger Federer, the People's Choice for Most Stylish Man of the Decade. You wear it well, Roger. And we'll see you all in 2020.
*Every year, GQ gathers its style brain trust to build a bracket, and 64 men, all with a claim to being the year's most stylish, duke it out for the crown. But this year marks the end of the decade, so we thought we'd up the stakes: 16 competitors. One week. Readers' choice. On the line? Nothing less than the people's-choice title of Most Stylish Man of the Decade. If menswear took off in the aughts, it flowered in the 2010s: What you see here is nothing less than an industry, a way of being, finding its way toward full maturity. Check out how the bracket progressed—with all 16 contenders—below.
THE FINALS, 12/19
The field has thinned. Battles have been valiantly fought. Entire stan armies have mobilized, fought, and retreated to safety. And now, with the end in sight, the contest for Most Stylish Man of the Decade is down to two men. Things got tense in Round Two; it's hard to think of two stiffer matchups than LeBron James vs. Timothée Chalamet and Roger Federer vs. Harry Styles. Two athletes against two entertainers, two thirtysomethings against two certified youngs. It was…intense.
But now, we have answers.
In one corner stand the old guard, the traditionalists. They are represented by Roger Federer, who wears either All-England-sanctioned tennis whites or a Harvard Club-sanctioned tuxedo. Fed, having taken to Instagram himself to gather his troops, noted that the title was "all he wants for Christmas"; Fed fans did the rest, delivering him a solid victory over Harry Styles, who was left to console himself with one of the biggest Big Fits of the Day we've ever seen.
In the other corner, the upstarts, the freaks, the newbies, the fashion heads all stand, coiled and ready in their unusually high-heeled boots, because they are championed by Timothée Chalamet, who falls asleep each night dreaming of new ways to slay red carpets. And why wouldn't he? In the second round, he dispatched none other than The King, LeBron James, who was an adult for the entire decade, while Chalamet was basically a tadpole until 2016. (A beautiful tadpole with great hair, but a tadpole no less.)
And now, the Institutionalist and the Individualist will meet, launching into head-to-head battle for the biggest title of them all: Most. Stylish. Man. Of. The. Decade. There can only be one. And you get to decide.
THE SEMIFINALS, 12/18
We are one step closer to crowning the most stylish man of the decade. In a round that largely consisted of matchups between seasoned vets and youthful fashion spunkiness the results were… split exactly 50-50. Jonah Hill's late-decade surge as a fashion icon wasn't quite enough to take down the perfected style of Roger Federer's tailored suits, Rolex watches, and hair. Styles's preternatural ability to wear capital-F fashion with all the nonchalance of a T-shirt helped him best the more classic but just-as-handsome Ryan Gosling. As Rachel Tashijan wrote earlier this week, it feels almost preordained that someone with the last name Styles should wear this crown. Still, the competition will sorely miss Gos's V-neck sweaters. LeBron James, the man who helped elevate NBA tunnel style into an art form, just nearly edged out one of the best-dressed men on the planet in Tyler, the Creator. And, proving that maybe no one can stop his furious ascension to Style God, Timothée Chalamet usurped David Beckham in a nail-biting come-from-behind victory.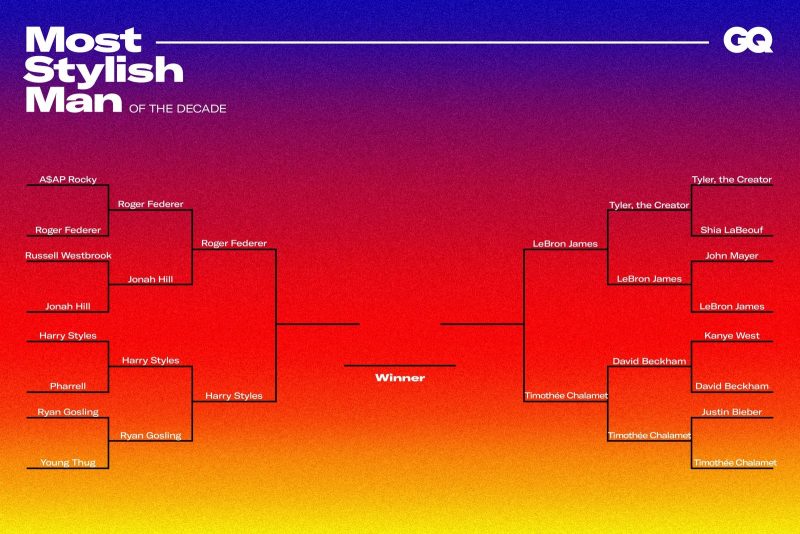 There were no easy decisions in round two and picking a favorite in the semifinals doesn't get any easier. Chalamet, who put up an MVP-caliber season on this year's red carpets, will go toe-to-toe with LeBron James. Meanwhile, a matchup of Federer and Styles will pit two contrasting styles against one another. Think carefully before you head over to GQ's Instagram to cast your vote for the most stylish man of the decade. Come back tomorrow for another recap and a preview of the final showdown.
THE QUARTERFINALS, 12/17
And with that, Round One of the People's Choice tournament is in the books. The people are speaking! As in that other famous bracket-driven tournament, the first round was a mix of chalk and upsets. Tuxedoed wonder Roger Federer—winner of the 2016 Most Stylish Man tournament—took down A$AP Rocky. Skateboarding knocked off basketball, with Jonah Hill sending Russell Westbrook to the locker room early. In a matchup of two of our most DGAF contenders, Harry Styles edged Pharrell by a few percentage points, while a traditional-leaning Ryan Gosling dusted the futuristic Young Thug. In a battle for punk supremacy, Tyler, the Creator went full IGOR on Shia LaBeouf, and LeBron James kept his crown for at least another day—at least John Mayer can wipe his tears away with some ultra-tech-y fabric. At the bottom of the bracket, young prince Timothée Chalamet outdueled young prince Justin Bieber (Haider Ackermann boots > hotel slippers?). And can it be an upset when David Beckham emerges victorious in a style battle? Sounds odd, we know, but he defeated none other than back-to-back 2014 and 2015 champ Kanye West.
If we've learned anything, it's that nothing is guaranteed when dressers of this caliber are involved. Round Two kicks off shortly, and we're already salivating over the matchups: sk8r boi Jonah Hill against human Swiss watch Roger Federer. Taste gods Styles and Gosling collide. Young gunner Tyler up against old head LeBron. And—in the teen-mania-inspiring division—David Beckham will look to knock off the upstart Chalamet. It's all getting very interesting, and it's getting very interesting on GQ's Instagram. Go cast your vote to decide the most stylish man of the decade, and check back here tomorrow for the Round Two post-mortem.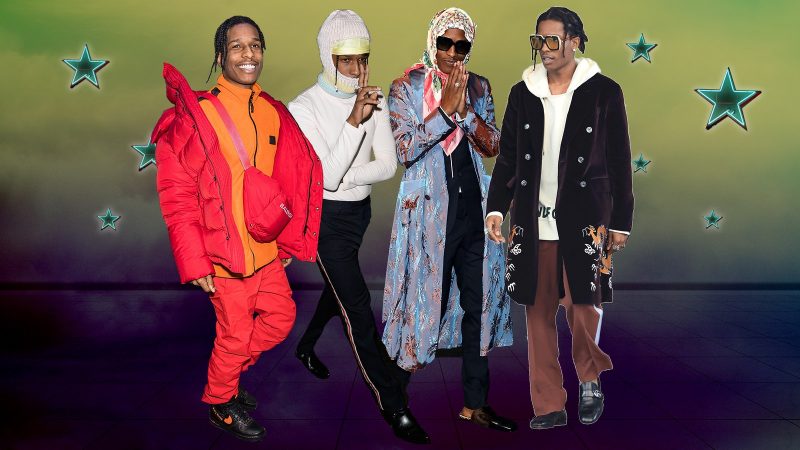 A$AP Rocky
"I be that pretty motherfucker," a 23-year-old A$AP Rocky proclaimed on "Peso," his 2011 debut single. And nearly everything he's done since then has been in service of that boast. If the 2010s were hip-hop's high-fashion decade, Rocky might have been its standard bearer. When Hood by Air was blowing up, there was Rocky, walking the runway. When Raf Simons became a household name, it was surely thanks in part to songs like Rocky's "Raf." And as the decade speeds toward a close, Rocky is even further out there, teaching a generation of kids that there's nothing weird about wearing a babushka. Pretty motherfucker, indeed.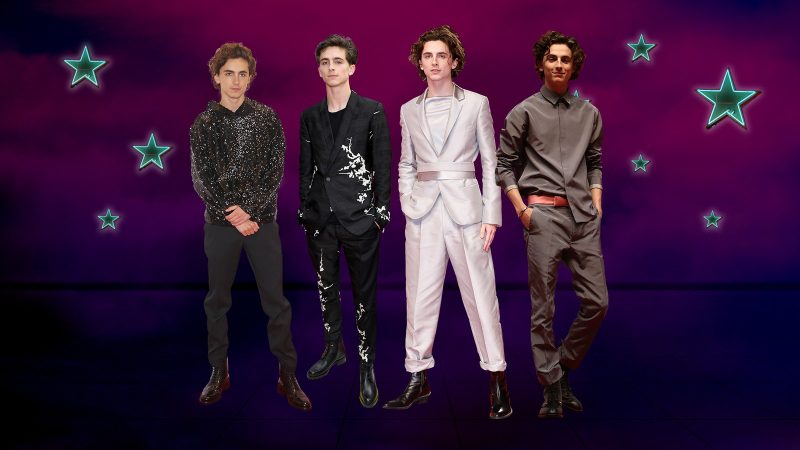 Timothée Chalamet
This is how a fashion supernova is born. Just about from the moment he appeared on the public radar, promoting Call Me by Your Name, Chalamet was absolutely dripping. He wears a suit with the confidence of the sample-sized, and he wears more complicated gear with the confidence of the absurdly confident. No fewer than three highest-tier designers—Haider Ackermann, Sterling Ruby, and a guy named Virgil Abloh—are desperate to get young Timmy into their clothes. It's not hard to understand why.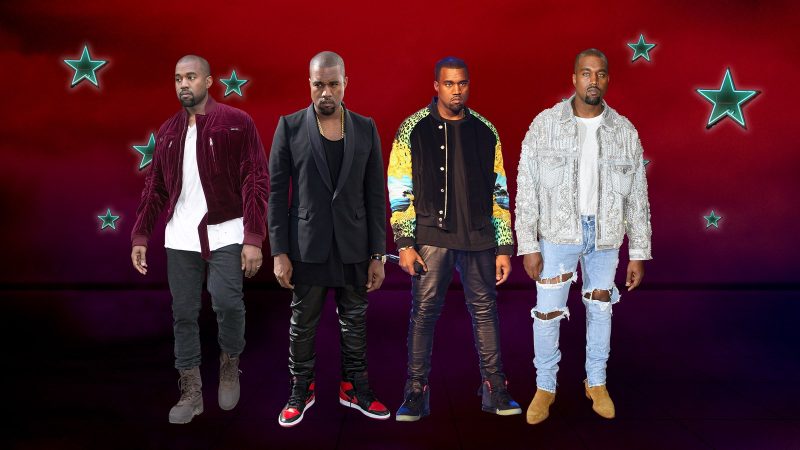 Kanye West
The man makes markets, brands, lookbooks. In the 2010s, if Kanye wore it, it was a thing. Chelsea boots. Long tees. Beat-up denim. That one Celine blouse. Dusty-toned sweats. Literally any sneaker he cared to put on. And while Yeezy has shifted into a sweat-centric, Wyoming-friendly wardrobe as of late, this bracket is for the most stylish man of the whole decade—and no one else delivered the goods over that extended period of time quite like Kanye did. Yeezy taught us well.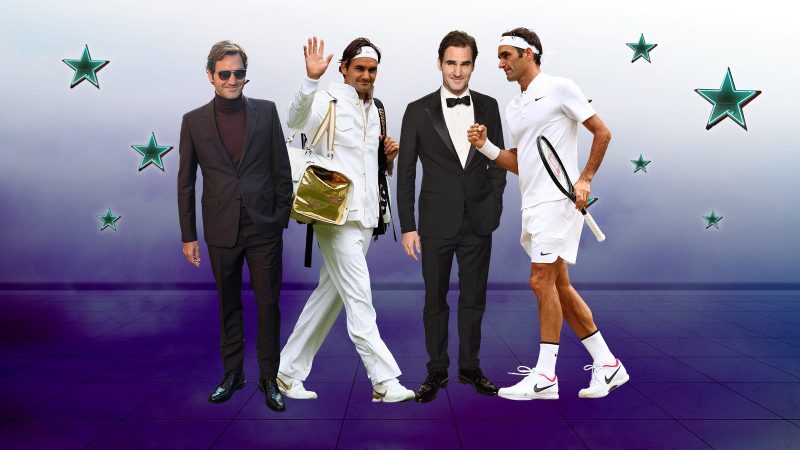 Roger Federer
Some of the guys on this list made their reputations on red carpets; others, in paparazzi shots. Roger Federer, on the other hand, has a case for most stylish man of the decade thanks to something as simple as this: When the guy puts on his Wimbledon whites, he stands basically alone. It's not about his clothes so much as the righteously relaxed, preternaturally confident way he moves in them. (Also: Dude is a Bond-level tux wearer.)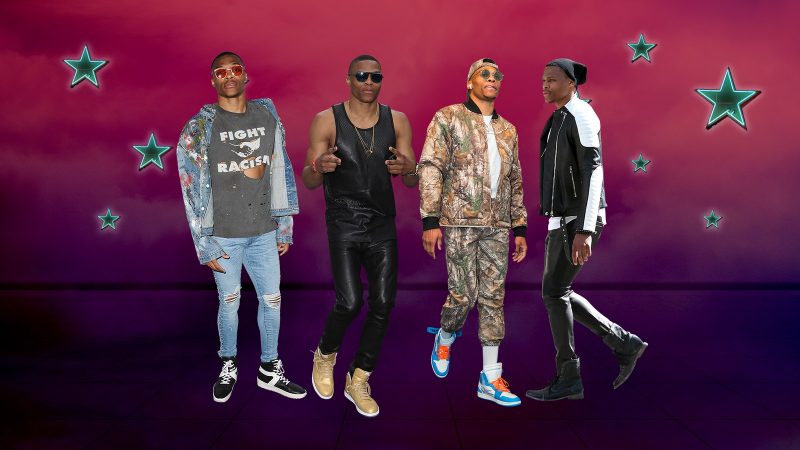 Russell Westbrook
The first image that comes to mind of Russell Westbrook in the 2010s is of the now Houston Rocket thundering down the court and wrecking the rim through traffic. The second image you see when you think of Russell Westbrook? It's almost certainly one of him walking the pregame tunnel in an outfit—ripped, shredded, baggy, skin-tight—that only Russ could pull off. It's only fitting that, at the peak of his Big Fit powers, Westbrook finds himself in Houston, strolling a literal runway (and building a serious contender in the West) in between visits to Paris Fashion Week.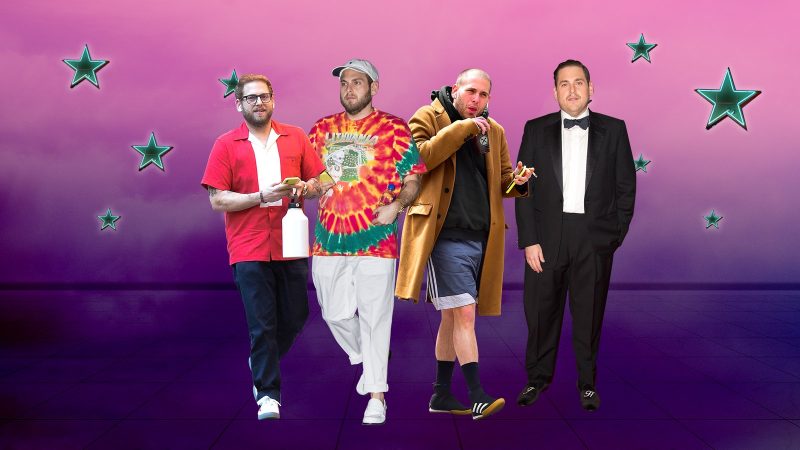 Jonah Hill
It happened over time, as these things do, but from the outside, it seemed to have occurred all at once: Jonah Hill became a one-man style wrecking crew. If the response—at least in our menswear-shaped corner of the world—was calamitous, it was because of the specific qualities of Hill's transformation. This wasn't a case of a star hiring a stylist and wearing some slimmer-fitting suits on the runway. No, this was a man wearing the things he loved, going deep with designers (Marni, the Phoenix Suns) and subcultures (have you heard that Jonah loves skateboarding?) alike. There's a reason we called him "our new style savior" back in 2017, and precious little has changed since then.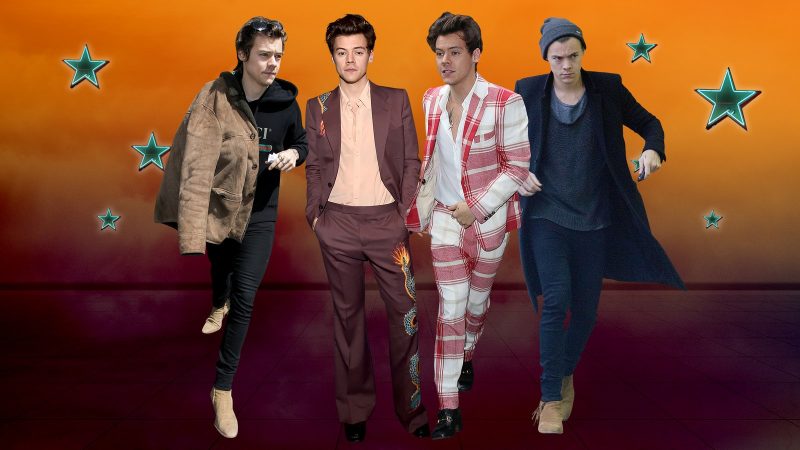 Harry Styles
Well, this has been a pleasant surprise, hasn't it? When Harry Styles made his initial leap from One Direction into a solo career, he dressed a lot like the youngish rock boy he was: lots of skinny jeans, Chelsea boots, and baggy tees. There were, of course, intimations of something else: a big shearling here, a killer camp shirt there, an increased interest in tailoring. And then, après les skinnies, le deluge: a fully realized, '70s-meets-2010s glam-rock fantasia, all couch-upholstery suiting and seriously flared silhouettes. His friendship with Gucci designer Alessandro Michele certainly helped, but this was coming from somewhere internal, a young man arriving at that moment when his work—big, sweeping guitar music—and his style find themselves in perfect harmony. Rock on, kid.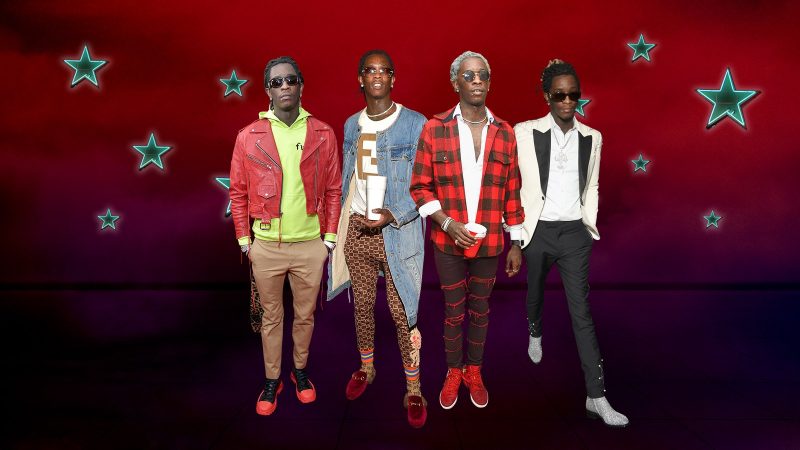 Young Thug
When Young Thug performed his gut renovation on hip-hop, replacing crisp verses with a series of warbled, improvised, brilliant neon yelps and squiggles, we marveled. He made it look easy, so much so that it was popular to compare the guy to an alien. It was easy to overlook that he was making nearly as large a wave with what he wore: animal prints, and skirts and dresses, and an emo teen's closet's worth of Chuck Taylors and nose rings. He's since moved on to rugs, which might seem odd—but then again, every Thug thing that seemed strange at first has moved directly to the center of culture. So go grab yourself a rug.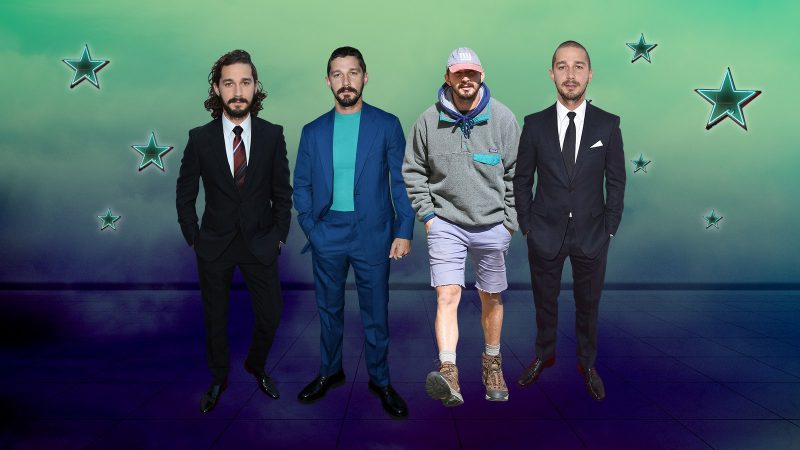 Shia LaBeouf
Shia's never been a purposeful #influencer; that's just not the vibe you get from a guy most comfortable in ratty sweats (or pink running tights) and beat-up army boots. No, with Shia, the influence runs a little deeper. If Kanye wants to steal from your closet, you're doing something right. And while you can buy most of Shia's look at your local army-surplus store, you'll have a tougher time finding the utter self-possession needed to pull it off. There's only one Shia.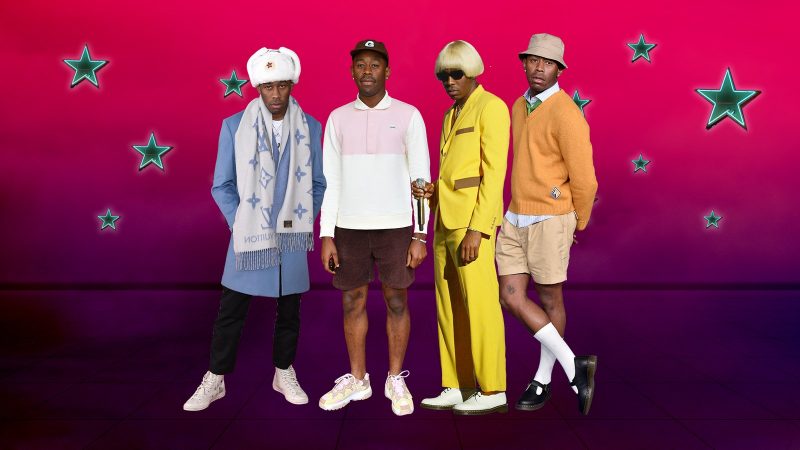 Tyler, the Creator
When, as he was touring for his IGOR album earlier this year, Tyler, the Creator showed up in your city in a blond bob wig and a very bright suit, you didn't blink. Instead, you thought: Do I need to start wearing a wig? This is because Tyler has a knack for turning things you didn't necessarily want to wear—primary colors, tall socks, short shorts, anything golf-inspired—into things you simply need to have. He emerged fully formed, a hell-raiser raising his hell down Fairfax in head-to-toe Supreme, and while the clothes have changed some, the spirit hasn't. He is still the shape of punk to come.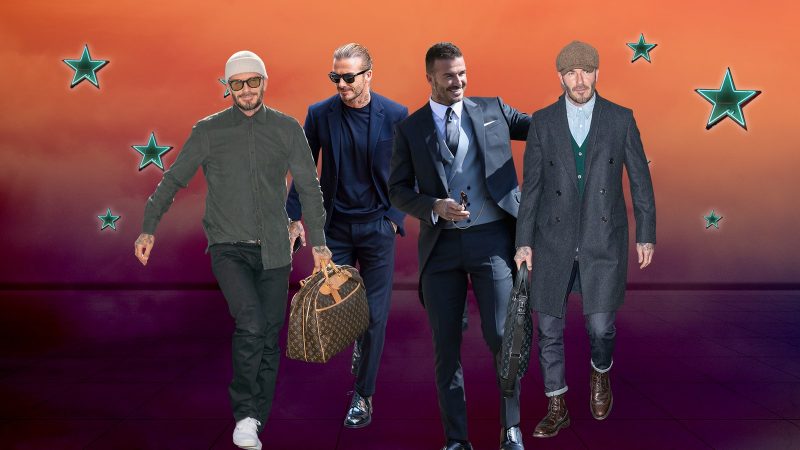 David Beckham
You know what's really, really, really hard? Having a bunch of kids who live in public and dress well—and then, every time you show up with them, looking so much cooler. Beckham hasn't played competitive soccer since 2013, which is fine, honestly: all the more free time to teach the rest of your world—and your very cool children—how to look excellent in a suit.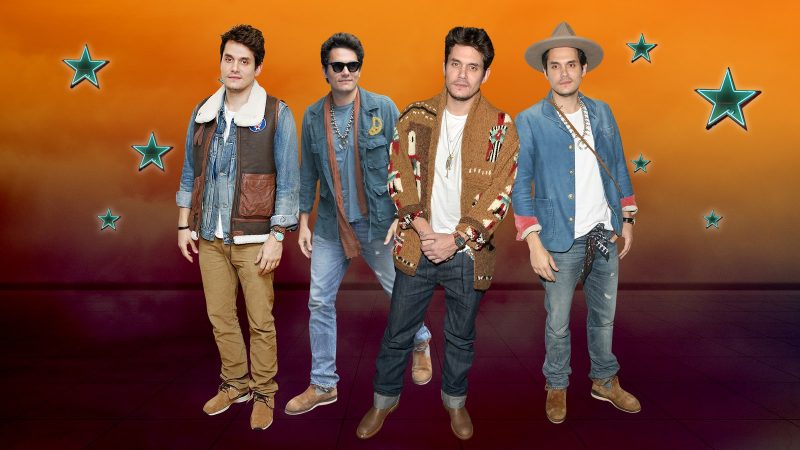 John Mayer
Menswear's great archivist! It might seem puzzling, at first, to learn that John Mayer collects the clothing of both Visvim, the folk-obsessed Japanese label, and Acronym, the post-dystopic German line. What do the two have to do with each other? Mayer, of course, understands that these twin poles of menswear are in eternal, if unspoken, dialogue; his great project is to merge nostalgia with futurism. No one thinks harder about his gear. We're all the better for it.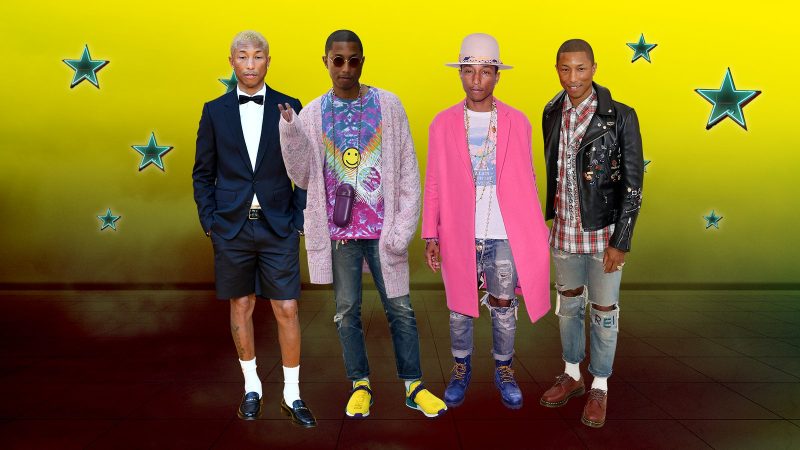 Pharrell Williams
Perhaps the only man on this list to close the decade looking younger than he did at its beginning. That's thanks to his now legendary skin-care regimen, of course (exfoliate!), but it's also a reflection of his style. While the early aughts found Pharrell in denim with animals printed across the crotch, he has spent the 2010s somehow simultaneously refining and expanding his wardrobe. He introduced us to that wild hat, yes—but did so while also testing out a leather version of that classic Adidas track jacket that still sticks in our minds. He trotted out a series of shorts suits (and shorts tuxes!) that made him look more dignified than anyone else on the red carpet. He collaborated with Chanel. There is self-knowledge, and then there's the radical confidence of Pharrell.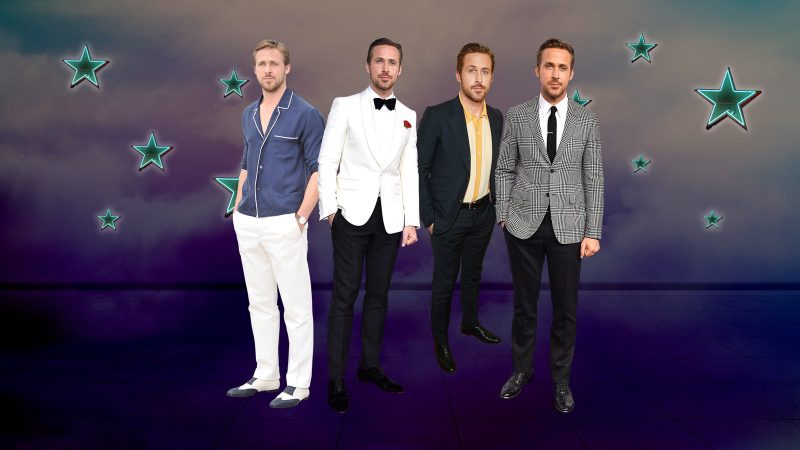 Ryan Gosling
Honestly, Gosling would merit inclusion on this bracket if the only thing he'd worn this decade was that quilted jacket from Drive. And while he did, in fact, wear plenty else in the '10s—a healthy, self-assured mix of fine tailoring and ultra-personal vintage—that jacket remains the place to start. In 2010, "hipster" was still sort of an insult; the scorpion jacket from Drive, released in 2011, was the sort of token of hipster culture that might have been derided—were it not way too cool to make fun of. That's been Gosling's whole deal, basically: A little affectation, it turns out, doesn't hurt if you can deliver the goods, whether while acting or getting dressed.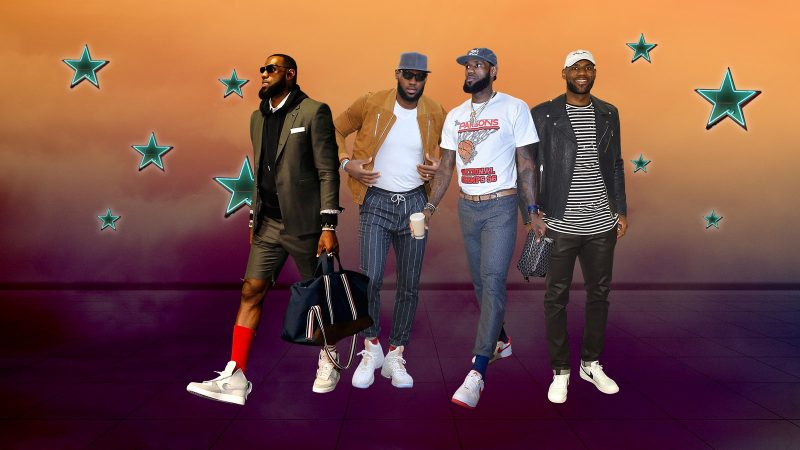 LeBron James
The King might not be the NBA's most progressive dresser, but he's certainly its most regal. Has anyone else in league history had a keener sense of the way image and moment intersect? Wearing a Thom Browne shorts suit to the NBA finals: kooky, image-obsessed, a little much. Kitting out your entire team in matching Thom Browne: That's the mark of a leader, a fashion obsessive, a man who understands the utter truth of that legendary Deion Sanders maxim about looking and playing good. Long live the king.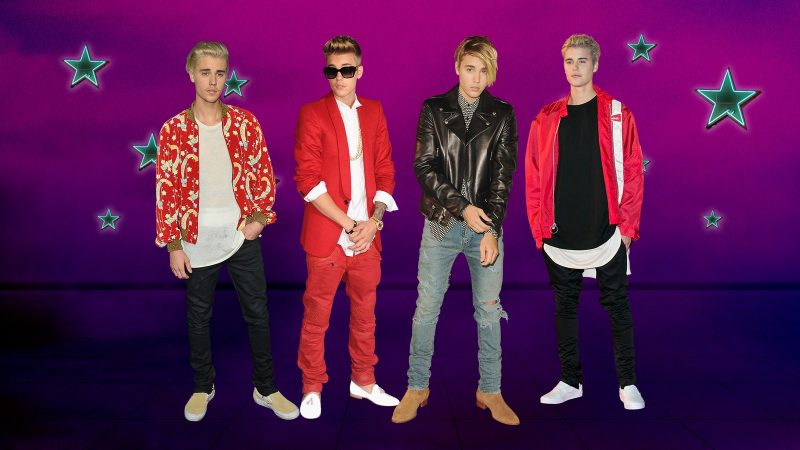 Justin Bieber
When Justin Bieber started appearing in paparazzi photos wearing hotel slippers—you know, the flimsy terry-cloth ones you get during your stay—it was easy to chalk it up to a former child star's impudence. But Bieber has been growing up, in fits and starts, before our eyes, and if you turn that slipper moment in your hands, and look at it from a different angle, it becomes possible to see it as something like growth: the moment when a young man realizes that whatever he wears, by virtue of his wearing it, can be stylish, whether it's a Fear of God–designed tour uniform (that Bigger Than Satan tee!) or—yes—those slippers.
Read the article on GQ Mens Fashion…
More latest clothing stores: The 10 Best-Dressed Men of the Week, Virgil Abloh and the New Wave of Men's Wellness, Pharrell's Adidas Originals Campaign.
MadeTrends is a fashion trend forecasting agency based in NYC. For your industry-specific 2020 forecast, please contact us.