If we've learnt one thing in 2019, it's that the rainy city stays winning. Manchester's presence in the creative industry has continued to grow at an exponential rate, giving rise to some of the hottest brands, artists, and parties the scene has to offer. Standing as a true testament to the stylistic flair and high-octane energy 0161 has to offer is Mason Collective, headed up by Blair Suarez, Adam Myles and Omar Guedar.
The groove-set trio have been lighting up rave and festival sets from Manchester to Ibiza, armed with a dynamic blend of tech-house with elements hip-hop and garage, collaborating with homegrown streetwear talent along the way. As they continue to reach new heights, Complex caught up with Mason Collective and members of Cortex Creatives to chop it up about their style choices, collaborations, kicks, music and, of course, Manchester.
Get to know.
COMPLEX: A lot of people have grown up thinking London is the only place to get a foot up in the fashion industry, but in recent years, the 'underdogs' like Manchester have exploded onto the scene. Are there any brands that you think have been pivotal to putting the city on the map?
Adam: There's a lot of sick Manchester brands that are making an impact at the moment, and all doing their part to put the city on the map: GRAMM, Drama Call, Rigato, Valour, CJV, to name but a few. The young creative scene here just keeps on getting stronger.
There is definitely an impressive lineup of brands coming out of the city. You mentioned GRAMM, who you guys recently collaborated with—what are your personal favourites from that collection, and will there be another in the future?
Blair: We've probably worn the black Whole Place tee the most—it's been crazy to see how well it went down. We've done a lot of travelling this summer and nearly everywhere we reached, we saw people wearing it. The Tech bag we did has to be one of our favourites as well. We'll definitely work on more in the future; we've got some ideas for the next one already.
It must be a crazy feeling seeing people rep for Manchester's streetwear scene worldwide. The Basement's recent Nike collaboration received some serious international hype. Was it a surprise to see such a diverse audience styling the Manchester pair, and do you think the shoe will draw more attention to the city?
Adam: All three colourways are hard! We knew there was gonna be hype around them. AK from GRAMM killed it with the Manchester design and the details, from the Cordura and 3m to the jewel tick—which is a first on Air Max 90s. Hopefully, it does draw more attention to the city. It's definitely deserved.
Aside from the Manchester Air Max 90, of course, what has been the best footwear drop of 2019 so far?
Blair: It was good to see the Nike Shox make a comeback. We hadn't seen them since we were kids, but they used to be the hardest out. The all-black TLs are a personal favourite.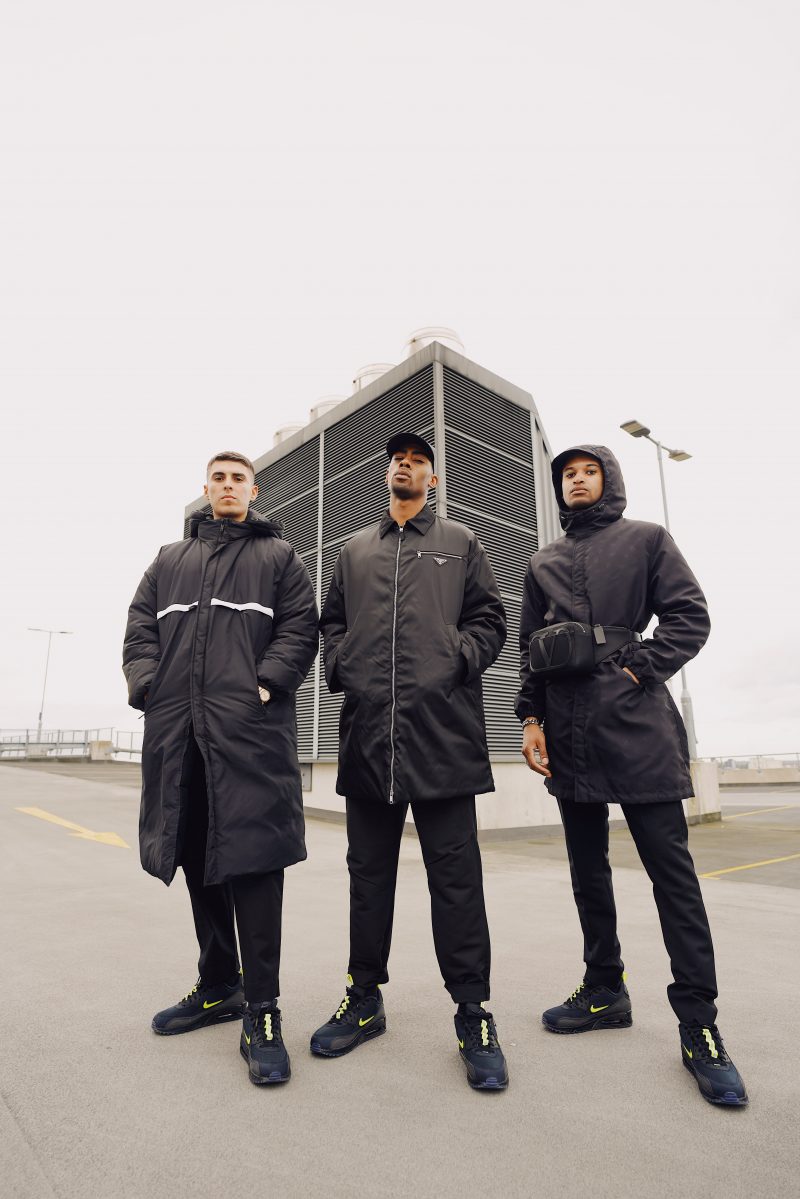 It's pretty clear that you're switched on when it comes to the streetwear and sneaker scene, but if you had to wear one brand and one brand only, who are you choosing and why?
Omar: I think we'd all say Nike. We've actually talked about this before. It's what we all grew up wearing; I think we'd all happily wear a Nike trackie to any function. So yeah, if we had to stick to them alone, we wouldn't complain.
Your style gets just as much recognition as your music, and it looks like a lot of talent are keen to work with you guys on editorials and shoots. Are there any stylists and photographers that you've particularly enjoyed working with?
Omar: Cal Mac has been our shoot stylist and plug for a while now. We've worked on some really sick projects, like the Louis Vuitton party we did a few months ago. We had around 10 shows in Ibiza this year, so we spent a lot of time out there and worked on a few projects with Charlotte Robinson, which was a sick experience—she's a dope photographer and fully gets our steez. Shouts to Jack Collier, too: he's done a lot of videography for us, which has always been 10/10.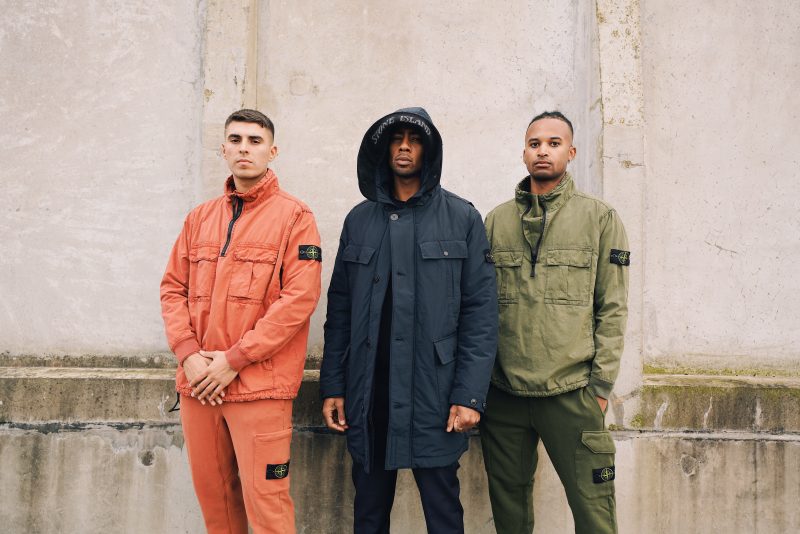 10 shows in Ibiza? Madness! It seems like you've been everywhere recently. Which cities come with the biggest energy at your shows?
Adam: It goes without saying that the energy in Ibiza is always different. We had a few debuts this summer, like Amnesia Terrace and Hï Ibiza, so it was sick to experience that feeling for the first time as they're stages we've always dreamed about playing on.
Blair: Hideout Festival in Croatia seems to get wilder each year as well. This summer, we closed the festival on a b2b free-for-all with Solardo, Amine Edge & Dance, Ben Sterling and Mason Maynard—the energy there was crazy!
Omar: BPM Festival in Portugal was one to remember for sure, too.
Which venue or festival takes the top spot?
Adam: Probably Amnesia. We had our debut there this summer and got to play twice, and it's always been one of our favourite clubs. We've seen so many legends play there over the years, so it was a blessing to get that call.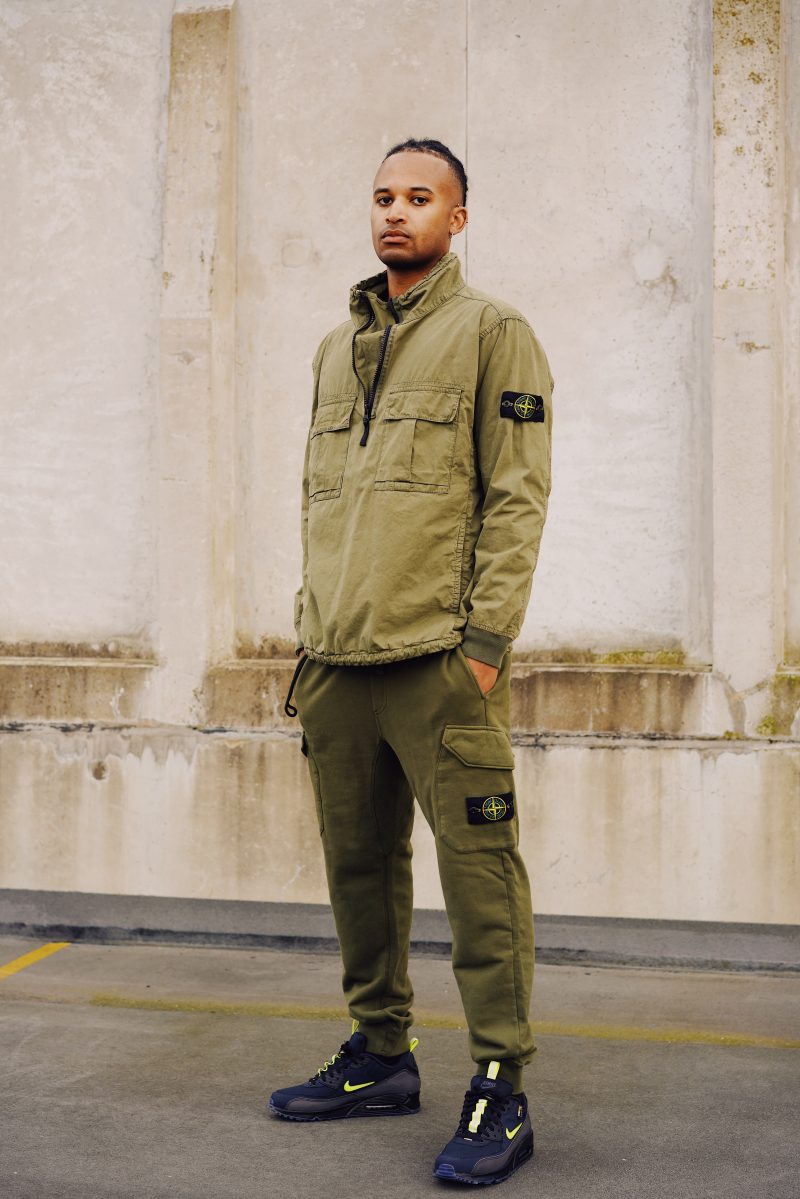 Back to Manny, Warehouse Project boasts a seriously impressive line-up this year. How important do you think WHP is to Manchester's music scene and the city as a whole?
Omar: It's been a staple event in Manchester for years now. It adds a lot to the scene and brings in artists regularly that we wouldn't normally get to see. They've smashed it with the new venue as well; it's probably one of the biggest and best we've seen.
How would you feel about curating your own show for WHP in the future?
Blair: With the start of our label, Whippin, we've started to curate our own label showcases which have been great. It's been dope to get some of the DJs we're feeling at the moment to come and play with us.
Adam: We're all from Manchester and have been going to WHP for years, so to take MVSON and curate our own show there would be dope.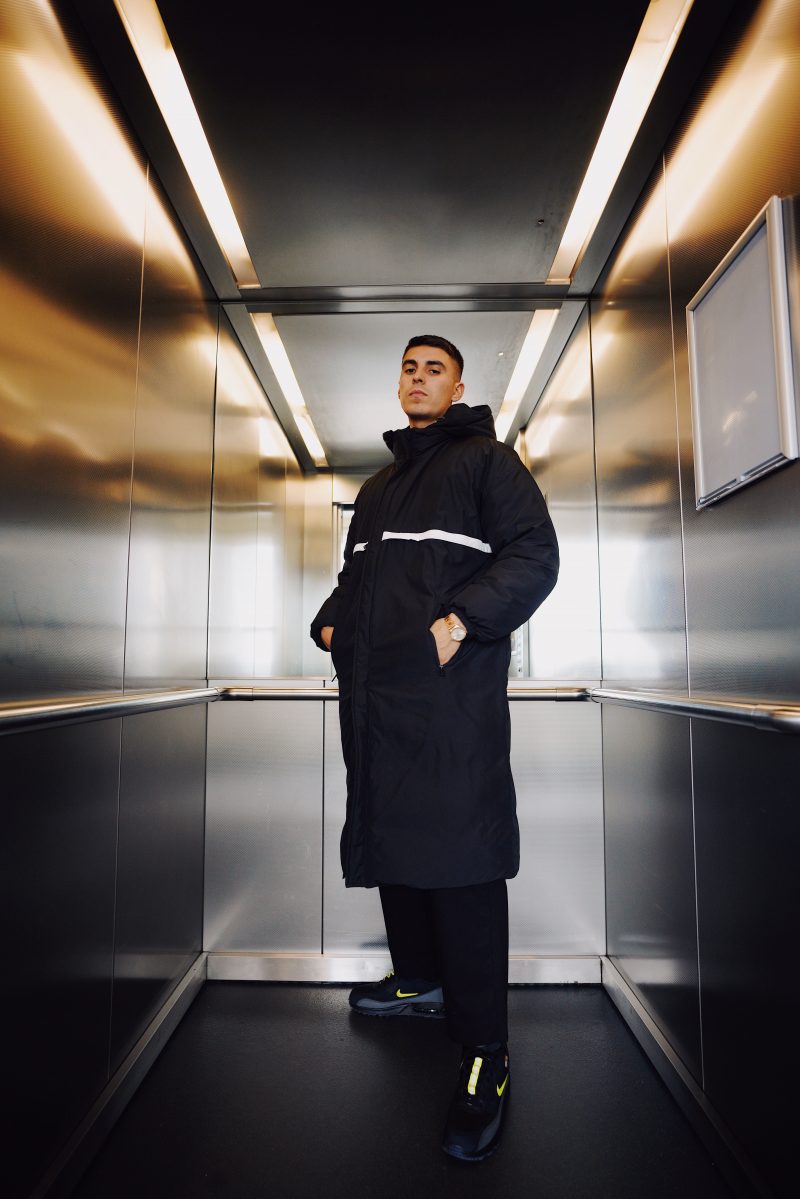 Put us on game, are there any rising talents in the music scene that are overdue their time in the spotlight?
Omar: There's so many right now: our boys Renko, Reme and AJ Christou are all killing it at the moment, and for sure due their time in the spotlight.
Wrapping things up, what do we have to look forward to from Mason Collective in the near future? Can you spill any secrets?
Adam: We recently signed to Bullitt Agency for all North and South America shows and should be over there a few times toward the start of next year. We've also got a few EPs locked in on some labels we've been trying to reach since the start, so watch out for that.
Check out the Cortex Creatives-led editorial below, and shop available pieces from the GRAMM x Mason Collective collection now via GRAMM. 
Credits
Photography: Callum High 
Styling: Cal Mac 
Creative Direction: Coree Jayvon, Cal Mac, Callum High
Interview: Sam Cole 
Producer: Benji Reeves
Agency: Cortex Creatives
Styling Assistant: Emma Loughridge 
Video Assistant: Tremayne Taylor 
Models: Blair Suarez, Adam Myles, Omar Guedar