BY EMILY FARRA
After a decades-long search for the perfect location, Nordstrom is opening its New York City flagship on Thursday in Midtown. The seven-story, 320,000-square-foot space is vastly different from the Nordstroms most of us grew up in, which were likely attached to suburban malls and had the sprawling, open-concept layout of traditional department stores. In contrast, the 57th-and-Broadway flagship is about as New York as it gets, from the vertical layout to the diverse, expansive offering.
In addition to the store's many departments for shoes, womenswear, accessories, and beauty, there are seven food and beverage offerings, from stylish Italian restaurants to Shoe Bar, an upscale bar in the shoe section, as the name suggests. You can get a massage, a blowout, even Botox in one of the private beauty-treatment rooms; have a pair of shoes or a handbag repaired in the on-site leather shop; donate gently used clothes in their Housing Works station on the lower level; or customize your new purchase in the personalization studio.
In other words, the store is about a lot more than shopping (though it does boast impressive numbers on its release: 3,000 handbags, 6,000 pairs of jeans, 100,000 pairs of shoes). New York's Nordstrom wants you to feel both at ease and excited; spoiled for choice but not overwhelmed. They want you to hang out, grab a drink, check out the
FaceGym
 counter on a whim, and maybe you'll stumble upon a few things you'd like to buy. It's a far cry from the old-school department-store model, where the purchase was the primary goal—and that's entirely the point. "Ultimately the big question is: Does this feel like the best, most modern version of what a department store should be and can be right now?" says Pete Nordstrom, the company's copresident.
The answer may be different for every customer. The over-the-top convenience feels modern, to be sure—same-day delivery options, on-site alterations, and an "express service" area, where you can order something online, try it in the store, and either keep or return it with a single click. In New York convenience is everything: "People like the idea of shopping but don't have time, so we've gotta take the friction out of it," Nordstrom says.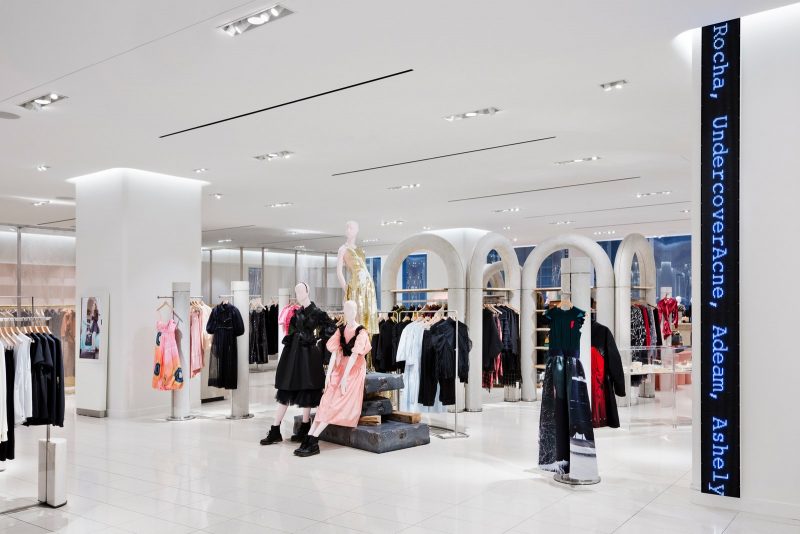 For the serious fashion obsessive, what feels even more modern is Space, the in-store concept shop for emerging designers led by vice president of creative projects Olivia Kim, who joined Nordstrom in 2013. Her curated offering is happily diverse, both in terms of price—from Ganni to Simone Rocha—and aesthetic, from Cecilie Bahnsen's romantic frocks to streetwear by Off-White and Alyx. For the fashion crowd, it's a chance to finally try on the pieces we've only seen on Instagram or Vogue Runway; for others it's a place to discover young brands that fill "the white space between 'true designer' and advanced contemporary," as Kim puts it.
What's remarkable about Space and its success thus far is that Kim and Nordstrom are working backward. In fashion, trends and concepts tend to start in New York and slowly migrate elsewhere, but here it's the opposite: Space launched in Seattle, followed by Nashville, San Francisco, Vancouver, and San Diego. None of those cities are fashion capitals, but, Kim insists, "our customer asked for this. They wanted those niche brands they were reading about online, the ones that are hard to find."
Given the size and scale of Nordstrom, you can't help but wonder how Space could possibly work. Isn't this a massive store with massive profit goals? Do CEOs and business types really understand Noir Kei Ninomiya and Collina Strada? Or is Space simply filled with commercial pieces and watered-down runway looks that are easier to sell? Quite the opposite, actually.
Kim strives to "tell the full story of who each designer is" and works with designers to curate an offering that represents their point of view, always including the less salable pieces. "We have to be a profitable business, but I'm interested in the relationships [with designers], the heart and soul of what they do," Kim says. "I feel like so much of that has been lost by the numbers and the landscape of the economy. How do you tell a designer, 'Oh, you make the most beautiful clothes in the world' or 'I love your message about sustainability, but we need you to be at a 60% gross margin.' You can't have those conversations. You need to be a retailer who is compassionate, supportive, empathetic. You have to be a person."
"Before Space, we tried to do versions of the concept over the years, but typically what happened is that over time it [becomes dominated] by the profit generators," Nordstrom adds. "It ends up diluting the message. We've tried to give Olivia a platform that keeps the spirit of intent pure so we can have a pocket of the store that's really about discovery and newness. Particularly in New York, where we have a really sophisticated fashion customer. They want something other than the obvious."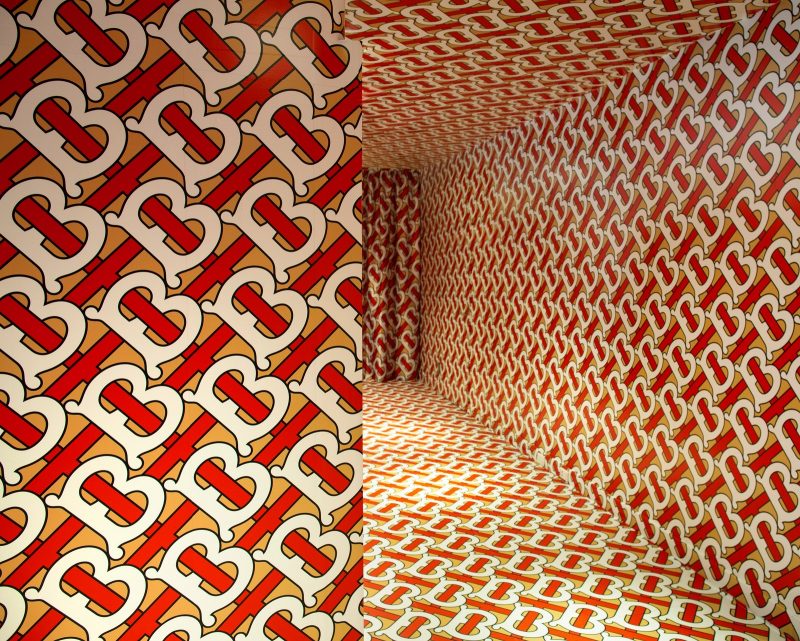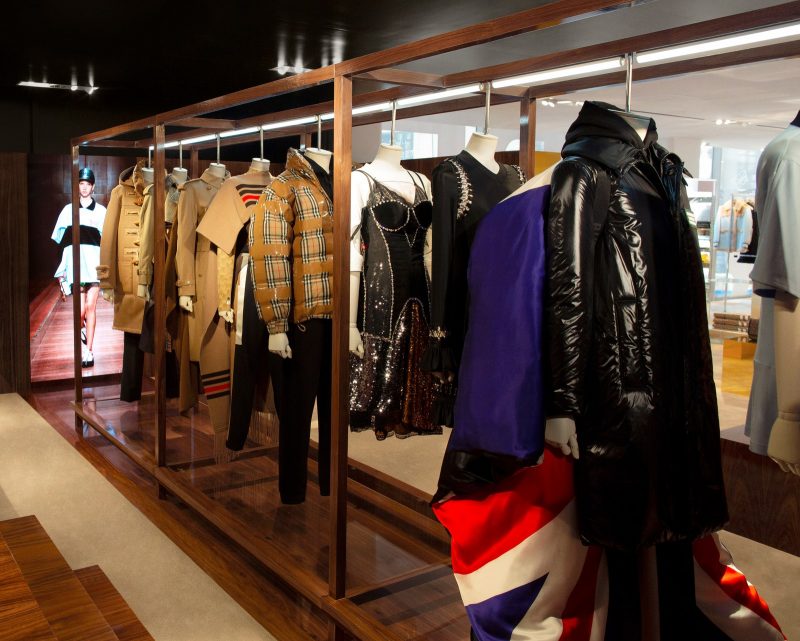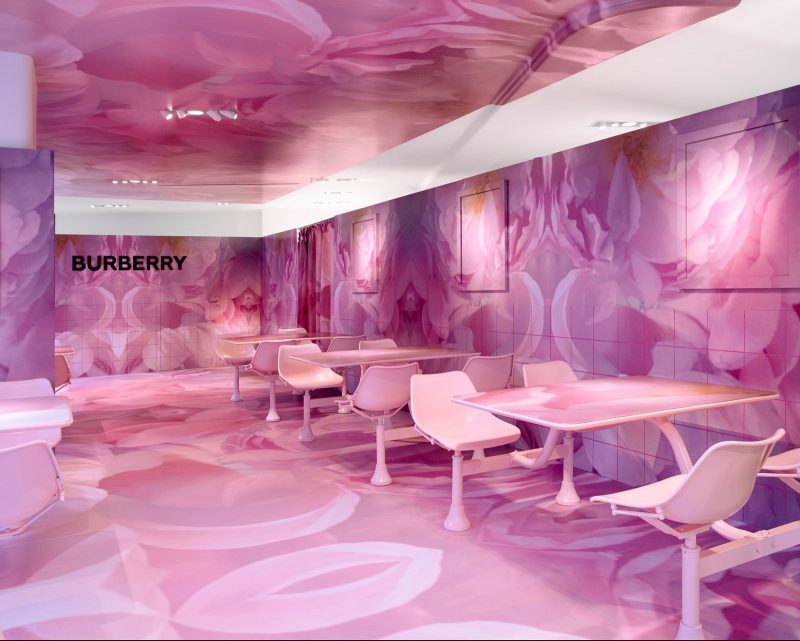 In addition to Space, where concrete blocks lend a touch of grit to the blush Acne Studios carpet and puffed-sleeve Ganni tops, Kim led the way to the "creative projects wing," where she created an immersive shopping experience for Burberry. Upon arrival you find yourself surrounded by the brand's new orange TB monogram; inside there are racks of Riccardo Tisci's Fall 2019 collection; a café wrapped with photographs of pink roses by Nick Knight; and a re-creation of the runway with key looks hanging in the center. Kim points out a sequined and gem-encrusted cocktail dress, which will be available exclusively at Nordstrom. "A lot of these things are exclusive to us just by default because no one else bought them," she explains.
When asked about designers' feedback and why they enjoy working with Nordstrom more than other retailers, Kim lights up: "I'm really excited to answer this question because when we launched Space, everyone was like, 'Are you kidding me? No way.' When it came to Nordstrom, people were like, Really?" she says. "I had to use a lot of my friend cards to say, 'Please try this, we've known each other for years.' A lot of that was based on my existing relationships [from Opening Ceremony and other stores]. Slowly but surely, they saw what we were doing and that we weren't going to be another big-box retailer. We weren't going to drop a designer after one season because their margins weren't where they should be. We're not going to give merchandise back to them if it doesn't sell. We're here to help and support designers to build a viable business because their success is our success. You can be a designer who's the next best thing and gets all these orders, but you might not have the money to even go into production. I'm here writing full orders for 10 stores, and you need payment up front so you can produce not just my orders but everyone else's. So let me prepay you 100% because I trust you're going to make it happen," she continues. "As a retailer, no one does that anymore. But we had to."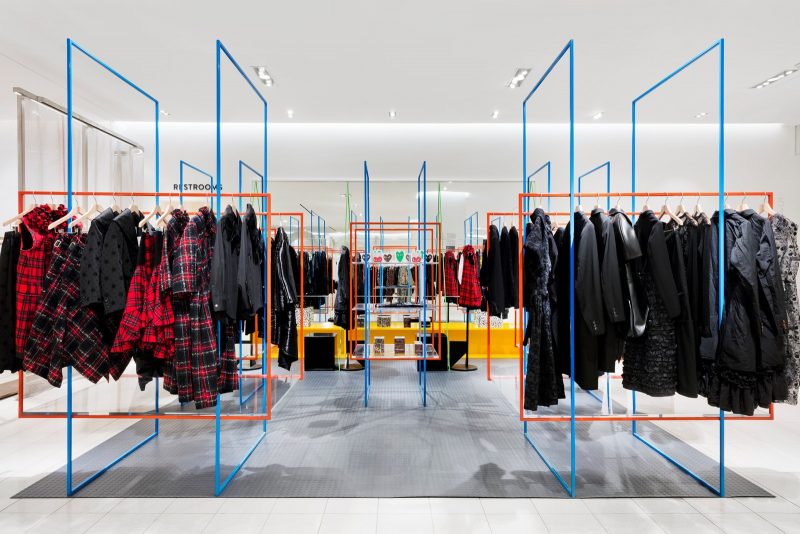 As anyone in the industry knows, people talk, and soon designers were knocking on Kim's door after hearing about Marine Serre's experience with Space, or Simone Rocha's or Nike's. This season she's introducing Richard Quinn and Area and hopes her new New York customers—and Nordstrom customers everywhere—are curious enough to shop them.
As for Kim's own sense of curiosity? "I'm excited about the nontraditional-ness of fashion," she says. "The fact that people are looking at fashion through a storytelling lens that's not just, 'I went to fashion school, and here I am designing new clothes.' I think fashion is so much more encompassing now—there's a sustainable message, there's a local message, there's an artisan message…. There is so much more 'story' around it. The purpose and the intent of what designers do is really interesting to me from a human landscape. The way they're incorporating some of the politics and messaging around the world into their own storytelling is really interesting, and it makes everything feel so much more personal."
You can shop more designers at Space—including Jacquemus, Bode, Emme Parsons, and Roksanda—online and in the store when it officially opens on Thursday, October 24.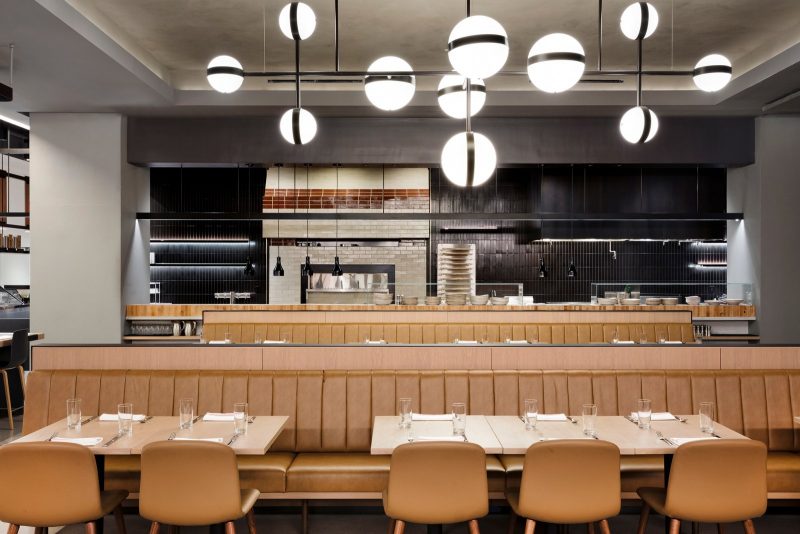 Read Article on Vogue.
More latest clothing stores: Amex, Nordstrom NYC,  Supreme SF, Rebag LA, Moose Knuckles NYC, Tiffany & Co LA.
MadeTrends is a fashion trend forecasting agency based in NYC. For your industry-specific 2020 forecast, please contact us.