Tiredness is the new norm – no wonder companies are selling sleep aids from spooning robots to cuddle blankets. How did a restful night become a luxury item?
Rockwell Shah speaks with almost evangelical zeal about sleep. He is the CEO of Pzizz, an app that "designs dynamic audio" to get you to "sleep at the push of a button"; for him, bedtime is a "sleep experience". Does he use his own app? "Oh my God! All the time." As a sleep entrepreneur, what is his bedtime routine like – does he swear by camomile tea or special pyjamas? "I have a Purple mattress. I love the darn thing; it's not like anything you've ever experienced with a mattress before, you basically float on top of it." He does not, he clarifies, have any affiliation to the company. He is just truly that excited about shuteye.
Who can blame him? A good night's sleep helps our memory, learning and mood. So it is no wonder that an industry of bright-eyed sleep entrepreneurs has awoken around our quest for better, deeper, longer sleep. They are offering everything from sleep trackers to white noise machines and hi-tech pyjamas that claim to create "an advanced sleep system for better rest and recovery", made from bioceramic material that "absorbs the body's natural heat and reflects that energy back into the skin". Then there is a new robot, versed in "thousands of years of Buddhist breathing techniques", that promises to soothe you to sleep, if only you spoon it. Yours to order for €539 (£466).
In the world of sleep, business is booming: according to a 2017 McKinsey report, the sleep-health industry – anything from bedding and sound control to sleep consultants and prescription sleep aids – "is collectively estimated to be worth between $30bn and $40bn and has historically grown by more than 8% a year, with few signs of slowing down".
At a time when our innate ability to sleep is being kiboshed by work, life and disruptive partners – one recent study found that 30% of Americans wanted a "sleep divorce" – capitalism is, for better or worse, finding a way to sell it back to us.
Just look at the mattress market. In recent years, mattresses have become a highly desirable commodity, sold by companies that increasingly behave like tech startups, putting growth at their core and accessing venture capital markets more usually associated with Silicon Valley. The New York-based online mattress retailer Casper reached $100m in sales in 2015, the year after it launched; British company Simba expects sales of £100m by next year, having launched in 2016.
The Pzizz app launched in October 2016 and now has more than half a million downloads across 160 countries. The Duke of York declared himself a fan, and JK Rowling said it was the "best I've used by a mile".
Shah spent 10 years working in a medical software company before starting the app, fuelled by his own past struggles to nod off as well as a "recognition that sleep has been declared a public health crisis". He describes in more detail how Pzizz works: "dreamscapes engineered to lull your body into sleep" are paired with voiceovers "based on clinical sleep interventions, things like progressive muscle relaxation, clinical sleep hypnosis, breathing exercises and autogenic training", a technique that teaches your body to respond to verbal commands. The scripts are modular, meaning "literally billions of variations", and the voice actors are chosen for possessing "that special quality" – they know how to "speak in a certain way that just … gets you …" – he slows his voice right down – "to … relax".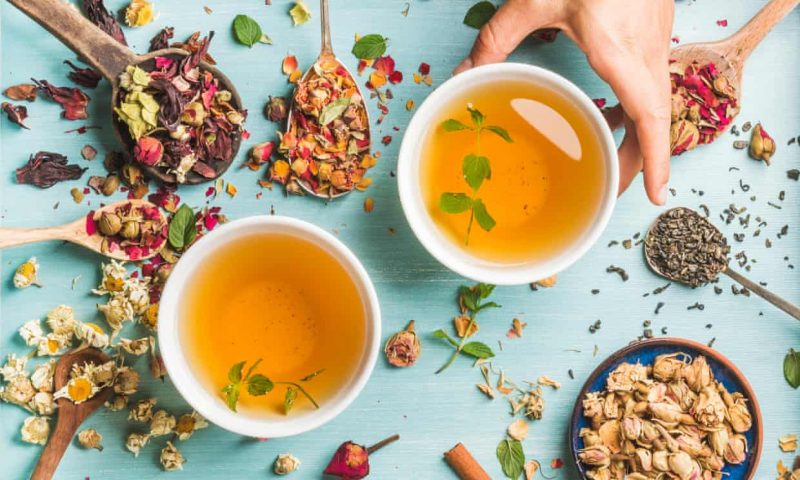 The internet is awash with concern about sleep, its quality, length and regularity. Recent articles warn us that "One bad night's sleep may increase levels of Alzheimer's protein"; that "Late risers [are] at increased risk of early death" and explain "Why going to bed in the wrong pyjamas could be affecting your sleep".
Children around the world are sleeping less – in the UK, for instance, hospital attendances for children under 14 with sleep disorders have tripled over the past 10 years. The Centers for Disease Control and Prevention reports that a third of US adults say they usually get less than the recommended amount of sleep. The World Health Organization recommends between seven and nine hours a night, but a 2013 study by the National Sleep Foundation showed the average adult in the UK is getting just 6hr 49min each weeknight. People are falling asleep on New York's subway so frequently that Mayor Bill de Blasio backed a scheme to start waking them up.
From academics to entrepreneurs, everyone agrees that a large portion of blame lies with digital technology. Watching The Good Place on Netflix with one eye on Instagram and another on the news is not, it turns out, a recipe for good sleep. And it is not just about the blue light of screens that we have all come to dread, the wavelength of which affects levels of the sleep-inducing hormone melatonin. "We are more connected, and more stimulated – in a cognitive sense," says Meadows. "Our brain is not switching off, which is affecting its ability to gradually downshift its gears into sleep."
When it comes to the evidence behind it, "there is still a lot of science to be done", Grillo concedes – according to the New Yorker, Gravity early on deleted a section from its Kickstarter page claiming it "can be used to treat a variety of ailments", including insomnia, post-traumatic stress disorder, obessive-compulsive disorder and attention deficit hyperactivity disorder.
But it obviously struck a chord: it has raised just shy of $5m on Kickstarter to date. Its original fundraising goal had been $21,500. It is tempting to slot it into the tumultuous present – what had been "used in more niche patient populations for some time", says Grillo, began to have wider appeal after the 2016 election of Donald Trump "and the Brexit vote in your part of the world".
In a recent article about Gravity in the New Yorker, the writer Jia Tolentino describes how it "enacts a fantasy of immobilisation that is especially seductive in a world of ever-expanding obligations – to work, to monetise, to take action, to perform".
An industry for an anxious age, then, where screens and work have invaded our bedrooms and world leaders sit up into the small hours beep-de-beep-ing. Now, where's that breathing robot? I might need to spoon it.
Click here to read the full article.
More related articles: The demand for genderless kids apparel is on the rise, The $70 billion quest for a good night's sleep, Upscale pajamas, luxury bedding, spooning robots: how sleep became commodified, Investing in the growing sleep-health economy.
MadeTrends is a fashion trend forecasting agency based in NYC. For your industry-specific 2020 forecast, please contact us.